Fusion Informatics a leading mobile app development company located in Bangalore. It is tough and competitive to maintain the position of top mobile app development companies in India among agencies, but our work again proved and paid off for "WorkerAppz", Dubai based company nominated for the Best Digital Innovations B2C-Vendor Award at the Seamless Awards 2019 (Middle East)-The annual Tech & Innovations Awards for the Finance, Retail and eCommerce Industries.
WorkerAppz, developed by innovative software Development Company Fusion Informatics- designed, developed and promoted globally. The WorkerAppz was used to recharge online and can send a digital amount to any other person globally.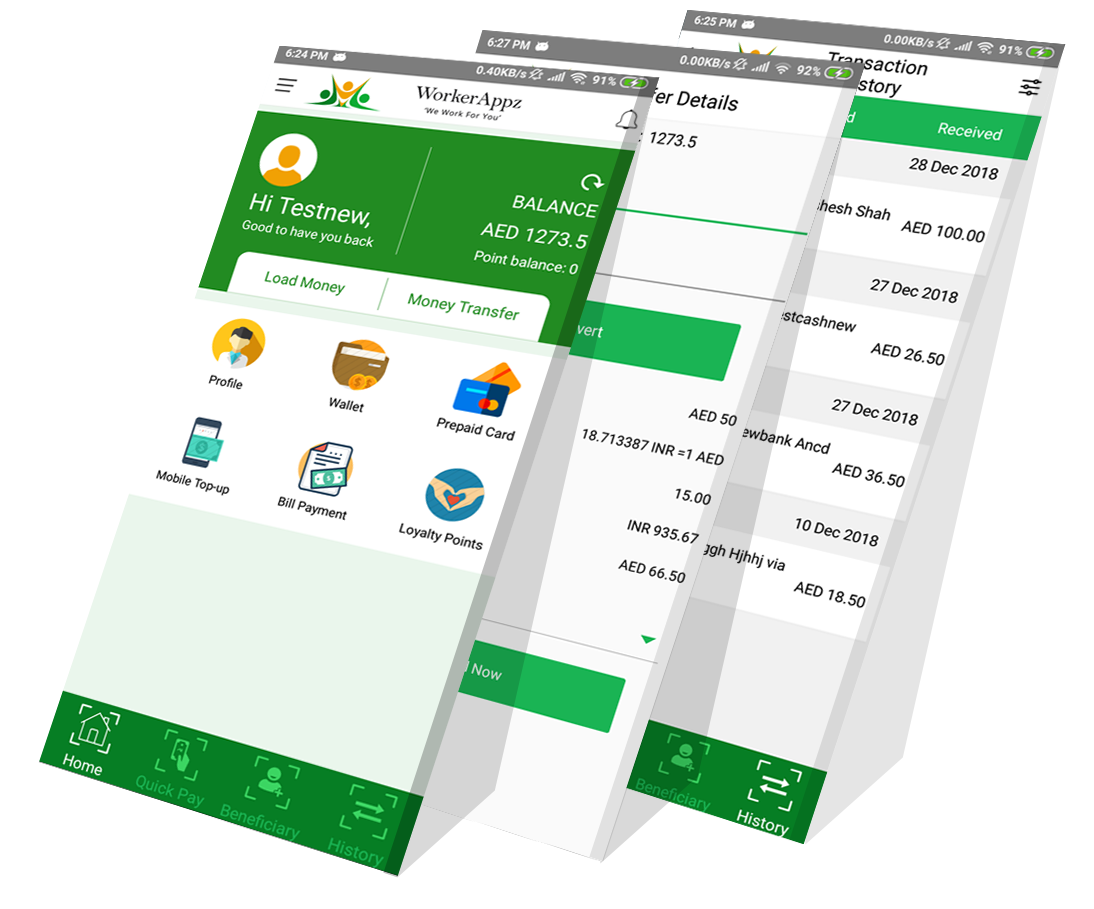 The mobile app blended with advanced features that help users to provide a one-stop solution for various needs of users universally. The innovation of the WorkerAppz provides solutions for financial needs, can withdraw money through ATM, get cash from Master Card and do shopping within the single tap from both Android and iPhone devices.
The WorkerAppz intention is to make secure and clear services of transactions to the customers globally. They recognize every stage of them to develop a mobile app very comparable to a bank account, wherein users can preserve the cash in their local currency that can apply next for multiple purposes.
Fusion Informatics has aimed to develop an app with research and analysis regarding users' demands for a payment solution. So we designed, user-friendly app that helps users to experience seamlessly. We developed with innovative features to operate and co-operate according to user perception. The app developed with delight colors, icons, and fonts that develop intention for users to experience in a pleasant environment. Our team of app developers has in-depth knowledge about mobile recharge and online payment app. We made the app that enables users to operate all features without errors and bugs. So that users can spend more, time and drives customer conversions.
About Fusion Informatics
Fusion Informatics is the complete mobile app development company providing solutions based on business demands and customer needs. As per our successful former projects, Fusion Informatics enlisted in the top of the mobile app development company in India. We successfully developed many apps like Worekz app-An online recharge and digital wallet app in Middle East.
Since it was founded in 2000, Fusion Informatics has become one of the leading software development company applies advanced technologies, as well as the latest tools to handle and control the complex projects in a simple procedure. It has consistently renewed quality of discovery and marked some of the various significant progress in the division.
We are the leading AI and Blockchain application development service Provider Company with 100% customer satisfaction and hold more than 1000+ happy customers.
For more information, visit: https://www.fusioninformatics.com