Simplify Your Business Complexity through Blockchain Solution of Fusion Informatics.
What Blockchain is...?
Blockchain is a technology that allows the user to share up-to-date information. The complete idea is based on the two words the term Block chain consists of: blocks and a chain made of them.

A block is a permanently recoded set of data in a digital ledger. It's a great solution to the difficulties of the nation by keeping the network safe.
In terms of technology, Blockchain is a growing string of encrypted records. The system automatically validates each new entry, rejecting any attempted spoofing of the system. The end result is a safe, secure, distributed and reliable database of information. This technology has been adopted by industries like banking, non-profit organisations, financial institutions, even governments.
Why Blockchain?
The business transactions have transformed the way with the help of Blockchain technology today! The Blockchain technology is decentralized and used to send and receive digital money from peer to peer interface. It is the security process to transfer data consist of safe, reliable and easy audit able between two parties.

The Blockchain is undeniably an intelligent design, and that's why we at Fusion Informatics support you promote a decentralized application applying Blockchain technology to allow you to develop your company in this quickly transforming the active business.to maintain our grade in the top on list of Blockchain development companies in Bangalore and we have proven with our recent projects by implementing new technologies in the business world.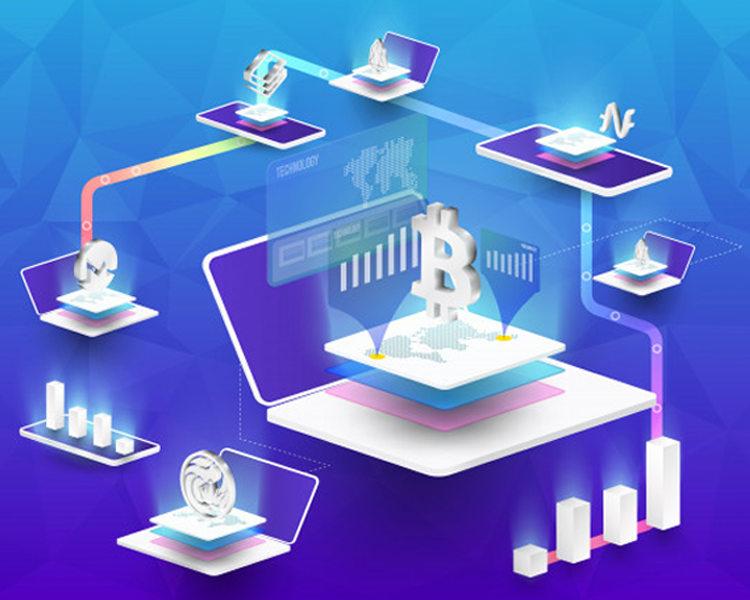 How we gain control of decentralized application?
At Fusion Informatics, we offer original and pioneering services to our global clientele, at rates that suit your pocket. Our developers are experts with a vast knowledge and experience in development of Blockchain technology. A few of our main focus points while developing this application are:
Security
Our Blockchain application development services deliver some of the most secure applications. This is because our experts verify each and every transaction with complex cryptography.
Developing a Robust System
We create a robust and full-bodied Blockchain application – mainly because of a lack of mediators to make or verify Blockchain transactions. This decreases the intrusion of unofficial transactions and a healthy system is built without tampering data in any way.
Trusted Ecosystem
We understand the capabilities and power of Blockchain and thus make the most of it, to create a system where transactions can be verified and traced through our services – this builds a trustworthy environment among the participants.