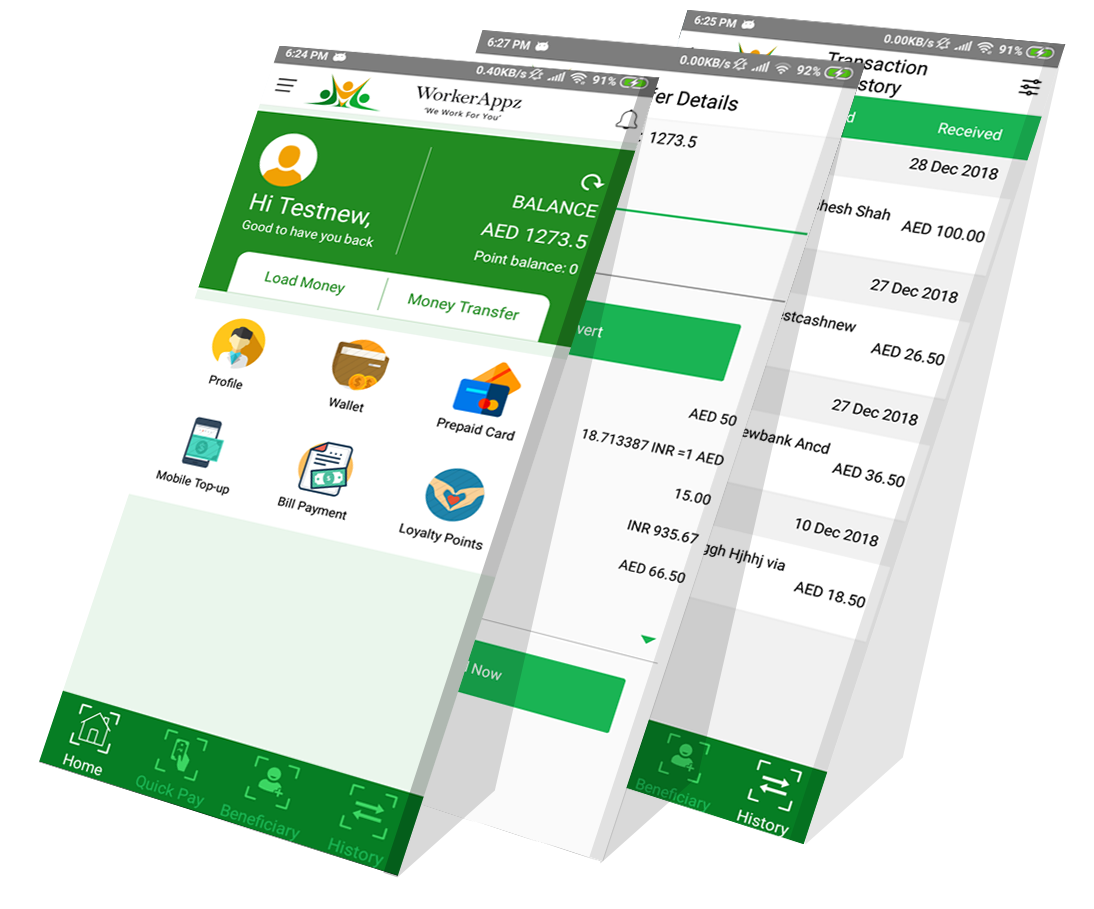 About WorkerAPPz – Online Payment App
WorkerAPPz is a mobile wallet app company established by House of SMA carters in 2017. The main aim of the organization is to create a platform that provides a one-stop solution for the diverse needs of users globally. The company planned to combine advanced technology and mission to locate the financial needs of users to help them by transferring money in the digital wallet.The company came with unique creative solutions to provide for users to pay digital funds for recharge, withdraw money through ATM's, spend bills, obtain a MasterCard/Visa prepaid card, global purchasing; all within a single tap on any iPhone or Android mobile devices. Customers can use this payment app can receive and send the money to another user by adding account details within it.
Client Requirements
A customer from SMA carters reached Fusion Informatics to consider an app idea to help users who are facing the problem of financial needs and obstacles with secure payments. The company wanted a develop a mobile app that provides digital payment solution and supports customers to make transactions within the applications from their mobile easily. At present, anyway digital wallet delivers a significant performance. The main aim of this organization is to provide a one-stop solution for all financial needs of the user.
The group holding the mission to ensure secure and transparent operations for their customers. The company is ready to provide the services globally to operate with rules and regulation.We understand every step of them to develop a mobile app very similar to a bank account, wherein users can keep the money in their local money that can applied next for multiple objectives.
Development
Fusion Informatics studied the client project, done much research about the market demands for a mobile payment solution. So we developed a user-friendly design to the user interface is developed in a way to reduce errors while interacting with the app. The application developed in simple and excellent integrated colors, icons and fonts that make a lot of interest for the user to experience in a pleasant way. Our team concentrated on easy navigation to move a user from the spot of action to another to make user stay a long time and shows interest to perform own task. In simple words, the app enables users to experience all functions without consuming time. So, they can quickly drive the app and cooperate with different users in the best way.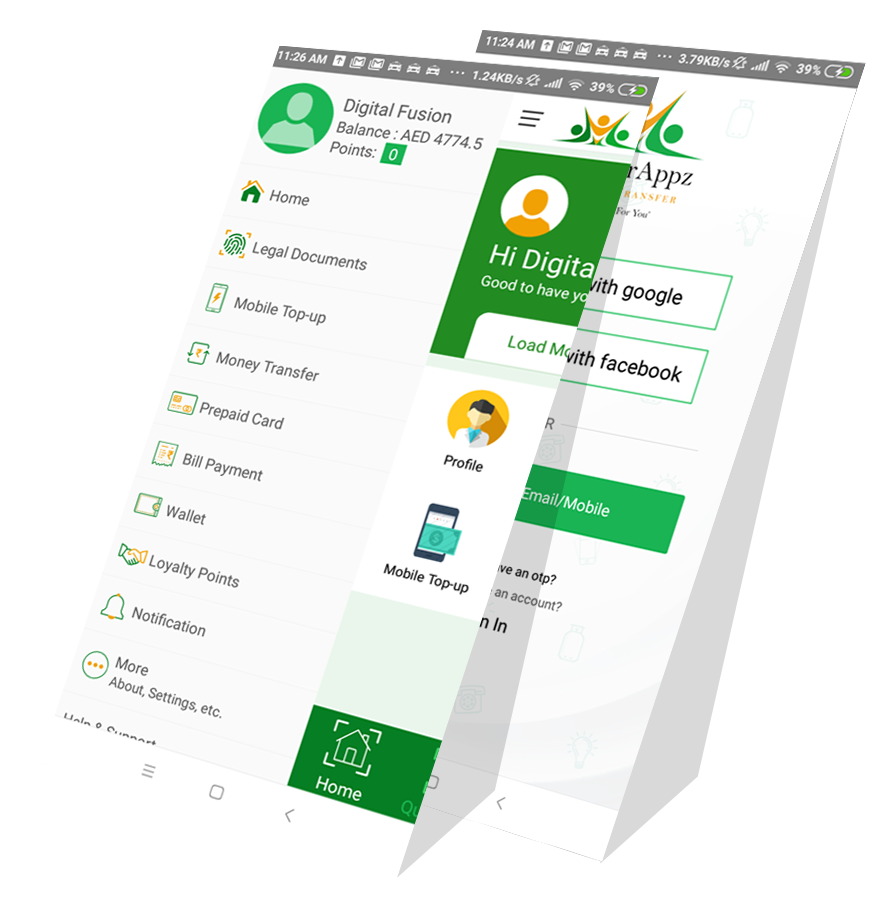 Features Implemented
Cross Border Payments
Mobile Recharge
M-Wallet services for online debts and shopping
MasterCard/Visa prepaid debit card for all types of shopping
Discounts and Rewards on transactions
Personalized user experience.
Microloan chances
And many other duties that may be needed from time-to-time.