We help stakeholders connect
Through the power of mobility
Our apps help organizational stakeholders take full leverage of Smartphones or Tablets for enhancing their business productivity through streamlining of internal and external communication. We reinvent the way customized mobile applications can be used for integrating organizational data, and help stakeholders interact on the move, no matter where they are based.
Our multi faceted mobile apps enable businesses to be seen through a digital platform via a Smartphone or Tablet. By building apps to work across platforms; or by creating specific native apps for specific platforms; we help stakeholders to work without any place or time constraints; escalating business turnaround time; in spite of a complex layered hierarchy, between the subordinates.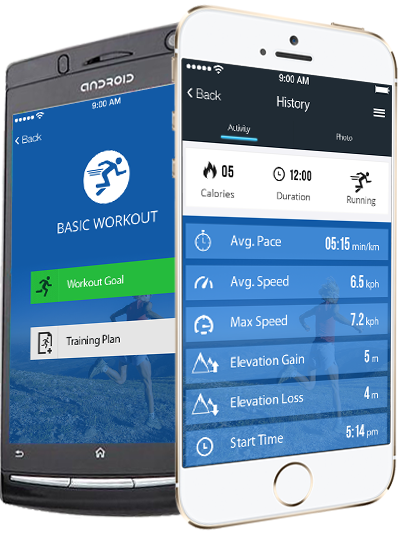 Building apps in iOS using Swift is the perfect jumpstart, we give to our clients. Offering full service end to end app services for both iPhone and iPad, make us create high quality iOS apps with immediate visibility on the App Store.
With Android Studio to our backing, we deliver apps in Android that help being seen in 70% Smartphone devices worldwide. Irrespective of Android phone or Android tablet, our Android apps will surely escalate your brand value on the Play Store.
Windows Apps
Windows Mobile application development is a future trend showing great prospects for connecting businesses with users. Following their development guidelines, we deploy apps for both windows phone and tablet.
Cross Platform Apps
Constructing different apps for separate mobile platforms requires great eye for details in addition to being time consuming and costly. Our cross platform apps, not just leverage individual OS features, but even show compatibility across multiple OS platforms.