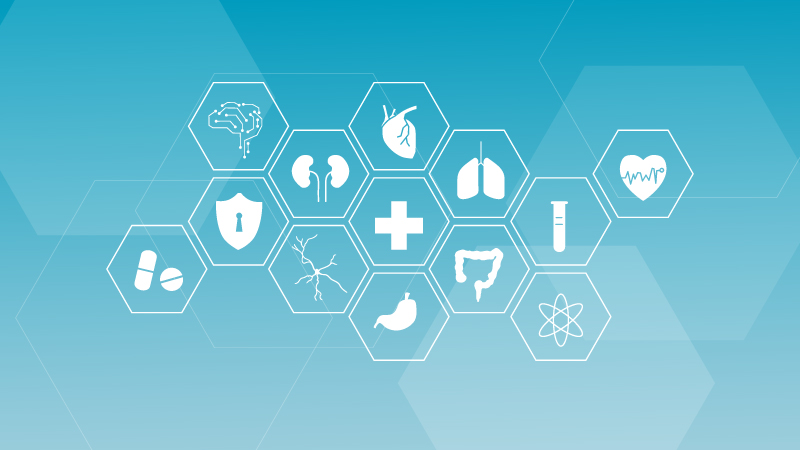 The healthcare industry has undergone a massive transformation in the past couple of years. There was a time when we thought of an artificial limb as a striking invention, and today companies are trying to collect genetic data for creating bio databases. There's no dearth of innovative opportunities in healthcare provided there are the exquisite technology sets to give them fillip. The pandemic has only hastened a transition to digital health, while industry players are keen on investing more in them seeing how AI-ML-driven digital tools and applications are driving the whole game!
Digital Trend #1 Telemedicine
Telemedicine has come out to be the trendiest trend post-pandemic and is only getting stronger in the years to come. The shift in the healthcare practice after 2020 to restrict the spread of infections, emphasis on remote patient care, real-time virtual consultation, telePharmacy, teleradiology, teleNeurology, etc. are going to pick massively as a trend in the year 2022, and way beyond until this technology transforms to the next level. As per sources, telemedicine is expected to reach 460 billion USD by the year 2030.
Digital Trend #2 AI/ML
AI/ML  industry players are interestingly watching how these digital technologies are emerging as a trendsetter, and are keen on investing more in them. As per HIMSS survey conducted from March-April 2021, one-third of the total health system respondents (2,743 in the US) said AI/ML to be their top on the list for the coming five years. AI-ML-based treatments, discovering newer facets in medicine and research, avoiding physical tests, and using simulations to find the answers, all are on the list of trends in 2022 and beyond.
Digital Trend #3 AR/VR/MR
Modern healthcare practices are much influenced by computer-generated 3D graphics and several digital imaging tools. AR/VR/MR alongside AI-ML digital tools & technologies can create ripples in the healthcare domain and transform the ways of modern medicine being practiced. For instance, the medical fraternity can plan surgeries, therapies much in advance using simulation tools, and can see the procedures, results way ahead in advance. MR is used to control/manage medical procedures, equipment remotely and on time. These three 'realities' will become a massive trend in 2022, no doubt.
Digital Trend #4 AI-Robotics
AI (Artificial Intelligence)technology dons innumerable roles. If combined with Robotics technology, it can create robots that can act as an assistant to the medical team of doctors and nurses. Especially during the COVID times, we have seen how difficult it was to cater to COVID patients as infection could be transmitted to the attending doctors/nurses. AI robots can assist in many areas like remote diagnostics, administration, cleanliness, and the likes. This technology will become a trend next year onward as it is increasingly helping healthcare professionals while minimizing the risk of potential threats like disease transmission (for example COVID).
Digital Trend #5 Big Data & Analytics
Data is the core of healthcare management. Right from diagnostics, consultations, treatment plans to varied medical procedures, patient files generate enormous volumes of data, that are duly digitalized and securely stored somewhere in the Clouds. Big Data and analytics help to evaluate each piece of data, arrange them properly and accurately, in an organized manner. Thus, the advancement in computing capabilities, analytics, advanced databases all greatly prompt Big Data in healthcare to manage things as mentioned. Further, big data analytics tools process data and provide actionable insights, information that helps in the decision-making process of the healthcare stakeholders.
Digital Trend #6 IoMT
IoT ( Internet- of- things) combined with telehealth technologies, IoMT (Internet-of-Medical-Things) have emerged. The healthcare sector has been leveraging the technology in a big way and the market is expected to reach 6.2trillion USD by the year 2025. Looking at the scope of telemedicine, IoMT is equally going to be a bigger trend in 2022.
Digital Trend #7 Cyber Security & BlockChain Technology
Data security, data privacy is paramount. Digitalization of medical information, healthcare services call for total protection of data. Patient information like bank account detail, payment identification numbers, social security numbers, etc. need strong firewalls to secure, hide those sensitive data, and other AI-powered cyber security tools to protect. Blockchain technology also seals the authenticity of the authorized members as there is no chance of making any modification once the data are entered.
What Tech Trends Suit Your Healthcare Business?
The healthcare technology trends or the digital healthcare trends have started picking up albeit not at the same pace and proportion but Yes, they are! A majority of these trends are surely going to become an integral part of the healthcare ecosystem, the way healthcare services will get delivered and the way consumed. The bottom line is, which trend does meet your healthcare business requirement!? Point to ponder.
Are you a healthcare company, hospital, Start-UP, SMB, or enterprise, willing to explore the healthcare digital technology trends that might uplift your business prospect? Contact our experts!