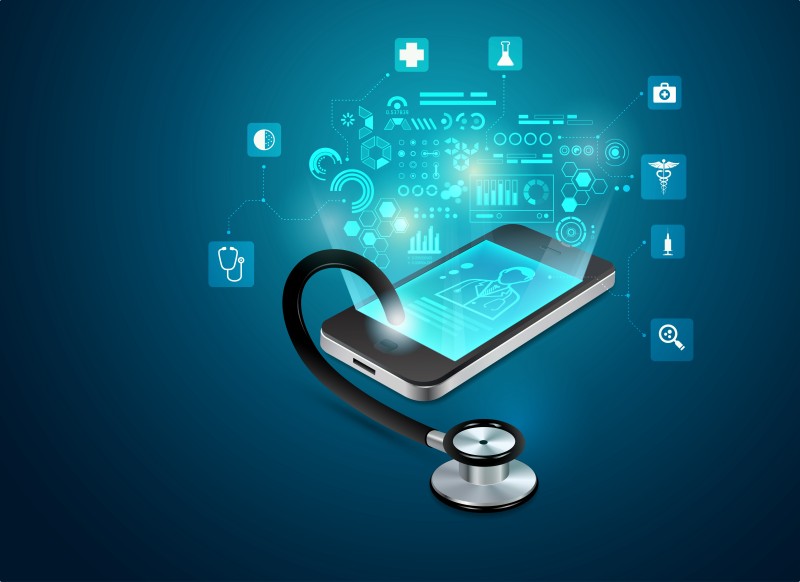 If you are a healthcare practitioner, you know how patients' data become urgent at times for an emergency procedure while treating them on a remote basis. Relevant video recordings, images, become paramount for accurate diagnosis and recommendations. This is called store-and-forward telemedicine that allows you for an evidence-based healthcare practice. Also termed as an asynchronous, store-and-forward type of telemedicine allows collecting clinical data and information like demographic data, lab reports, medical history in the form of sound files or image/video formats, and then digitally sending them to a secure site, cloud-based platform, that can be accessible by authorized users only.
Security Aspects
Store-and-Forward telemedicine is not like your regular e-mail communication. Email is not a secured medium, is it? The very telemedicine type (store-and-forward) needs to adhere to the security requirements of the Health Insurance Portability & Accountability Act(HIPAA). Thus, as a healthcare professional, you cannot use email for transferring patients' data to specialists; physicians cannot use text messages/email for treatment provision or gathering patients' medical information. You can use your mobile phone, desktop, laptop, tablet to avail of this telemedicine facility.
Do you know?
Store-and-forward telemedicine is different from real-time telemedicine in that it does not require a doctor, specialist, patients, any other healthcare stakeholders to be available at the same time!
Applied Areas
1. TeleRadiology
Teleradiology is one of the biggest wonders in the telemedicine sector. Store-and-forward telemedicine is increasingly expanding in the radiology realm by infusing digital technologies with this healthcare specialty at the micro-level. Radiologists today adopt this modern telemedicine tool that enables them to see cases from a distant, remote location. For example, MRI, X-ray, CT scans are accessed online, which enables a radiologist to give the radiological diagnosis information and recommendations to consulting specialist/physician anytime (now or later). This way, store-and-forward telemedicine enables the radiologist to analyze multiple radiological images/videos/forms/charts in sooner time bringing inefficiency to the entire process. It is also used during an emergency when a general radiologist needs to consult a sub-specialist like a pediatric radiologist.
2. TeleOphthalmology
Teleophthalmology is the eye-screening healthcare facility that is done on a remote basis without the patient-doctor real-time interaction. It is a massive store-and-forward telemedicine service where a patient can click optical images, then send them to an ophthalmologist thereby facilitating early detection of ocular anomalies. This is indeed an improved and advanced healthcare service that is possible using digital technology. Another instance is when eye screenings of patients for diabetic retinopathy, are digitally captured by advanced retinal cameras, and then transmitted to eye specialists for their review and recommendations. This way, the eConsult segment, store-and-forward telemedicine is greatly helping the ophthalmology sector bringing in improved patient outcomes.
3. TeleDermatology
The teledermatology in-store-and-forward type of telemedicine means sending the images of skin lesions to a dermatologist who in turn views, diagnoses, and prescribes/recommends a proper treatment plan on a remote basis only. For instance, Nurses in a skin-lesion clinic or mole-mapping clinic, use this methodology of in-store-and-forward telemedicine procedure, send relevant laboratory reports to the concerned dermatologists/specialists for skin-cancer detection.
4. TelePathology
Pathology is another applied area where telemedicine enters as a facilitating force. Telepathology is the type of store-and-forward telemedicine application that helps to digitally transmit extensive,data-rich specimens like pathology images, videos, for examination by a pathologist located at a distance. It is used for diagnosis, research& education purposes, medical consultations, etc. Telepathology is widely used nowadays as it allows inter-consultations amongst specialists in pathology from across the world. It also supports very fast diagnosis and better management of patients irrespective of geographical boundaries. Telepathology system is divided into three major types – Real-Time system, Virtual-Slide System, as well as Image-based-Systems.
5. Specialist Referral Platform
The Store-and-forward type of telemedicine significantly provides a platform to healthcare professionals for specialist referrals. For example, a General Practitioner (GP)can transfer his patients' data to the concerned specialists remotely. This way, experts' opinions, consultation, can be taken on requirements for a better treatment process.
BENEFITS
The major benefits of Store-and-Forward type of Telemedicine are:
Easy & convenient access to care
Patient's high satisfaction level
Time-saving speedy process
Increased efficiency
Increased market potential attracting newer patients frequently
Less liability owing to documentation, digital auditing trails
Better practice skills for the medical community, students, research scholars
One Among the BEST Healthcare Practices
The increasing graph in chronic diseases the world over is considered as a major driver for the global telemedicine market growth. While the market stood at a remarkable 27.04 billion USD in 2020, it is estimated to reach 171.81 billion USD by 2027 (source- Brand Essence Research). The Store-and Forward telemedicine platform is increasingly contributing to the massive surge in the sector, especially in the areas of dermatology, pathology, radiology, and ophthalmology. Practitioners, for example, are gaining by gathering and analyzing images,high-volume data for their accurate clinical decisions, at their convenient timing and places.
If you are in the healthcare business and willing to explore the power of store- and- forward telemedicine, this is the right place for you. Contact our exclusive experts from Telemedicine who can guide you through the step-by-step process.