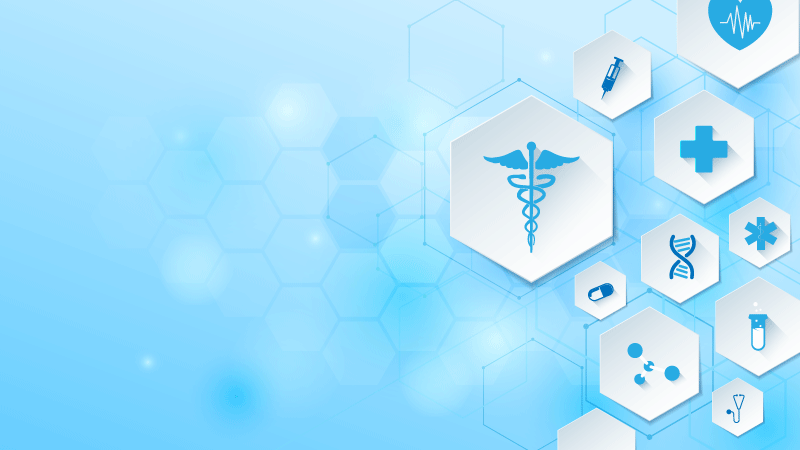 The onset of Covid-19 has brought about inevitable changes throughout the healthcare industry. Countries across the globe are facing the wrath of COVID impacts as the absurdity continues to prevail. Healthcare leaders, policymakers, public in the United States are very eager to know what 2022 holds for them. Healthcare technologies like Data Analytics, Artificial Intelligence, Machine Learning, IoT, Robotics, Telemedicine capabilities have immensely expanded to support the pandemic response and subsequent recovery, a notable trend that will likely continue to accelerate healthcare technology in the United States (US). Let's see some of the significant healthcare trends in the United States and how technology is playing a significant role in shaping them.
1. Personalized Consumer-Care
i. In-Store
The landscape of healthcare services and delivery in the United States is undergoing a major transformation, providing patients with choice-based options for healthcare than ever before. While this transformation in healthcare unfolds, care delivery will see some striking, new consumer-friendly models that will benefit stakeholders across the healthcare industry in the US. If you are in the USA right now, you will observe MinuteClinic everywhere, in almost every city in the USA. As per CVS, there exist more than 1,100 MinuteCinics sheltered in target stores and CVS pharmacies across 33 states and the Columbia District.CVS is a renowned healthcare retailer within primary care in the healthcare sector in the United States. However, there are more retailers in the healthcare domain. According to CNBC October 2021 report, Walgreens Boots Alliance plans to open a minimum of 600 primary care clinics in the US by 2025. The healthcare trend in the United States will see major retailers establish a foothold in the sector of primary care, and patients will have many options to choose from. These retailers (retail pharmacies) are transforming the primary care model into a one-stop shop that provides seamless service to the end-users/patients/consumers. Retail pharmacies or retailers, receive great volumes of customers' data and know their specific requirements. Thus, personalization of delivery service allows patients to drop by one location get treated, get medicines and quickly get over with the process therein. Understanding specifically about current and future consumers/customers is what about the upcoming healthcare trend in the United States.
ii. Virtual Care
During the pandemic, virtual healthcare has become very popular especially after the pandemic struck. Patients who just cannot manage in-person visits are preferring connecting with doctors, physicians on a remote basis. Healthcare providers have noticed this trending consumer behavior of patients and others and integrating relevant digital tools and technologies into their current landscape. This is leading to increased consumerization, on the part of retailers as well as virtual healthcare providers, which is improving patients' experience ultimately. Especially for those living in rural areas, virtual healthcare services (telemedicine types) help to provide enhanced access to primary care for patients. These trends are picking up greatly throughout the US and pressurizing healthcare fraternities, hospitals, to match what consumers want. Consequently, many health systems are heavily investing in telemedicine, virtual care.
2. Automation & Digital Assistants
There's been a massive shortage of healthcare staff across the United States. As reported by Bloomberg, the US Health & Human Services Department confirmed that as of October 1, 2021, "16% of American hospitals had critical staffing shortages". Healthcare providers like nurses, doctors as well as call center agents have been in shorter supply! These shortages in healthcare staffing have propelled the growth of automation in the healthcare segment. This will allow patients to receive the best care they need without delay. In the last few years, US healthcare like hospitals, clinics, has adopted patient journey automation which is helping to reduce manual clinical work, administrative work involved in patient care. For instance, healthcare apps, digital chatbots, AI-ML powered virtual assistants, are facilitating a smooth and efficient care journey for patients at the early stages of the care process. These virtual assistants help patients in finding a doctor in the nearby area, can book appointments for consultation with a physician, and get personalized recommendations for varied healthcare issues. These digital healthcare assistants reduce the workloads of care teams, do post-discharge follow-up with patients, and so on. Thus, app-based automation of the clinical work, administration work, can prove to be a big time-saving, cost-effective solution to the staff-shortage challenge. Indeed a popular healthcare trend that will pick up in 2022 in the United States.
3. Data and Analytics
The pandemic has accelerated the pace of technological intervention in the entire healthcare segment across the US. There's been a massive demand for real-time data to get eth right statistics and insights. Health systems in the United States are increasingly leveraging data & advanced analytics that update them with the latest insights and predictions helping in the decision-making process. For instance, hospital administrations want to have the updated COVID-19 dashboards on an hourly basis. Using data analytics they can seamlessly do so. AI-ML predictive analytics, advanced analytics, is now at the forefront of disease response, like, predictive analytics, models, track the virus and then estimate the severeness of Covid risk in patients, whether mild or severe symptoms, thus enabling for an effective, efficient treatment.
4. Telehealth Will Stay
The healthcare trend in the United States has shown an immense inclination towards digital technology-powered telehealth and telemedicine. The pandemic has only triggered its usage as it allows virtual treatment and healthcare service delivery. Touchless health systems adopting AI-ML-IoT enabled tools to facilitate smooth care for patients on a remote basis. Interactive & live, real-time virtual consultation,store-and-forward telemedicine, remote patient monitoring telemedicine all are diligently assisting healthcare efforts in the country. As per McKinsey's study, telehealth adopted by patients in the US rose from 11 to 46 %  in 2020. Moreover, the prediction says telehealth could account for the massive 20% of the entire US healthcare spending in the future, and that means 250 billion USD.
Resonating With Digital Adoption
As per Forbes, these healthcare trends are very much to stay now in the USA and will impact healthcare in positive manners. The wider adoption of digital tools and technologies in the healthcare sector will assure convenient and efficient healthcare access for underserved patients, improved workload distribution for clinical healthcare staff, less administrative burden, and powerful integrated care delivery networks. Healthcare providers need to strategize while following these trends that will shape up their healthcare outcomes in 2022 and beyond.
Are you a healthcare service provider in the United States and want to integrate digital into your business following the latest healthcare trends encompassing your country? Connect to our experts today.