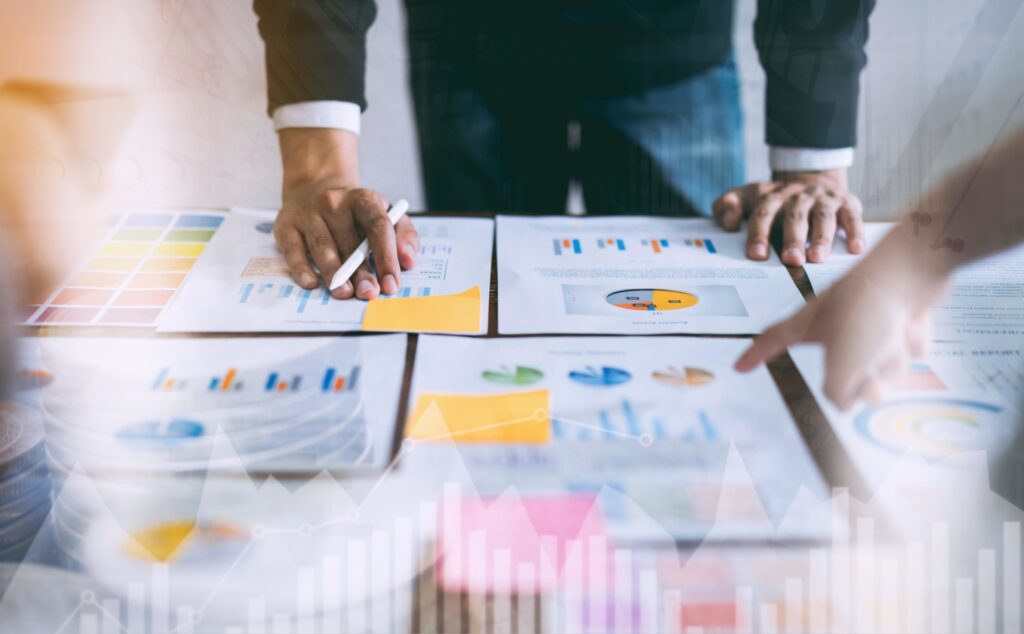 If you are a retail entrepreneur, you must be knowing very well the significance of trends in your sector, and how it shapes the business eco-space. New trends come with every new year that hugely impact retail businesses across the globe. In 2020 as well as 2021, the trends saw a massive shift in consumer behavior, their fondness for online shopping, immense growth in e-commerce, social commerce, AR shopping experiences, influencer marketing, etc. The pandemic has only accelerated some trends like a surge in grocery platforms, retail media outlets overall enhancing online shoppers worldwide. Continuing the trend of writing about the trends, let's discuss top innovative retail industry trends that will dominate in 2022 and beyond as well!
Important Stats
By 2040, over 95% of total purchases are expected to be done on e-commerce platforms (NASDAQ)
There exist over 2 B digital shoppers/buyers around the world (Statista)
In 2023, 22% of the total retail sales globally are expected to be carried online mode (Statista)
Almost 51% of online shoppers do purchases using their smartphones (Finances Online)
By 2025, half of B2B revenue is expected to be generated by e-commerce (Episerver)
Stats Main Source –  Influencer Marketing Hub
1. Online Stores in Offline Spaces
The trend has picked momentum over the past few years. Digital brands sell their products online while delivering tangibility to the whole customer experience. This means, online buyers can choose products online and can go to pick them in the brand's physical retail store or in-store. Shoppers greatly benefit from this real-time interaction with the product they want to purchase. Several D2C brands, digital natives such as Casper, Glossier started their online retail but later on expanded to physical availability, too. As per sources, the digitally native retail companies/brands might open 850 physical/in-stores in the coming five years.
2. Rising Social Commerce
Social media platforms have become a big rage amongst people of all ages across geographies. Different social channels are offering shoppers to shop online in a seamless manner. No need to click a third-party website for shopping, but as a user, you can directly purchase from social channels via their apps or sites. Shops are present on social media channels like Facebook, Instagram apps, or sites, and while you can browse your accounts you can see your favorite products displayed by varied shopping brands, e-commerce shops.  E-Sellers can create their labels decorated with attractive banners, colors, buttons,  images, that can be accessed from specific social channels. They have a big scope to reach a larger global audience, too. In 2020, just as the trend picked up like how TikTok and Shopify collaborated, how Facebook allowed shops to sell their products, similarly 2022 is going to see again. Social Commerce sales in the US are estimated to rise by 35% with the current year-end.
3. Enhanced Influencer Marketing
Earlier, Influencer marketing meant just eye-catching captions, creative selfies, and product shots that used to be heavily edited. This year onward (2021), we are seeing how brands are collaborating with influencers and influencer content with the raw and real aesthetic appeal are tending now and will last beyond 2022 as well. Audiences love the original appeal of the brands and not an artificial coating and edited stuff. They want the real, authentic voice that brands project for their products. Influencer content that works as edutainment(education+entertainment) for the ultimate user experience, is allowing brands to fetch greater user engagement and ROI. Video happens to be the next big thing when brick-and-mortar retail stores are still to restart massively like the earlier phase. Consumers, shoppers love to see the product digitally and feel the experience. Videos on IGTV, Reels, Live Streaming, etc. are the ways influencer marketing is becoming the retail trend for 2022 also.
4. Value-Added Supply Chain
Supply- Chain forms a significant part of the retail chain. Digital technology and tools like AI-ML, IoT, Robotics are already helping the wing with added value. For example, automated warehouses with varied robots handling goods, doing the routine work there, autonomous robots, and drones for last-mile delivery are yet to become popular but may pick up during 2022 and beyond in full swing. Besides,  retailers can make smart decisions using process automation that will lead to greater value- service. Adopting IoT(Internet-of-Things), RFID devices, help to track, trace product, and this allows retailers to access authentic real-time data. Digital tools like AI-ML Predictive Analytics help to understand KPIs thoroughly. Automating documentation at all the stages of the supply chain helps to lower costs and increase efficiency and productivity. This is going to be the major trend in the coming years.
5. Voice Commerce and Digital Chatbots
Shoppers, users, b2b or b2c customers, all are benefitting from digital chatbots and smart speakers. Amazon Echo, Google Home, and other voice-technology-enabled smart speakers have entered the homes of online shoppers. As of now, 20 percent of owners of smart speakers use voice technology/voice commerce for searching, researching products they buy, shopping activities and tracking deliveries, etc. This trend is expected to grow to 52 percent in the coming 4 years. It is estimated that the global market of smart speakers could reach beyond 35.5 billion USD by 2025. Furthermore, retailers are focusing on meeting customers where they are. This is leading to the increased use of AI-ML-enabled digital chatbots and virtual assistants. The trend is going to stay in 2022, too.
Technology Will be the Key Driver
Trends become the trends when technology intervenes. Ideally speaking, in the era of digital transformation across industries, the retail industry is way ahead in terms of technology adoption and adapting to the changing demands, and ever-changing consumer behavior. While e-commerce is increasing its foothold, the essence of brick-and-mortar retail stores will always charm the audience. It is about amalgamating the two, the omnichannel strategy as well, that will enhance the core of retailing and trends ensuing in the year 2022, and beyond!