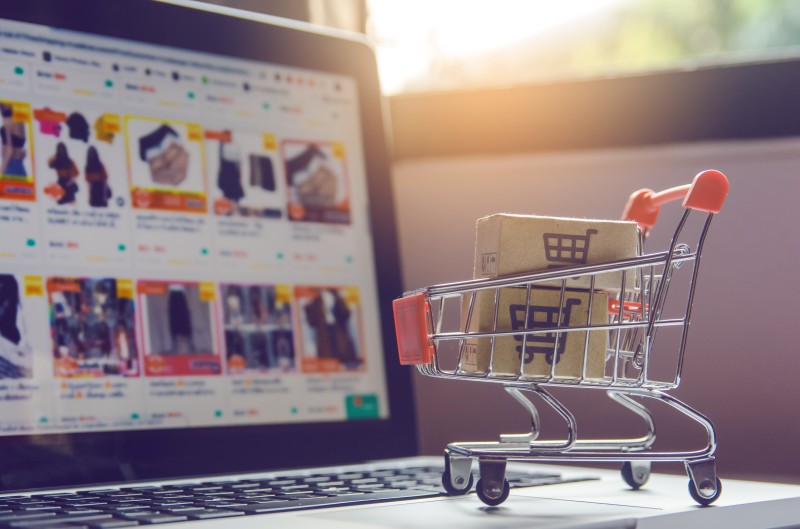 Are you an etailer, or an online seller in the e-commerce platform? Then this piece of news is relevant to you. The Indian government has recently introduced Consumer Protection (E-Commerce) Rules,2020, that calls for certain mandatory curbs in online retail practices. Well, it all started with major complaints put forth by small businesses, brick-and-mortar traders that some e-commerce key players were flouting local laws. However, many private, public, and government agencies are expressing concerns, arguing that the very proposed consumer protection rules will affect " the ease of doing business".Not only that, it will greatly impact the overall investment sentiments, too! India's e-commerce market is estimated to grow to a massive $200B by the year 2026 (source-Reuters), but, with the new set of e-commerce rules, what's the probability of this figure? What's your take on this? Let's discuss the overall impact!
What Are the Rules
The Consumer Protection(E-Commerce) Rules,2020, applies to all e-tailers (electronic retailers) that are registered either in India or abroad, and offering goods & services to Indian Consumers. As per the rules:
An e-commerce company will have to display the overall price, the total price of goods & services they'll be selling, and there has to be a detailed break-up of other charges,if any.
Mandatory mention of 'Expiry Date' of selling goods.
Mandatory mention of 'Country of Origin' of goods & services.
Mandatory display of details about return & refund, warranty, guarantee, exchange policies, delivery, shipment, and anything related information.
Sellers who are selling goods/services through a marketplace, the above details need to be given by the concerned e-commerce entity that'd be displayed on the former's website.
E-commerce entities cannot impose 'cancellation charges', cannot 'manipulate prices', and need to provide information about all the payment methods & their security, fees/charges to be paid by users, the contact information of the payment service provider.
E-commerce entities have to display details of 'sellers' including business names, geographic address, ratings/feedback, customer care number, and whether they are registered or not.
Provision of a ticket number for a complaint lodged by the consumer so that tracking is possible.
Inventory e-commerce entities cannot falsely advertise, cannot refuse to withdraw services or take back goods.
Banning of 'flash sales' but 'conventional flash sales' will continue.
If selling imported goods/services, then need to go for a mandatory listing of local alternatives.
Mandatory registration is required with DPIIT (Department for Promotion of Industry and Internal Trade).
Impact on E-Commerce Players
The new e-commerce rules will be impacting all the online retailers, e-commerce players including the bigwigs, too. Due to the raised costs and other curbs, e-commerce dominant players will be forced to review their business models (source- Reuters). Business costs will increase. One major impact will be the rule that asks for local alternatives while selling imported goods. This move is seen as a major boost to 'Made in India' goods but not that healthy for e-commerce players. As per industry sources, this concept is all about promoting local goods but is not conducive for e-commerce platforms. However, it is up to you, as an e-commerce player, how to leverage the good sides of the rules levied and create an opportunity for yourself! Explore, and, Execute!
Another clause that is going to impact is the requirement where e-commerce companies/firms need to ensure that the enterprise related to them must not be listed as sellers within their shopping websites. Also, an affiliate entity cannot sell goods to any online seller which is operating on its platform.
­­­­­­­­The new Indian E-commerce rules are seen as a government alternative to formulating a stringent foreign investment law. The result will be higher restrictions for business dealings with sellers on the part of e-commerce players. Moreover, a ban on flash sales is going to change the shopping experience for consumers.
Impact on Sellers
Positive side- The new India e-commerce rules are going to impact sellers as well. So, if you are a seller, restrictions levied on e-commerce players to display their sellers' advertisements, to promote them on their platforms, are going to put you in the steering seat. Means, your advertisement, promotion, will be taken care of by you only, and there won't be any interference from your platform provider.
Negative side- The e-tailers, e-commerce giants cannot advertise sellers who are offering discounts. Moreover, the tight guidelines for not allowing any 'misleading' ads about quality, guarantee, pricing will be affecting sellers' potential to expand further. Online advertising business will be affected, too. And what about the provision of details about Country of origin(CoO)? Major e-commerce players have more than millions of products listed on their websites. So, will that prove to be conducive for sellers on their platforms? Again, create opportunities out of the constraints!
Impact on Consumers
Consumers are going to gain!
Take the clause of cancellation charges & explicit consent from consumers. What does that mean? Typically, e-tailers clearly highlight certain items as non-returnable during the pre-purchase stage. They offer refunds or free exchanges to consumers. But now on, they need to ask for explicit consumer consent. Someone's compromise is going to prove consumers' gains! Moreover, there will be transparency in the shopping experience as brand names will show original ones and not the platforms they are selling at. Moreover, if imported goods are for sale, like those from China or any other foreign country, then there have to be alternative suggestions ranging from Indian local goods, too. And, you know the sentiments of Indian consumers. You guessed it!
Bottomline
There's no qualm that the new India e-commerce rules are a giant leap for promoting 'Made in India' products in the Indian market and beyond. At the same time, the e-commerce giants are also bearing the heat of restrictions and curbs levied upon them. But the underlying intent of the very e-commerce rules is simple – bringing transparency in the entire ecosystem and that is absolutely fine, fair, and genuine! After all, disruptions are known to bring about new changes, and can we expect something big unfurling, in the e-commerce segment, in near future? Let's wait and watch!
Are you an Indian retailer or e-tailer looking to empower your business while abiding by the new India e-commerce rules in place? Reach us to know more.