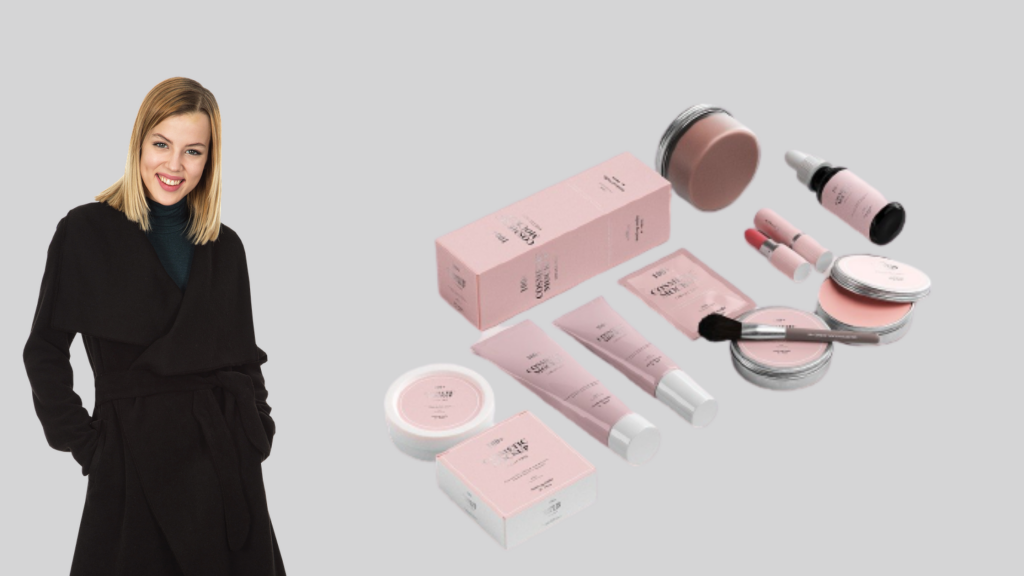 It's proven now. Augmented Reality (AR) is not a fad, but a major disruption in the fashion & beauty segment. Fashion & beauty are like twin sisters- matching & contrast, in taste,& in temperament! Both of them together take on the world with an elan, very sophisticated, and form an integral part of women's life. However, from business perspectives, the industry is facing a mixed reality amidst the current pandemic that has changed consumers' behavior (not their love for fashion & beauty) when it comes to shopping – in-store &online. Fashion retail is the buzzword but we are covering here how Augmented Reality is helping consumers and businesses alike. Let's walk this journey together and see how Augmented Reality is reshaping the fashion world!
Reset in the Fashion World
Post lockdown, countries are coming back to business, reopening economies, people, companies are resuming their work. Except for the beauty & fashion industry where consumers are wary to step out and shop and indulge like the pre-pandemic era. There's a remarkable shift in the behavior- pattern, preference, and mindset towards beauty & fashion brands. There is a huge surge in online shopping and this is where Augmented Reality is driving sales and business, both. So, we see, it is not the RESTART but the RESET of the fashion world. Thanks to technology, thanks to e-commerce, thanks to Augmented Reality!
Magic Mirror with Virtual Shopping
"Mirror, mirror on the wall, who's the fairest of them all?" Queen Ravenna had asked the magic mirror. That mirror had dark magic.
Back to today! AR magic mirror is not less than magic itself but with a touch of beauty & glamour. It augments the whole appeal and enhances customer experience.
Let's understand the concept of AR-based MAGIC MIRROR and how it works in letting you try make-up virtually before buying a product-
Challenge – Normally, in-store, how do you shop a make-up kit consisting of lipsticks (various shades), eye-shadows(multiple shades *color), eye-liners, foundation cream, concealer, etc.? Start trying each of them, one by one(of-course, make-up testers).Red lipstick? Which Red? Crimson Red or Cherry Red or Burgundy Red? Try one by one, 25 shades of a Red. Poor tester and POOR YOU! You are drained of the whole energy in trying and the enthusiasm of buying one. Imagine how to bear again if you are deciding to try shades of eye-liner or an eye shadow. Rubbing one by one, testing one by one! Even sales executives are testing their patience(they are attending you and other customers in one go) and they might soon rethink a career change!
We call this experience a predicament – for both, customers and retailers.
Solution – Augmented Reality arrives for your rescue- The magic Mirror! It gives you the fabulous online-make-up try-on tools. Facial mapping via magic mirror is the cutting edge technology that is ruling the beauty landscape. Heard of MODIFACE? A leader in the AR technology for beauty- an app available on mobile, web, and in-store. Using your camera, focus on the product you choose and see how it looks on you-all in a flash of seconds! All from the comfort of your sofa or couch. You have a virtual style assistant, too. Make-up try on software is the magic mirror smart technology. The result is, you get a real-time experience. And, the press button on the purchase option gets you the work done! So simple!
GLAMlab, an American e-tailer, has been using this virtual positioning as an alternative to an in-store due to pandemic. All kinds of beauty products, from eye-makeup to lip make up to false eye-lashes, GLAMlab is offering all via Augmented Reality online make-up tool.
Hi-tech T-shirts via AR Apps
Marks & Spencers, a famous clothing & apparel brand, has come up with a creative idea using an Augmented Reality app, to enhance the images on T-Shirts for kids(yes, even kids form a part of the fashion world). T-shirts become alive – the monkeys on them start swinging and there are bears scaling skyscrapers, even they leap out of trees– AR effect, 3-D effect. Although this app is not quite new and was launched for in-store, M&C 's latest digital Sparks App has already crossed a million downloads the world over, ever since its launch two months back, on 30th August 2020.
CONVERSE – a novel E-Commerce platform
This is one of the newest AR apps for i-phone users. This app allows you to virtually try on trainers. The method incorporates thus – Point your phone camera at your legs and virtually try various sizes, colors. You can order that one pair you selected.No need to leave your home.
Try on Clothes- Without Wearing them
The British brand TOPSHOP started this trend a while back for in-stores. Today, virtual styling & shopping has picked up using more advanced technology tools including AR apps and AI at the backdrop.
The real-time, 3D virtual fitting is the latest trend amidst the virtual retail scenario.
You don't have to go for physical measurements in physical mode. A 3D mirror can measure your body statistics, does your 3D body scanning. It detects your feature points like shoulders, chest, waist, legs, and capture the entire body measurements in its memory. Not only this, you don't have to fret about which costume, which style, which size you should decide.There exists an inbuilt product recommendation engine within AR app, that becomes your own style guide! It detects your attributes like your age group, gender, your current outfit you're wearing now, and then based on them it will suggest the most suitable style and fitting to your personality.
If you are brides-to-be!
Make Augmented Reality (AR) a part of your lifetime memory – your wedding moments. The hassle of hunting that special 'dream gown' or 'dream lehenga' is no more a mental stress but an exciting moment! You have 50-100 unique designs bearing unique silhouettes, fabric, necklines, embellishments, etc. that match your preferences and style quotient. The AR backed 'Try-On' virtual app makes you try all these outfits in your time and at your place. Finally, You select your dream outfit.
Sometimes, life gives you the opportunity of a lifetime. Don't miss it. Try this AR experience right away!
Realizing the current trend
Digital shoppers are facilitating a big shift in the retailing domain. The fashion/beauty brands, big or small, are taking this into cognizance and adopting the technology to remain in business. Augmented Reality (AR) is creating a storm in the beauty & fashion industry. It started with a choice based in-store moments but has become a necessity now, a survival tool for businesses across the world. This is going to stay for a long, long time because you never know how long this pandemic is going to hover around us. The latest news is being the revival of the second lockdown in England till December this year. So, the economy is going to depend on technology,and its immense power backed capabilities such as Augmented Reality.
Interested to know which AR model suits your retailing business? Learn how we can customize your requirement, for more information visit – www.fusioninformatics.com
Read Also – Top Mobile App Development Companies in India