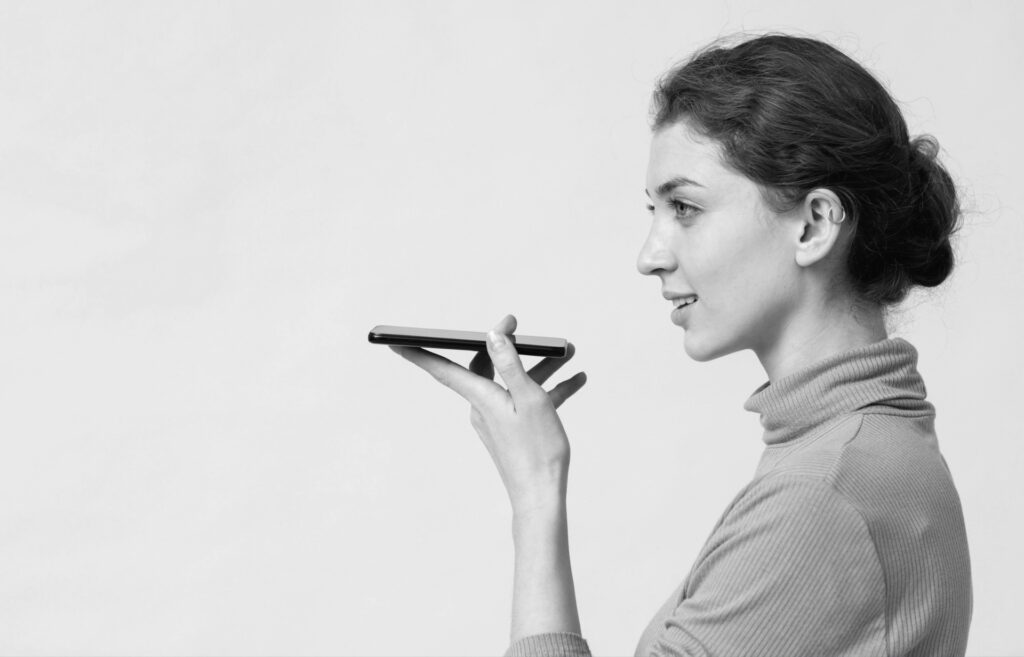 When was the last time you did online shopping for your favorite product? Did you make online searches in search engines or search bars on varied e-commerce websites? Did you opt for Voice Search in your search process? Your answer lies in your action – adopting voice search technology like Google Next(previouslyGoogle Home) or Amazon's Alexa. Typically voice commerce technology incorporates an AI-compatible physical device that supports a voice virtual assistant to carry commands by users. Voice is the input command. For example, Amazon's Echo, Plus, Echo Dot are a few smart speakers that act as a platform for Alexa to run. Due to the recent trends and challenges in the retail industry, voice commerce has been gaining momentum. In this blog, we will discuss the basics of Voice Commerce and its varied applications towards e-commerce in the retai­­­l industry.
What is Voice Commerce
Voice commerce means a smart virtual assistant powered by Artificial Intelligence (AI)that allows people, businesses to multitask, i.e. searching, categorizing, purchasing, trading, etc.  It is finely integrated with portable smart devices just like  Apple's Siri, Google's Next, Amazon's Alexa, Microsoft's Cortana. Using voice-commerce technology, customers can now purchase products merely by giving their voice commands to smart devices. Not just that, it also allows you to perform complicated functions such as solving your queries, carry out simple orders. Voice commerce technology is changing the way brands do communicate with their target audience. It is also changing the way consumers do shopping, the overall consumption habits of people. So, you see, how voice commerce is increasingly making the market more competitive at varied levels. A massive $40B voice-commerce sales are projected in the US by the year 2022.
Impact
Many e-commerce brands have started adopting voice-controlled virtual assistants (voice-commerce) in their digital strategies. Undoubtedly, voice commerce technology has created a significant impact on the e-commerce sector. You consider your example, how often do you use voice commands for search as well as placing your orders? How many times do you use Alexa or Google Assistant? If you are a business owner, enterprise, and ask Alexa/Siri, etc. to give comparative results of your competitors, competing e-commerce brands, you will be amazed at seeing the accurate results that flash before you.AS a consumer, voice-controlled virtual assistants or Conversational AI is not just limited to your shopping activity. It can do much more than searching for your queries or information, listening to your favorite music, or ordering food. Voice Commerce technology allows its virtual assistants to help you with recommendations, too. It can check your order history, search history, and based on that will come up with recommended products, or a good suggestion. So, this way voice commerce is helping the e­­­-commerce and the entire retail industry to a new level.
Benefits
The Voice Commerce technology is facilitating e-commerce stores or e-retailing businesses to leverage the evolving trend of voice-activated online shopping behavior of consumers. The following reasons can explain to you how voice-enabled search technology/ voice commerce can be beneficial for your e-commerce business:
1. Enhanced Customer Experience
Voice commerce is changing the way your customers interact with your e-commerce business. It facilitates a seamless experience for your customers and there's no need to imply certain resources to complete the process successfully. As an e-commerce store owner or proprietor of an e-store, you can expect varied kinds of innovative solutions into the loop of your business. Indeed, the e-commerce business landscape is transforming and voice commerce technology is empowering it. Take, for example, H&M, a popular retail brand, has adopted a virtual stylist that recommends customers their most matching outfits. Helping customers in their shopping journey is enhancing their satisfaction level. If customers are satisfied, your business is automatically elevated to the next level. Thus, AI-enabled Voice Commerce technology is seamlessly integrating with customers' shopping experience, and you should leverage this capability for your business gains!
2. Arousing Brand Connection
When your customers purchase products from your e-commerce store, they automatically get connected with your brand. When they start using your products, they develop a sense of belonging towards that product, considering it a major part of their life. This journey is greatly motivated by AI-enabled virtual assistants that give them the power to search and buy and connect ultimately with the brand they choose! The plus point is the fondness for voice search assistants by the younger generation. This generation is too keen on trying out newer technologies and leveraging the best of them. And this gives ample scope to your business growth. Since voice commerce technology follows the recommendation process, voice search brings out results that match with customers' preferences and product descriptions. This is the positive business development for new e-commerce businesses. How? The search results based on preferences are not biased against brand presence but their relativity with the product search. New e-commerce businesses can easily get noticed now over the maps! Voice-Commerce or AI-based virtual assistants allow consumers to connect with the brands they love and seamlessly integrating with their shopping experiences.
3. Improved Search Engine Results
You can use keyword research in Google and other search engines to find out what people are buying and their current preferences for a product, brand, pricing, etc. This way, you can optimize keywords as per search volumes and related aspects. With the ever-changing demands of customers that are greatly influenced by shifting market trends, voice commerce-powered keyword research, search optimization does help online businesses to adapt accordingly. As per sources, if you give voice search commands over Google devices, the results that come out have certain correlations with Google's featured snippets also. You can leverage this potential and optimize content that can feature you in the organic search results. If you give a significant effort to the SEO aspect, chances are more that you stand alongside top e-commerce brands in the search engines.
Helping Brands via Voice Shopping
There are two types of voice shopping that e-commerce businesses can leverage for Pre-Purchase and Order Placement activities. They are :
Voice Assisted Shopping- Voice commerce facilitates shopping beyond just placing an order. It helps customers in the pre-transaction phase of shopping with a comparison of pricing, quality, brand, etc. The technology helps to identify products to buy while comparing alternatives.is about more than simply placing orders. Shopping includes awareness and consideration phases in the path-to-purchase and these pre-transaction steps are already seeing increased voice engagement.
Voice Assisted Purchases – Digital tools & technologies, mobile apps, websites are helping customers with voice-assisted purchases and find their favorite brands, products. They are seamlessly led to the payment phase for order confirmation. For example, Alexa has this capability for ordering through Amazon.com while Google Assistant through Google Express.
On-Premise or Cloud for your E-Commerce Business
So, if you are an online retailer, e-commerce business, you can opt for voice commerce technology to enhance your business returns. You need to check your business requirement while adopting a specific deployment model. While Cloud-based solutions offer simple integrations with varied channels, On-Premise solutions allow your business to customize the workflow. Whatever model you choose, voice commerce technology gives your customers a natural interface. You cannot imagine shopping now without virtual shopping assistants. You can contact a mobile & web app development company to find the right voice-technology solution for your business.
If you are looking to build a modern e-commerce application along with integrated voice commerce capability – Contact us today!