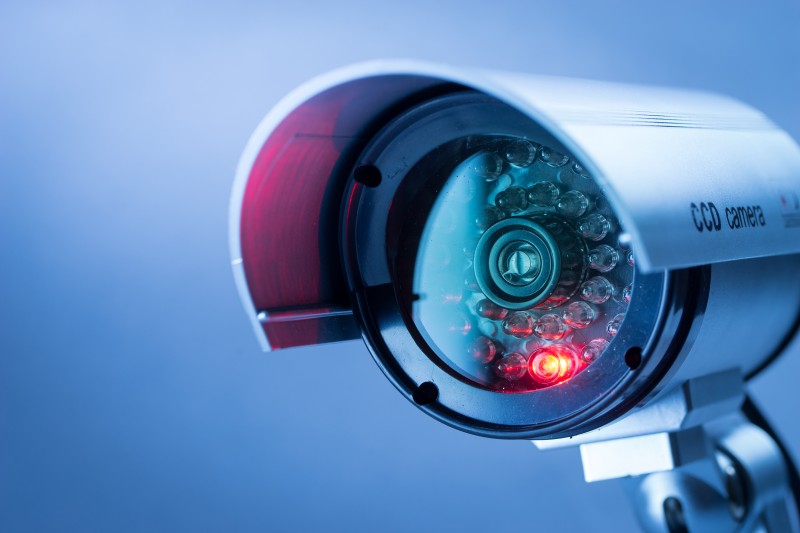 The COVID-19 pandemic has severed the economy worldwide, and the retail industry, not an exception as well! Despite all, retailers are preparing for the industry's recovery, and are reopening stores. In the 'New Normal' retail leaders are focusing on adopting technology as a revival tool to attract consumers to their in-stores. Artificial- Intelligence-powered Video Surveillance is becoming their apt choice because this will help them monitor in-store occupancy, traffic patterns, foot traffic, high occupancy zones, social distancing, and mask-wearing. As per the Statista forecasts, the Video Surveillance Camera market size will reach 44 billion US Dollars by 2025. Let's delve deep to see how AI-Video Surveillance and analytics can ensure a seamless in-store retailing in the 'New Normal'.
But before that
First, a little retrospection
If you are a retailer, you must be busy exploring newer ideas and avenues to revive, thrive your retail business, and increase sales. Retrospection may have become an inevitable regimen for, comparisons are but natural and involuntary disposition in itself. Exactly, when had you last experienced an uninterrupted, smooth, and unobtrusive selling in a real-time environment? Think of this day, last year! People, or, consumers, were moving around, busy strolling down your shopping lanes, window shopping until they entered your store and went for unlimited purchases! The buzzing life, the busyness of the businesses across streets, shops, and shopping malls are what you are longing for!
So, what's now?
Going back to the delving scenario– AI-powered video surveillance technology gearing up to restart and picking up your business from the point you had left last (when the COVID struck and suddenly you had to pull down the shutters)
Remote based Real-Time Monitoring
IP surveillance systems such as IP Dome cameras ( popular in departmental stores and shopping malls) use AI-powered people's tracking technology to monitor people's behavior and activities inside the store. Tracking consumers' behavior, tracking staff behavior, in short, tracking people's behavior in your in-store premises helps build behavior analytics and give actionable insights into the decision-making process to drive sales, increase conversion rates and generate profits.
It works like this – Cameras constantly record data using an IP surveillance system, operate on a network, do stream footage, which can be viewed rather remotely, from an authorized PC with an internet connection.IP Domes or cameras have remote-controlled functions like pan, title, and zoom ones. This helps enhance recognizing images and visuals more clearly.
Measurement of foot traffics
Foot traffics are the number of people who have been inside your store, or in the vicinity having a peek inside, window shopping, at a given time. More traffic means more business. Sprucing up the windows, exterior, doing up visual merchandising are few tips for that curb-appeal to attract consumers, increase foot traffic.
Customer engagement and garnering interest and converting it to purchasing decision is a step-by-step process. How to find if your store has a sufficient level of foot traffic? The answer is Video Surveillance. Installing the right AI-based cameras inside and outside your store is what is required! Motion-detection, people counting are possible via a high resolution, 24*7, people counting CCTV at the entrance and exit points can see the footfalls and help to know the business trend.
Monitoring staff-behavior towards customers
Customer service is very important in your retail business, especially in-store, where the way your staff behaves with customers directly impacts your brand image. For instance, you have decorated your store in the prettiest way, implementing some trendiest gimmicks and running some great offers, but if your staff members are not giving a good customer service, your all marketing measures become a damp-squib. Making a first impression on customers starts with your staff's behavior towards them. So, how AI video surveillance solutions can help you in this situation and you can take adequate steps to sort out things on time? You can think of investing in your staff training, too! So, it is indeed a wise step to install one camera that can help you meet business goals?
Monitoring, Preventing theft
AI-based Video Surveillance tools can help you keep a check on your employees' and consumers' behavior. Any suspicious activity on their part can be duly recorded and transmitted for timely action. For instance, a retail security camera mounted above the point-of-sales area can help you monitor cash registers, POS machines, and transactions made from time to time. Also, installing a camera where high –value items are stored can help to maintain the security aspect in-store.
Heatmap Analytics
Heat mapping analytics is the video surveillance technology combining with AI-based analytics software to find the following things-
To see where your customers are spending more time inside the store
To keep track where they are not at all giving attention,i.e. ignoring certain sections in the store
To keep track of the products on which customers spend more time
To locate sections, products, that they have touched, picked, and kept back, and so on.
Thus, a CCTV camera and a central computer loaded with Inbuilt Analytics- Software in the shoptogether coordinate to track shoppers and build data-based information for you.
COVID-19 Safety Measures Compliance
CCTV capture images and reports are prepared by AI analytics, that's how you can utilize the immense capabilities of the very ubiquitous video surveillance solutions. You have to be vigilant towards CORONA precautionary measures. Maintaining social distancing is now possible by using AI-powered solutions. Heat mapping solutions highlight crowded areas in red while the spot with zero occupancies will be shown green on the CCTV screen. The 3D Geometry measures social distancing and alarm messages can be shown on the screen. Also, infrared cameras can measure the body temperature of the shoppers. This is how you can think of reviving your retail in-store business using Video Surveillance tools.
Time to take the call
Thus, you see how AI-bassed video surveillance technology helps determine customer buying behavior. Your business and goals depend a lot on the data gathered out of categorizing your in-store premises into –
the most trafficked areas
dead areas
and bottlenecks
This way, you can devise your business plans using analytics enhancing areas most trafficked, giving priorities to them, Also, you can find the remedial solutions why dead areas had no traffic. The bottlenecks need to be resolved to your favor meeting business goals. Consulting an expert can help you find out the most suitable AI-Video Surveillance Solution Software for your retail in-store.
Need an expert consultation for your retail in-store? We have a ready to use AI-Video Surveillance Solution for your business to get started
Read Also – Top Mobile App Development Companies in India