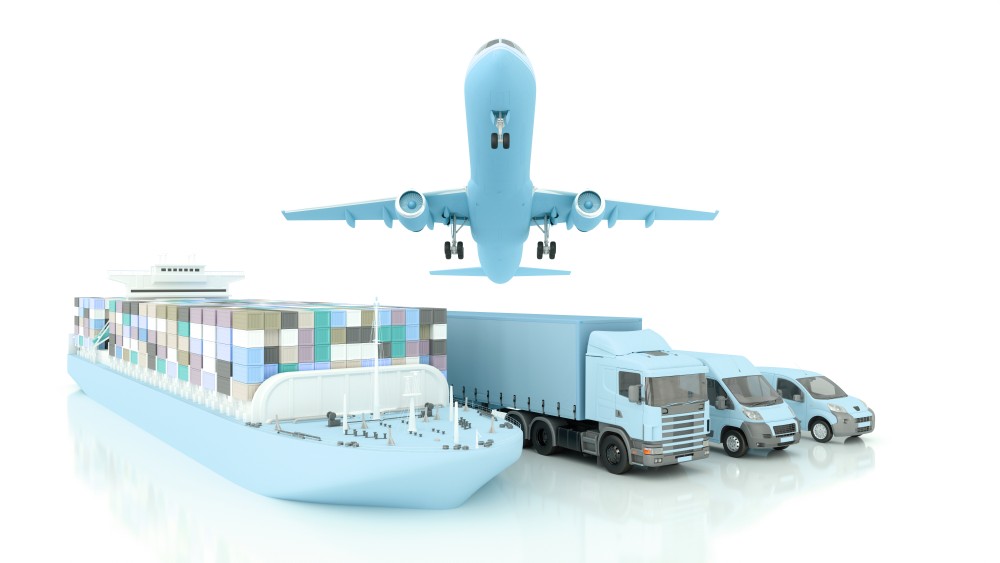 As the name suggests, Fleet Management is the Management of Vehicles such as Heavy Good Vehicles (HGV), Large Goods Vehicles (LGV)and several other commercial motor vehicles that you come across the roads, railway tracks, on-air, or water, 'Fleet Management' connects to all of them. However, the fleet management process is rather a rigorous regimen and without any adequate use of advanced technology-based solutions, it is prone to poor monitoring of things and handling operations. Hence, you need robust, state-of-the-art Fleet Management Solutions that can cover all the aspects of fleet management, and increasing productivity as a whole. Let's see how they do increase the overall productivity of the inherent components involved in the fleet management cycle –
1. Managing Asset-Tracking
Whether your fleet size is big or small, commercial, non-commercial, long-distance transport involved or local delivery, a suitable fleet management solution has an important feature called 'asset- tracking'. Irrespective of your assets are movable or immovable in form, their real-time movement can be tracked via fleet management solution based tracking display. The latter can also store data and history of all these assets and their connectivity to each other that are quite valuable for your business purpose. It works using live Google Map, a fine combination of a mobile phone and GPS technology, and then let the thing go tracking way. It gives a detailed view, as well as a clustered view of both the things, vehicles, and sensors, on the map.
2. Preventive and Predictive Maintenance
Your fleet business can escape from several types of unseen losses. How? Because a good fleet management solution can equip your business with the predictive maintenance tool. For example, every time your vehicles get the servicing done, you don't have to maintain a manually written record of them. Rather, the very fleet management solution, being equipped with a predictive or preventive maintenance capability, can track the number of times vehicles plied or meted out the service respectively, their previous maintenance records as well as longevity details. The entire solution is programmed in such a manner that it sends notifications and prior alerts to your mobile phone regarding due dates of vehicle servicing and maintenance. These details eventually manage to take the timely maintenance actions, saving you from unpredictable losses such as preventing breakdowns during the middle of an operation or downtime or any sort of accidents.
3. Warranty and Replacement
A fleet management solution can predict the life of a vehicle by constant monitoring and analyzing their features, sending alerts to you to suggest the right time for selling your vehicle, or replacing your certain vehicle parts. Also, it notifies you about the status of warranty periods of vehicle parts, duly displayed on a screen, thereby, saving you from unwanted expenditures.
Thus, you see how a fleet management solution allows you to avail of higher returns just by selling vehicles or replacing vehicle parts at the right time propelling business growth. You are also able to maintain the quality as well as standards of your fleets especially if you have a larger fleet size.
4. Scheduling & Dispatching of Orders
A larger business has a constant flow of orders and unlimited scheduling of orders (commercial, cargo, etc.) on day to day requirement basis. A fleet management solution can schedule all such operations in an organized manner. A systematic flow of orders being received from clients or end-users, dispatches, realizing or terminating dispatches, keep in track of various vehicles that are free or busy at a particular time, all these functions are evenly done via fleet management application or solution in your organization.
5. Efficient Route-Navigation
Your fleet business has a massive competition with your peers – ranging from a small fleet of vehicle businesses to medium-sized ones or a larger corporation, you have to compete with all of them. They all exist in the same market as you are, and they all have something great to offer to customers. So, you have to prove how different and unique is your route management facility in the eyes of the customers. If your fleet management solution has the capability of providing the fastest, shortest, and most efficient route to its destination points, you meet customers' requirements. Just by combining apps such as Google Map, in-built asset tracking, GPS, a Fleet Management Solution / mobile app development companies can guide vehicles and drivers on the roads. Traffic management, the prediction is possible now through a route analysis capability of the FMS.
6. Fleet Booking
Your fleet management system provides a seamless experience to clients, drivers, your transport manager, and other stakeholders by providing customized apps on their mobiles respectively as well as empowering their functionalities. For instance, if a customer books your truck, the FMS will track the location of the customer, will locate the availability of drivers in that location, if a truck is vacant or not, and many parameters are taken into account in the whole process of fleet (your truck) booking. The underlying theme is the APP SYSTEM provided by the very FMS.
Your Fleet business needs FMS, too!
Managing, monitoring, controlling the speed of a vehicle, its fuel usage, safety compliances, and digital payment system, or all the fleet management processes ranging from asset information, acquisition to disposal, a suitable fleet management system does it all. It smartly takes all the responsibilities off your shoulder. Just that, you have to see which software, which FMS suits your business environment. Customization of fleet management solutions is important to meet your business goals. So, you are just one step away from your goal – Expert Consultation!
Do you own a fleet business and want to capitalize on a powerful solution for your business growth? We have a Ready-to-Use Extensive Fleet Management Solution for your business.