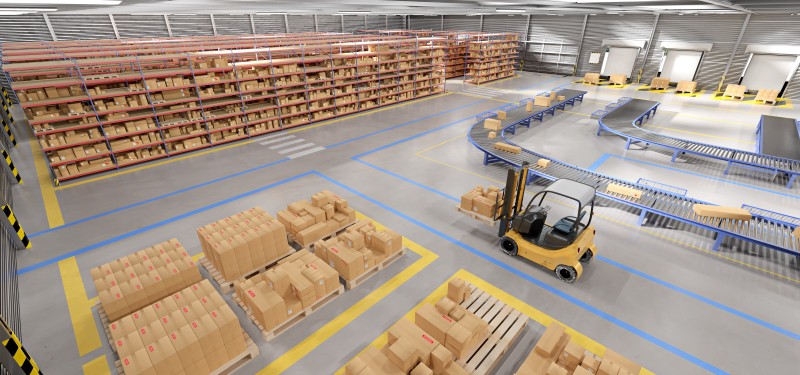 Are you an Online Retailer, Start-Up, or Manufacturing Company and looking to capitalize on business through E-Commerce? Are you struggling to cope up with the ever-increasing demand due to the pandemic crisis? It could be a definite YES. Because the intense magnitude of the demand-supply gap is hugely impacting your supply-chain management. You need to stay relevant, tackle challenges surfacing in the logistics and supply chain area. So, being in the e-commerce industry, what are the top six challenges you are facing in your supply-chain segment? Let's discuss now!
Challenges
1. Legacy Process
How to keep your business agile in the face of inevitable changes that occur so often? How to embed efficiencies alongside managing cost-cutting to keep yourself agile? True, there are plenty of 3 PL, logistics software, digitizing, automating your key processes. Not an easy process. There does not exist any easy one-size-fits-all plugin that can solve your complex supply chain problems, like the one you saw just now. Suppliers, logistics,3PLs all use unique software or don't use it at all. The result is the complex nature of automating data flow throughout the supply- chain. Avoid legacy processes that were curated a few years back and move on to refinement with automation.
2. Taxation & Regulation
Being a part of the e-commerce industry, your business needs to follow multilateral tax policy guidelines aligning with the global supply chain management. The international tax environment existing today is quite a complex one. E-commerce is indeed driving digital innovation, thereby fuelling supply chain expansion. This is leading governments to write a modern tax policy that would keep the pace of this expansion. However, the actual implementation of these tax guidelines for the global digital economy is posing a challenge to the industry.
3. Complex Infrastructure
Your warehouse has to handle continuous, smaller order sizes now and then, all this requires a larger frequency to pick and pack, too. Things become challenging because you may be doing varied work, sales fulfillment from the same, common physical facility. Single-item or product orders are rapidly increasing on daily basis especially in this COVID era. Thus, handling the constantly increasing volumes of orders is a big challenge especially if your business does not have a specific software solution, like, Warehouse Management Systems (WMS). Streamlining space activities in your warehouse is a challenging task before you.
4. Reverse Logistics
One common challenge that you may be facing is handling reverse logistics. Your customers may return the products you sent. What would be the challenge then? Indeed a high reverse logistics costs. You don't know why they returned(right?), the rationale behind returns. Furthermore, if it happens to be a cross-border transaction, it will further complicate the challenge. You will tend to lose sales ultimately!
5. Inventory Planning
Inventory Management has entered the realm of e-commerce as a big challenge. New demands on inventory management are leading to an increased level of stock-keeping units (SKUs). Keeping a high number of stocks like high-value electronic items is a big cause of challenge in an e-commerce supply chain. It is rather to keep a lower level of buffer stock, however, that also poses a problem when the supplier, or distributor, does not have available stock! So, you see, it is very important to know the exact inventory status of your online retail store as well as that of your key supplier. This can ensure that you will not lose orders to your competitors.
6. Logistics
Do you know which technology or tools to adopt, for your logistics? Are you outsourcing fulfillment to some third-party logistics providers (3PLs)? Specialized 3PLs dedicated to an e-commerce segment do have the material handling equipment, systems as well as required expertise that helps in efficient online processing of orders. All of them have a particular strength, sizes, based on their hub locations and delivery network. The challenge that lies here is whether to have a contract with just one dedicated logistics company or, more than one? Both the options have risks, viz. high rising costs due to idle time if have multiple delivery vendors, as you would also want them as a backup service.
Conclusion
The current e-commerce surge and high-rising consumer expectations have only increased your competition in the market. It's worth noting that constant advancements, changes in technology, analytics, play a big role in supporting the success or failure of the supply chain in e-commerce.
We have solved some challenges of the supply chain industry in logistics and working with clients in the e-commerce space to solve the above challenges. Speak to our experts to discuss your supply chain challenges