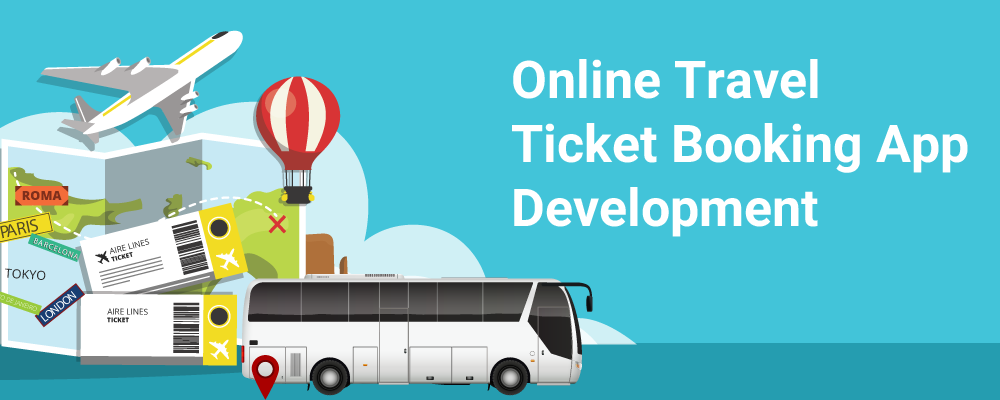 About – Custom eTicketing Travel app development
Who doesn't like to travel? Imagine Traveling the World
In a digitized business age, isn't it amazing to have an application that can guide you about travel whenever you want to vacation, why you not only develop your own Custom eTicketing Travel app and it can be a great business idea too? A large number of entrepreneurs tend to launch their own online. The problem is the Travel Ticket Booking App Development cost. Customers enjoy a flawless experience, order their tickets from anywhere, and at certain times.
Billions of people around the world have smart phones now and use mobile applications every day, even every hour. According to the estimation of Sensor Tower in 2020, the App Store will offer more than 5 million applications, while in 2009, everything started from only 6000. Another inseparable aspect of modern life is traveling and although mobile travel applications are, among the 10 types of applications that Most downloaded for iOS and Android, the online Travel Booking mobile app development companies still has many angles to fill through the modern Ticket reserving Application Development.
Analysis of the travel and tourism industry over the past few years has revealed that 50 percent of the Best airline ticket booking app, Best flight booking app, Best bus booking app. We consider that a person cannot survive today without finding his feet in a modern mobile-first world.
According to the survey stated that online travel ticket booking app development agencies and service providers achieved a conversion rate of 23% of travelers using applications and only 11% on desktops and 4% on cellphones. The shift to mobile continues to increase, and as a smart business owner, you can now take advantage of changing consumer habits. People live on trips now and modern tourists still recognize that they lack confidence in the best prices and options when using Travel Booking App and tourism applications.
So, considering the idea of ​​Travel app software development, make sure you provide the most relevant data to users, the best prices and the ability to compare alternatives in one place. In such a way, you will take over competitors and gain loyalty to your brand. Offering your clients one of the smartest and most useful travel applications ever and you will win their hearts once and forever. We think you have already realized that developing a mobile application is worth the cost, but how much does it Cost to develop an online Travel Ticket Booking App?

Let us discuss this question in more detail below because the Cost to create an online Travel Ticket Booking Mobile App process depends on various factors and aspects.
Travel Ticket Booking App Development cost
Traditional ticket booking has turned into a digital platform. With a powerful smartphone application at the fingertips, ticket booking is more accessible than ever before. Sweep on cellphones, tap on payment icons, and travel reservations, movie seats, appointments, and anything else that requires an e-ticket to done in seconds. Famous businesses like all over the world have become digital with the development of innovative and sophisticated ticket booking apps.
The Best Travel Apps Development Company develop app provides a lot of convenience for customers and makes a win-win situation for businesses too – where customers can make travel and booking arrangements easily; Business owners can observe their bookings remotely and manage everything through one app. This article will guide you through the features, types and Cost to make an online Travel Ticket Booking Mobile app.
Features of Ticket Booking Application Development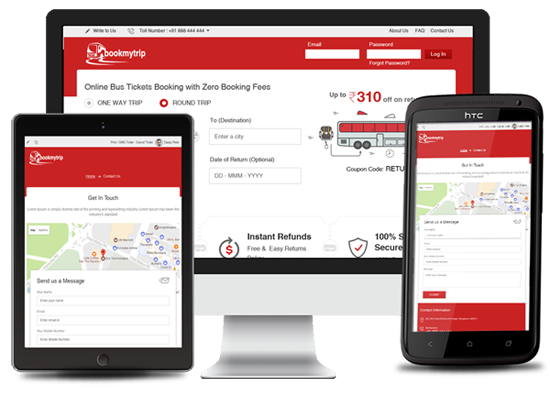 An easy-to-use and visually attractive online ticketing platform tends to have a better retention rate compared to others. Any Top Travel App Development Companies emphasizes the integration of the best features built to simplify the order process and offers an unlimited payment mechanism.
It is great to have a mobile app that can guide you on your tours and trips every time you take a vacation. Due to the increasing demand of travelers around the world, there is an increase in the Online ticket booking for iOS and Online ticket booking for Android apps which can be a great business for any company involved in Tour & Travel application development.
In the case of cellphones that have everything needed by every traveler on the trip, regardless of the country or place visited by tourists. The travel application helps in getting better control over travel and makes it as much more comfortable as possible. If you plan to develop your own tour and travel mobile application for personal or even financial purposes, then you need to know certain important features such as applications. Definitely, you must know that the Cost of online Flight ticket booking app or Cost of online Bus ticket booking app will increase dependent on the number of features you wish to implement in your app.
Cost to build an online Travel Ticket Booking Apps is associated with the features they have. The feature is what makes travel applications better than competitors do in the same tourism industry. There are various mobile travel and tour applications present and if your application is not unique, you will face failure. Therefore, you need to embed certain features mentioned below:
Travel Planner: This includes destination search features, travel tips, and guides, travel scheduling, document storage, e-tickets etc.
Travel Journal: By integrating camera applications, this allows travelers to capture their most valuable travel moments in different life records.
Map and Navigation: The mobile travel application must have this feature regardless of all the basic purposes that the travel application has.
Ordering in the application: While traveling through the travel application you can easily embed offers and offers to provide applications with additional benefits
Recommendations and Reviews: Users are looking for information to check the reliability of services related to hotels, travel and transportation.
Local Area Information: This includes all information related to travel destinations and city transportation guides in a travel application that can help tourists to get around the destination easily.
Integrated Translation Facility: Allows users to overcome language barriers when they visit certain foreign-language places or countries.
Weather Estimation: Every mobile travel app must have because each trip wants to get information about the weather conditions of the visit
Emergency and Local Helpline Number: These numbers are available in various cities and countries that can help tourists in case of an emergency that can be included in the application guide or blog section.
Other features: There are several important features such as filters, special user accounts, search facilities, social integration, currency converters, travel plan generators, world clocks, Wi-Fi search, event listings and bookings, dating etc.
The Cost to build an online Travel Ticket Booking App may depend on the factors above and contain all of these features depending.
Adding the Advance Travel App Features
A feature is what makes your travel application better (or worse) than your competitors in the same industry. There are already hundreds of mobile tourism applications out there and unless you create a truly unique application, you need to include some or all of the following travel application features into your application.
Travel planning features, such as search-destination features, travel scheduling, travel tips and guides, electronic tickets and other document storage, etc.
Travel journal feature with the integration of camera applications to allow users to capture their precious travel moments in life records.
Navigation and Map is something that every travel mobile application must have, regardless of the specific purpose of a particular application.
Ordering feature in the application to allow users to place orders for hotels, flights, trains, taxis, etc. When traveling through one application. You can also enter offers and offers to give your application an edge over others.
Reviews & recommendations are what users are looking for when checking the reliability of hotels, transportation, or other travel related services. Give options for the same in your application.
Local area information and city transportation guides in your application can help tourists get around the city easily.
Many travel applications now come with integrated translation facilities to make it easier for tourists to overcome language barriers when visiting foreign-speaking countries.
Weather forecast is another feature that you can consider including in your mobile travel application because every traveler wants to know the weather conditions where he plans to visit.
Local and emergency assistance networks from various cities/countries/ countries can enter the application guide or part of your blog.
Some other features that can be owned by the travel application are – special user accounts, filters, search facilities, currency converters, social integration, world clock, schedule generator, restroom search, Wi-Fi search, dating & networking, dating and event networks , list of events and bookings, etc.
Your application may or may not contain all of these features, depending on the core purpose. However, you should at least enter basic things like maps and blogs when creating a mobile application for travel agents.
How much does it Cost to build an online Travel Ticket Booking App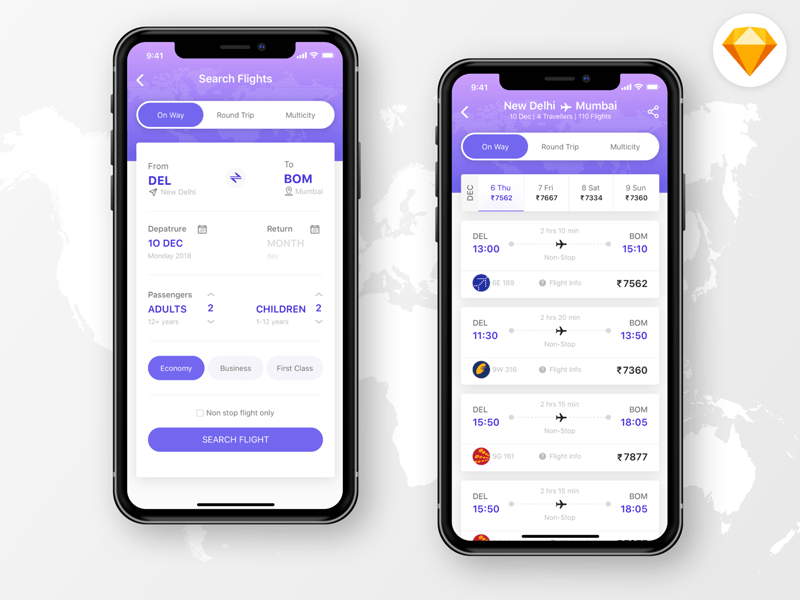 If you want to make your own travel mobile app, for personal or financial purposes, here you will find everything you need to start and develop an amazing mobile travel application. Determine Travel and development cost of online travel ticket booking app.
What is the Cost of developing travel portal apps for a travel agent? If the same question also disturbs your mind, this is the answer.
Therefore, you might be wondering how much it costs to develop on-demand Ticket Booking App Development. In this case, the cost of developing an application depends on various factors mentioned below:
Application platform – iOS or Android
Number and extent of features introduced in the application
Estimated time to develop and launch applications on the market
Number of developers, quality analysts etc. who work on the project
On average, the cost of developing tourism and travel app can range between $ 12,000 and $ 60,000 depending on the factors mentioned above. You can hire an Android travel app developer or travel application Development Company to develop travel and travel applications that fit the cost of Travel Agency App for iPhone & Android under your total budget. All of these important criteria, features, and development aspects will provide an overview of the structure of the cost of developing the Travel Booking Applications. Make sure you embed all the features needed to make your application competitive enough. The Tour and Travel application has a great market, and it can help your business travel to achieve success.
Factors determining the cost of developing the Travel Ticket Booking Apps
The development of Online travel ticket booking app services depends on a number of things, including the type of application, function, purpose, integration, design requirements, etc.
You can consider hiring travel app developers for the job or developing your own application.
However, you need to learn the basics of developing applications for the last option. If you are wondering how to make a successful travel application, here are the basic steps involved in developing a tourist mobile application.
Theme design: The best idea is to choose from a mobile application theme that is available online from a website like Theme forest. The design of the travel agency application must be compatible and fit the type of application you want.
Build a Home: The Home screen is the first thing users will see in your mobile application. It must tell everything about your application and the features it offers.
Build Menu: The menu will contain all the options that you want to display to your application users. Some options include Home, My Account, Offers, Book ride / hotel / ticket, Maps, etc.
Adding Content: So far, content is the most important thing in your travel application. You can create various categories of content, blogs, image galleries, pages, privacy provisions, contact details, and more.
Application launch screen and compatibility: Whether you are making an Android or iOS travel application, you have to consider compatibility to ensure that your travel application matches all sizes of your mobile screen. Also, focus on building the relevant launch screen for the application.
There are many free (and paid) online tools and tutorials that can teach you how to create a travel guide application or other travel mobile application without learning a single line of code.
If you are still confused, find a good Travel Booking mobile app development companies or ticket booking Android app developers to outsource work.
Things to Consider while online ticket booking for Android and iOS
Here are some other things you might want to consider before developing your application by an online travel ticket booking app services.
Why Do You Need an Application When You Have a Mobile Website?
Special travel applications reported to generate around 130% more traffic and conversions than mobile websites.
What Does Your User Need?
Another important thing to consider is – who is your target audience and what do they want from your future travel application?
Try to include all of these and others.
Research your competitors to find out what they are doing and what features are lacking that you can include in your own travel application. Also, make sure to use free data provided by other travel applications.
Choosing the right travel mobile app development team and online travel ticket booking app solutions is another important step in developing the perfect travel application for your mobile customers.
How to Make Money from Your Travel App
Even if you do not sell certain money-oriented services, such as transportation, travel guides, or accommodation, through your travel application, you can still make money from your application by following the options mentioned below.
Advertising through Google AdSense and other relevant ad placement options including click-based ads
Features of services and other tourist products on your site with commissions
Allows in-app purchases through referral marketing and other options
Subscription service
Pay notifications for sponsors
Create paid travel applications or paid versions of your application
It is important to integrate these features to succeed in this profitable niche, such as travel. If you have a travel application or travel booking ideas, which you want to cross-verify from experts, then connect with us because we are a leading mobile app developer company. In addition, we have developed more than 40 travel applications along with unique features and functions such as in-app payments, online support, multi-language support, payment gateway integration, current converter support, and cross platform capabilities.
Conclusion:
Travelling applications offer big growth opportunities for businesses today because they open the door to easy ticket access for everyone. Cost of developing the Travel Ticket Booking App depends on the features included in the application – including the functions of the user and admin panels.
If you are an online travel booking company or a leading travel agent or regional tour operator or hotel & travel business owner, Fusion Informatics offer an effective Travel Application Development Solution that utilizes all the important features that help achieve customer expectations and increase engagement. When it comes to designing the perfect travel application, it requires a great vision with a proven strategy besides understanding the needs of end users.
If you are looking for a thriving ticket reservation application development solution, this is the right time to contact a reliable online ticket booking app Development Company in Bangalore, Ahmedabad, Mumbai, Noida, Gurgaon. Contact us today at sales@fusioninformatics.com and we will guide to the best.