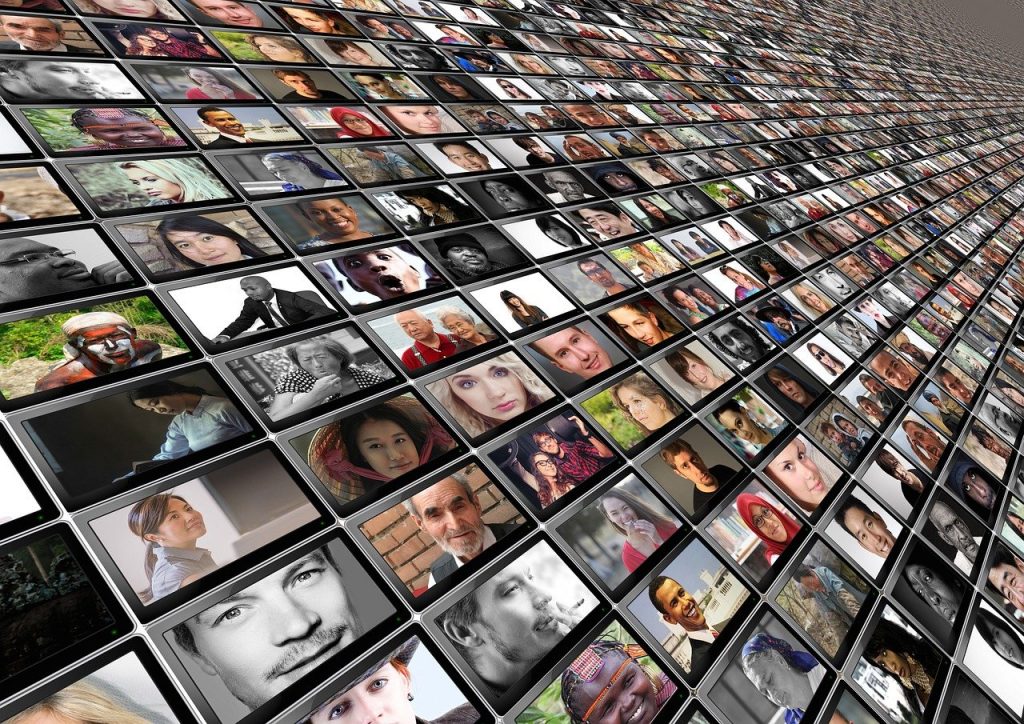 Broadcast Media are an indispensable part of mass media. Earlier, the broadcast media would mean electronic media, viz., television and radio, whose job was to transmit content in audio and video formats to the mass audience. They gradually took their position alongside an already existing print media, together forming a powerful combination to be later termed as traditional media.
The journey of broadcast media did not end here. A massive digital wave was about to explode. The consequence is what we see today – a convergence of broadcast media and digital media! Digital technology acts as a solid foundation where the present media industry stands. Thus, today when we speak about broadcast media, we mean television (digital & analogue), internet media (podcasts, blogs, websites), radio, online streaming (Netflix, Amazon, Prime, Hotstar, Voot, Disney Hotstar).The industry is actively adopting Cloud based technologies like Over-The-Top (OTT) Services, thereby enhancing their business models and workflows to the tune of modern demand-supply chain. As per STATISTA's report, the number of users in the OTT Video segment is expected to rise to 2,923.6million by 2025.
Technologies like Augmented Reality, Virtual reality, Artificial Intelligence, Deep Learning, Voice-control devices are determining the way broadcast media are disseminating information today. Lets' analyze how modern technologies are influencing broadcast media as a whole –

The NextGen TV – ATSC 3.0 Technology
ATS-3.0 is the broadcasting next generation technology, the newest version of Advanced Television Systems Committee (ATSC) inc. standards .It helps define how television signals are really broadcast as well as interpreted. It is an up- gradation of the Over-The-Air (OTA) or antenna based TV system and along with an internet access provides high definition interactive experience to users. We can watch broadcast videos not only on TV but even on our mobile phones, tablets, and in cars as well! Android compatible devices like Sony, Samsung and LG are already adopting this new ATS-3.0 model in the TV world .The latest news on this technology is from OKLAHOMA CITY (OKC) in the US, where five TV stations have announced the deployment of ATS-3.0 technology .Earlier, the deployments took place in Austin ,Texas. ABC, NBC, FOX are the names we can connect with so easily! They are a part of media giants like Hearst, Sinclair, Nexstar and the likes, who are incorporating the NextGen TV ATS-3.0 technology.

Augmented Reality Graphics (AR-GFX)
Augmented Reality Graphics (AR-GFX) is one of the hottest trends going on in broadcast media. Broadcasters are now creating Virtual Environments where Virtual Objects do appear as if they are actually present in the studio!
Virtual Sets, Elections-telecast, News-telecast, e-Sports, all kinds of live broadcasts are following the real time data integration using AR graphics tools & technology. Television broadcasters, live streamers, now use AR based real-time 3D broadcast graphic solutions that work for enhancing creativity and simplifying production workflow.
Key benefits of AR-GFX are –
Connecting content to the environments.
Dramatic reduction of the entire production cost.
No more hassles due to Chroma keys and lighting set up because AR graphics are a modern substitutes for the hard sets!
Telling a complex story in a very visual way is the underlying attraction here.
Enhancing storytelling & presenting styles where presenters and graphics- objects interact in a way that facilitates visual engagement and memorable experience for audience.
Be it the 2020 Presidential debates in the US, the IPL matches in the UAE, or the just concluded Roland Garros Grand Slam tournament, their live streaming wouldn't be possible without an appropriate application of the Augmented Reality Graphics models or AR GFX tools in the broadcast media.

The Virtual CLOUD Technology
Well, can we deny that Broadcasting & Information Technology (IT) are almost twins? Don't they both deal with communication and information? To be lucid, broadcast media have already started using the IT enabled technology called CLOUD .Cloud Service Providers (CSPs) such as Amazon Web Services (AWS), Rackspace, and Microsoft Azure are providing public & private types of Cloud services. Internet connection is mandatory to avail of this service. Wi-fi or mobile data services are enabling radio consumers to listen on smart phones or connected devices like smart speakers instead of the real radios. How Exciting!
Various mass media conglomerates are transitioning to the Cloud technology so that they have a seamless experience while generating, sharing and syndicating content as well as managing cost and time, both.

Over-The-Top (OTT) Technology
Broadcast industry has undergone a revolutionary change with the arrival of OTT . Advanced picture quality, an instant time- to- air provision and reaching audiences across all the channels of digital communication, OTT has given a complete makeover to the broadcast media.
How OTT works?
It is a novel way of delivering content –TV or film or music – over the internet. It does not require a traditional cable-system or any satellite based pay-tv service. In order to access to an OTT content, we just have to have an internet connection and a compatible device like Mobile phone, PC or Smart TV. Once we download the OTT apps, we can start streaming our favorite videos and audios .No hassle of downloading media files!
How can we resist the live streaming of our favorite artists and bands when live concerts are a big No in the pandemic? Billboard rankers are tweeting their itinerary of live streaming and fans are getting crazier than ever before!

Artificial Intelligence
Robot Reporters are arriving (or already arrived?), and journalist fraternity are fearing competitions from AI-enabled robots .Hang on, they are existing to the confines of newsrooms, just to accelerate the production process. Of-course, they cannot have the knack of reporting live where human intelligence only counts.
AI is helping journalists in analyzing data and detecting trends emanating from multiple sources of information .Reuters agency has NEWS TRACER. Then, Associated Press has NEWSWHIP. All these are the AI-based tools which detect trends on social media platforms like Twitter, Facebook, Linkedin, Pinterest thereby facilitating timely production of content.
The paradigm shift in the consumer viewing habits has triggered the inevitable adoption of modern technologies by the broadcast media. Moreover, in the current scenario when we are confined to our homes, we need flexibility and personal control over what we want to see, what we want to hear, be it a music video or breaking news, we want control in our hands. Certainly, digital technologies are fulfilling our ever growing demands of the quality content and broadcast media are serving as the genuine service providers to us!
Willing to explore what is possible with Digital and Media. Contact us
Read Also – Top Mobile App Development Companies in India