Want to develop an apps like Cash App and to know the cost of development then you are in right place.
How Much Does It Cost To Develop An App Like Cash App?
About Cash App
Cash App is a mobile payment application established on February 18, 2018, this platform enables the user to transfer amounts from one device to another device. This app was launched by Square Inc for entrepreneurs, and individuals, allowing them to send and receive digital money, so users can collect the money from nearby ATMs. The mobile app is provided with a cash card that is a customized card with an accepted signature printed and sent to the user on the preferred address.
It is peer-to-peer payment applications established by Jack Dorsey of Twitter. Utilizing this Cash App user can link a bank account and can transfer money to another linked bank account easily. It has become famous payment app and business peoples are looking to develop an app like CashApp. So How Much CashApp cost to develop? Here is the breakdown factors that effect on the development process.
Are you looking to build an App like Cash App? Get a Free Quote
Share your requirement to
How Much Does it cost to develop an app like Cash App?
Developing a mobile app from scratch varies widely and estimation of the cost depends on a number of factors on development time and hourly rates. The cost of development of app like Cash App varies with business objectives, include expertise and the type of platform chosen.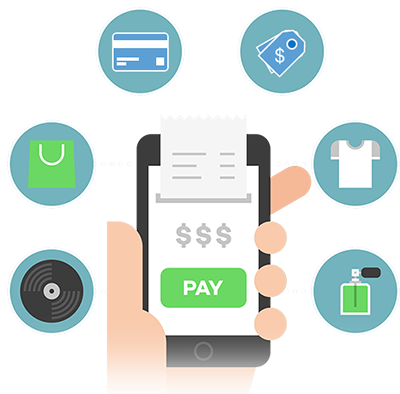 The cost of development of an app like CashApp depends on the project requirements and the team, includes quality assurance, UX/UI designers and app programmers
The app like CashApp cost varies on backend requirements to implement API, then the cost of the development process may charge more by including backend developers.
Moreover, this type of app development cost like CashApp includes admin panel that makes easy to manage app operations, users and data, as this type of admin panel charges vary on the high-quality and flexible template.
To develop an app like CashApp cost varies on free download or in-app purchase that need extra technical complexity to the app.
How Much Fusion does Informatics charge?
The cost to develop a mobile app like CashApp is varying from $3,000 to $70,000 USD. Fusion Informatics is one of the reliable mobile app development companies, providing custom mobile solutions over various platforms. We build advanced strategies that empower your business to produce and get more profits. The purpose of our company holds in our experience to approach perfection in all our services emerging from years of expertise.
We produce customized payment development apps like CashApp that is reliable, and user-friendly. Transparency at every step with agile project methodology supports us to develop an app with time. Being a leading Mobile App Development company for finance apps, we have presented our uniqueness to our customers across the world in more than 35 countries.
To know more about developing apps like these, contact us. Our skilled specialists will give you the required data on how to develop apps like Cash App cost in Bangalore, Delhi, and Mumbai.