React Native Mobile App Development Company for Android and iOS platforms
React Native is an open source framework developed by Facebook to allow app developers to design a soft and simple cross-platform development by using ReactJS. The Main aim of this React Native framework is to improve the speed and performance of the native mobile app.
and the advantage of this framework is Mobile app development by using React native support us to save money and time and helps to promote in the market sooner than building separate apps for different devices on Android and iOS. So with this framework, developers can build attractive apps for both platforms with User-friendly experience.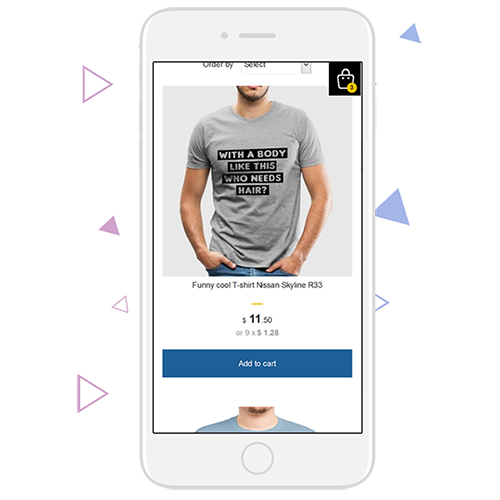 A brand of modern technology, React Native is the native mobile app development services for iOS and Android platforms. With the development of this advanced technology, the large mobile application development enterprise is remodeling and affording ultra-speed and performance to their business solutions at affordable costs. With help of framework, developers can build an app once and can deploy both iOS and Android devices.
This benefit is huge by saving expensive because Android app development and iOS app development are quite different Where iOS uses a different language like, Ruby, Python, Lua, Scheme, Lisp, Smalltalk, C#, Haskell, Action Script, JavaScript, Objective-C, C++, C, and GPS is different and process of creating animations if different and moreover network calls is also quite different. So expensive will differ for each development. This framework doesn't notice between two platforms.
About Fusion Informatics a React Native apps Development company
Fusion Informatics is one of the leading react native app development company Bangalore operating effectively and providing services on react native technologies by selecting Reactjs code. We develop the best native application platform by choosing the framework. We are capable to generate and distribute apps fast to our respected clients. Fusion Informatics developed native iOS and Android applications using the newest React Native technology.
React Native is a program for developing mobile apps applying very successful and fast expanding React framework. Because of this advancement entire app development companies is transferred and with this new Technology, the entire Mobile App development industry is converting and handling speed and performance.
Fusion Informatics is a best React Native Apps Development Company Bangalore develop applications with react native that operate on Android, iOS, Windows, and another identified devices allowing Reactjs. We proceed to an impressive standard acceptable Native mobile app with React Native. We don't neglect the ideas of your own concept to develop an app and we have the immense experience to develop the ideas of our clients even though you are a startup, medium or large enterprise.
Our specialties in React Native App Development Services
We have amazing expert brains for dedicated work to create excellent output.
Our team of Native application Development Company has an innovative team to create a smart app with dynamic features to the target audience.
Our Dedicated software developers deliver the project On-time
We know it, as our efficiency to meet your expectations within budget controls.
Technical help opens all the time to support our clients at every level.
We every time maintain the industry standards experience to deliver the high-quality react native applications
Why Fusion Informatics for React Native Mobile Application Development?
We can develop cross-platform apps for IOS and Android including performance and Speed with the support of React Native Development Company.
React Native is a JavaScript structure includes rich mobile friendly from statement elements.
It framework benefits our developers to build an react app on less time
React Native produces deep UI Components
Bloomberg, AirBnB, Gyroscope, and Myntra depended on native apps
Apps developed with react-native are the ultra-speed as a native app and loads very fast.
Reduce time to develop an applications Cross-Platform app structure.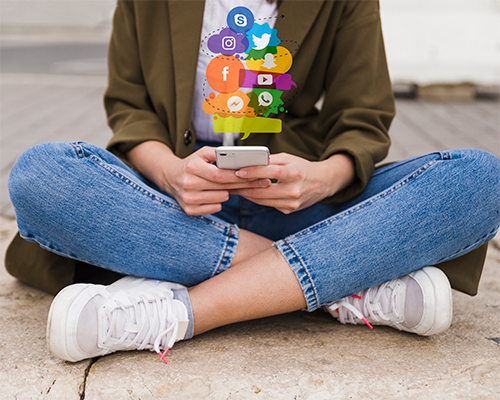 Hire Our Best React Native Development Company in Bangalore, India
When it client address generating continuous mobile app solutions, Fusion Informatics has proved its position as prime among the react native app development companies in Bangalore and the developed of more standard applications for our clients. Our connections with firms like Google, Apple, and Samsung, make us powerful in being qualified to implement new generation services unique in developing and plan. As we are the quality mark award-winning company, we provided 1000+apps and served different 34+ Industries.
We understand that our expertise to improve development thought implemented technology to set-up in the cutting-edge solutions. Our company is regularly on the view to build loyalty with customers and to maintain the longtime relation towards growth and active ways of improving services for our clients. We are expanded our services to Bangalore, Ahmedabad, Mumbai and Delhi.
As we are the top notch react native app development company in Bangalore was formed to create solutions for emerging technologies and Fusion Informatics was established 2000 and spreading to provide services globally, Our company main aim to promote technology choosing among companies. We continue this profession with a constant process that concentrates on knowing developing technologies, planning them to critical business queries, analyzing the process to technology development and most essentially, assuring maximum ROI's are achieved through solutions applying.
We attempt to promote business benefit by implementing techniques between technical skills and a business's vital spirit. Our purpose-driven strategy has made us the 'leader' tag for over 200+ customers all over the cites in India, Bangalore, Mumbai, and Delhi.
Why Choose Us!
24/7 customer support
100% Satisfaction about services
Top-class Quality Assured Services
19+ years of Experience in the Developing apps