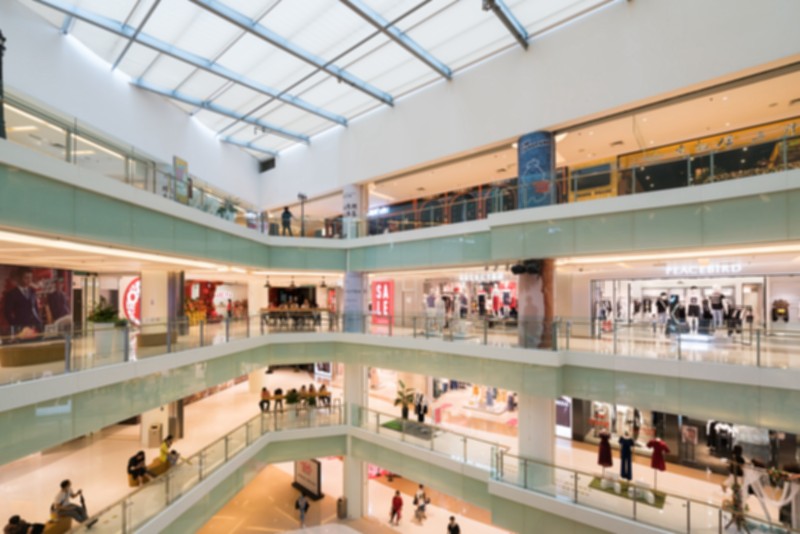 The retail sector features as one of the most dynamic and thriving sectors in the Indian economy. Digital technology is empowering retail to grow in stages which accounts for more than 10% of India's GDP. Digital Transformation is changing the landscape of the retail industry in India like never before. The industry is adopting digital tools and technologies to stay abreast of the consumers' demand irrespective of the b2b or b2c business segment. Integrating physical with digital experiences, e-commerce, on-demand grocery apps like Bigbasket or Grofers, online retailing, etc. are redefining retail spaces to a large extent. All about digital transformation adoption in modern retail which is moving faster beyond the usual hubs. Digital adoption is indeed playing a big role in shaping the retail sector moving to tier-II and tier-III cities, as well. As per IBEF (India Brand Equity Foundation)report, the Indian e-commerce industry is going to become the world's second-biggest e-commerce market by the year 2034 and will overtake the US e-commerce industry.
Digital Transformation Adoption
Digital Transformation in retail means using digital technology, implementing a new business model conducive to business type (b2b or b2c) at the best affordable cost, that leads to the improvement of existing processes, and increasing revenue streams for the same. At the process level, digital transformation adoption in retail means doing a job with zero effort and zero-skill as well as zero-learning curve! Because it entails the adoption of the right digital tools and technologies to kickstart the process in all departments. Thus, digital transformation means transformation in all the departments.
The three major elements of the retail operating and business model where the digital transformation impacts are:
Strategy – It means segmentation, positioning of products, operation formats, business models that talk about pricing, location, assortment, size, etc.
Front end elements– customer-related ones like store layout, promotion, merchandising, customer-centric loyalty programs, marketing, communications, POS solutions, pricing, and so on.
Back end elements – These elements include supply chain, digital procurement, logistics & warehousing, vendor management, mix & planning of assortments, finance automation, people.
Let's gather significant detail on the adoption scenario of digital transformation in retail in India.
1. Shift from Legacy Model to Digital App
The legacy model of Indian retail would comprise the traditional mode of functioning in all the departments. People have to travel a long distance, spending tremendous time standing in an unending queue for placing orders, payments, etc. For instance, the entire supply chain (manufacturers, wholesalers, dealers, distributors, retailers) faces myriad challenges at respective levels. However, by adopting digital transformation, Indian retail is slowly bringing them into the digital mode. Digital apps in all the streams, customized digital solutions catering to departments, e-commerce, online order platforms, Cloud system, etc. are defining the retail sector in the country. The retail sector is opting for varied web and mobile-based applications, solutions, and varied digital integration within departments thereby facilitating the seamless experience for the stakeholders as a whole.
2. Digital Marketing
Digital marketing is an integrated online marketing model that retail companies, irrespective of types,b2b and b2c, all leveraging their immense capabilities to achieve business goals. Digital Transformation adoption particularly deploys these technologies to tap niche markets as well as segmenting as per demographic details. Thus, digital marketing is an online, digital tool, which aims at getting leads, engaging customers, building brand –loyalty. The adoption varies from channels like website development, application(App)development, Google Adwords, social media marketing, mobile marketing, or SMS marketing, etc.
For instance, the Customer Analytics tool. Take the example of a leading Indian fashion retailer, Shopper's Stop. The retail company started adopting digital transformation in 2017 delivering a seamless experience to both offline and online customers. Just that it collaborated with some digital marketing company who guided the step-by-step process of digital transformation adopting mandatory tools like AI-powered Predictive Analytics. This led to implementing the CMX capabilities (Connected Mobile Experience), throughout its 80 retail stores in India. Thus, this sort of tool gives a single view of the dashboard that displays the insights of connected customers in-store, their buying behavior, in-store tracking, online-tracking (if buying online), and interprets customers' data providing valuable insights and predicting future trends. Thus, Customer Analytics is redefining the retail space across the country.
3. Digital Operations
Optimization of  Supply-Chain Management is another facet of digital transformation. Retail stores in India are adopting digital transformation where the digital capabilities of the IoT technology have unparalleled usage. The IoT technology along with  GPS sensors, RFI,  can help a retailer retrieve accurate data, for example, specific data about temperatures under which certain items are being stored, transit timings, etc. These data ultimately help in improving transportation quality, and one can act on time to check if certain products need temperature variations, adjusting high or low, as per requirement at that moment thus averting any sort of losses. Moreover, accuracy is very important when managing inventory in a retail store. Proper inventory management can only increase efficiency in a retail company. Digital Transformation is facilitating the adoption of Blockchain in inventory in the retail space in India. The digital technology, Blockchain, can automate the whole process of inventory management, accurately automating the process of product shortage and product surplus based on real-time consumer demand. This automation saves huge investment in managing costs smartly.
4. Payments
Digital Payment services are playing a significant role in the Indian retail sector. Cash payment is not any more popular now for inherent challenges involved. Retail digital transformation adoption in India relies a lot on the online payment system. People in India are doing shopping, businesses across the retail segment over their mobile phones, most of the time. Retailer- e-commerce sites, or retail online stores, are allowing online payment services to end-users and customers thereby increasing the shopping, momentum, conversion rates on sites. GooglePay, PayPal, Apple digital wallet, PhonePe, are a few examples of the popular digital wallets and payment modes in retail in India.
5. Customer Care
Customers are the core of retail business anywhere. In India, addressing day-to-day problems faced by customers in varied areas, for products, for services, etc., the legacy model is existing in the form of call centers. But, by adopting digital transformation in their customer care department, retail in India can redress many challenges using digital methodologies. Applying digital transformations to the customer experience, retail companies can address, can empathize, as well as can minutely understand almost all the varied touchpoints of their customers. Digital transformation allows data interpretation and can show the way improvements can be done. Retail companies have to emphasize customers' data and find out their preferences, patterns, behavior, etc. This also facilitates forming a model specific to provide a holistic customer experience. All sorts of customer data provide valuable insights on them, leading to determine areas to invest yielding significant ROI.
6. Business Models
The retail sector in India is widely adopting this facet of digital transformation which is rather no-capital-intensive physical store. Many retailers just do not need to have their websites, because they can sell their products on third-party sites like Amazon, Shopify, Woocommerce, etc. Thus, these retailers can leverage their host site's logistics, pools of shoppers, inventory, payment services as well as, the analytics about customer data. As per an estimate, in India, e-commerce is growing faster than brick-and-mortar retail outlets, paving the way for digital retail to boost its share of trade from the current 5 % to 15 % approx. by the year 2025.
Challenges
In the retail sector in India, a common challenge is an extensive lack of getting an accurate customer insight for the business. Most often, this data is entangled, trapped inside the organizational silos of marketing, sales, finance, customer service departments. This prevents from providing holistic views and insights of the customers. Moreover, retail businesses see customer experience merely for customer acquisition and customer service. They miss out on the broader parameters that can catapult businesses to a  higher level. Another significant challenge that is restraining their growth is the reluctance to invest. For any business returns, substantial capital investment is needed from time to time. And it is a worldwide fact how digital transformation is catapulting retail businesses across the globe.
Conclusion
The Indian retail industry has awakened now and widely adopting digital transformation, however, in phases. Even the neighborhood Kirana stores, small retail stores amounting to small businesses across the country, are slowly but steadily empowering employees, customers, adapting to the current change. No doubt, digital transformation is truly about getting the best ROI and promising a bright future growth in the sector.
To understand more about the retail industry challenges and trends that are shaping digital transformation, visit our exclusive site pages.