Fusion Informatics is a leading iOS & Android mobile app Development Company in Dubai creates customer engaging, useful and automatic feature developing an app for mobile devices. Our iOS developers and Android developers build excellent mobile solutions for all industries like healthcare, entertainment, real-estate etc.
Dubai, UAE is one of the fast developing city of innovative technologies. The majority of businesses are implementing advanced technologies received in a smart way and had converted many companies to achieve success in competition. The demands for mobile app development companies in Dubai is more and providing mobility services for Android and iOS platforms.
Our team of highly qualified Android app developer in Dubai leverage the advanced technology and creates the opportunities in all development platforms for business to increase Productivity and ROI.
Fusion Informatics is a leading mobile app development company in Dubai, Abu Dhabi, and Sharjah, which directs on developing mobile apps for Android and iOS devices. We focus on creating powerful business standards and strategies that allow your business to reach more customers and create more productivity. Our Android app development companies and iOS app development companies provide customized mobile solutions for our customers to get an advantage with the growth of income. Our leading team has 17+ years of expertise in implementing result-oriented solutions. We maintain our quality standards to driven mobility solutions that not only perform our client's major demands but also supports us to create a long enduring idea with the consumer.
Android App Development Company in UAE, Abu Dhabi, Dubai
We understand most of the users are using Android devices for many reasons cost-effective, and easy experience. The peoples prefer to use Android apps for shopping, browsing news and social community and much more. The Android apps are offering a huge set of services for customers and increased demand for Top Android app development companies in Dubai. The main aim of Android apps became popular because of its vast Android user base.
We at Fusion Informatics stand in a prominent position among Best Android App Development Companies in UAE, Dubai and Abu Dhabi by providing our effective strategies that allow your business to connect with a huge market. Our app development company in Dubai has capable of developing Android apps aims to generate maximum ROI and sales with excellent marketing strategies. Because of our unique nature customer top-rated us in the list of top Android app development companies in Dubai
Why Android App Development for Business?
Recent Survey says 70% of users are using Android devices and helps business to attract customers and have a capability to increase sales and can reach maximum customers globally.
The Android app development company benefits a firm to rise, it's an opportunity to market. It also guarantees the profit in a short span of period.
Our Android app development companies have the capacity to develop Android app in cost-efficient. It can decrease the development expenses and also allow reasonable apps for Android customers, driving to an advanced ROI
We are leading Android app development company Dubai has maximum inventive Android app developers in Dubai. Our company applies advanced techniques to implement the best service and maintenance. We are constantly concentrating on the consumers. We expand your concepts into the Android application which in aid will advance your marketing to the adjacent level.
iPhone or iOS App Development Companies in UAE, Abu Dhabi, Dubai
Fusion Informatics is one of the best iOS app development company in Dubai. We create fabulous iPhone apps to allow your business to entirely engage with their customers. Our huge expertise in producing the best class mobile apps encourages us to place in top mobile app development companies in Dubai, that you will perform all your marketing intentions with our best iOS or iPhone app development company services.
Our best mobile apps development company having quantities of knowledge in custom iPhone app development would benefit you to develop your wealth by dragging customers through iPhone applications. We apply a result-oriented design which available to serve for every time for users to employ their feeling to obtain your services or goods. Moreover, users spend their average time on iPhone apps to buy products or services, it is a great tactic to satisfy them within an iPhone app which could increase your possibilities of progress. iPhone is normally simple, adaptable and capable and thus our custom app development company in Dubai brings new success to your business.
A well designed iPhone app brings positive results for any business that transform entire operational services by creating the broad potential of custom iPhone app development in a unique way. We as an expert custom iPhone app developer in Dubai would encourage you to improve your customer support and complete your intentions through our best iPhone app development services and solutions. Because of our unique nature, customer top-rated us in the list of top iPhone app development companies in Dubai.
Hire Our Best Mobile Apps Development Company in Dubai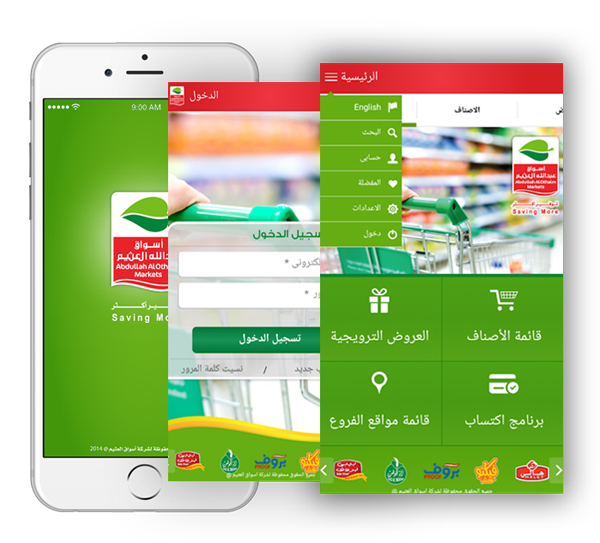 Qualified Mobil App Developers
Our company holds the crew of dedicated developers holds the experienced in different domain fields have capabilities to develop all types of mobile app development company services for iOS, and Android platforms
Award Winning Mobile app development
We help startups, small firms and large companies develop complete, deep, and result-driven solutions and won the award for developing innovative mobile apps for all enterprises. We present a daily opinion that specifies discoveries, opportunities, and expenses.
Global App Development Services
We provide Android app development services and iPhone app development services in almost more than in 10 countries containing the US and UAE releases the accesses by helping new business in creating opportunities with our customized solutions
Mobile App Development Expertise
We delivered more than 1500+ mobile apps for our potential clients that have created extra income and rendered maximum ROI by implementing advanced technologies addressing their business objectives and marketing demands.
We produce mobile app design specs and terms with perfect planning based on market users are expecting for enhancement of user experience that holds the precise extent of the work, connected provinces, theories, and technical support and accessories.
Increase Your Incomes With Our Expert iPhone and Android Mobile Apps!
Reach us at sales@fusioninformatics.com. If you are looking for a reliable iPhone and Android Mobile app development company in UAE, Abu Dhabi, Sharjah, Dubai.