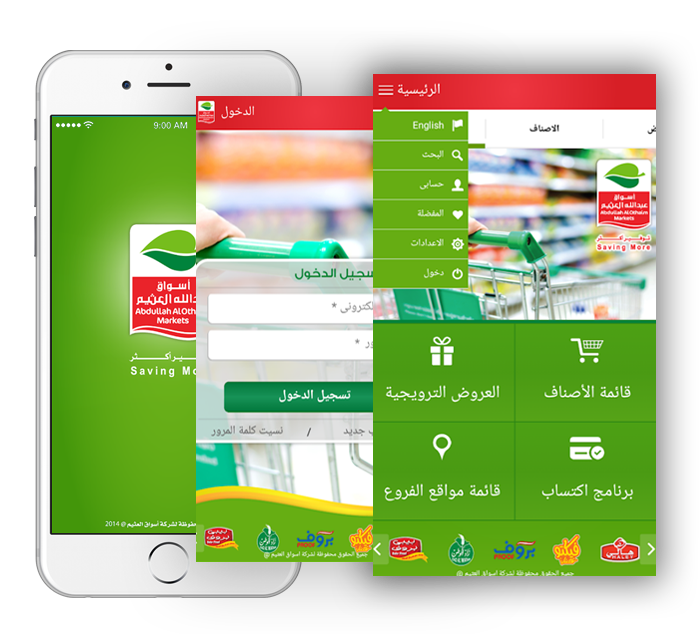 About Company
Abdullah Al Othaim Markets Company is one of the largest company in the Kingdom and It was ranked on position no 51 among the top hundred companies in Saudi for year of 2012 and holds more than 100 branches in the kingdom within hypermarket and supermarket and corner, and is identified by solid general consumer, wherever earned throughout the year 2012, higher than 3.5 million buyers, and businesses volume more than 3.5 billion riyals.
And operating as part of a plan created to build the foundation of its branches to include all areas of the Kingdom and to allow them to present unique support to clients on a wide globally expanding to serve, as completely as presenting all the requirements and orders to be available to everyone.
Business Client Requirements
Markets operate Abdullah Othaim As per arrangement proposed at a stable improvement in first branches to reach and spread the most regions of the kingdom and ready to help available to all, and they want to maintain the high position and the right amount by what appears from user products change, so strong markets. Othaim planned to increase roots of widespread products and high-class quality with Reasonable prices, competing for delicate, health benefits and opportunities creating to all parts of public and is based on providing advantage to the buyer, and also client want develop on othaim that was not only used for purchase but to design for to earn loyalty points and redeem.

They are planning to spread Othaim brand of symbols can open offices business with the brand name and offices of global business trade off throughout the system concerned with kinds of stores and customer live in position to implement choices to the customer at competing rates and high-quality Selling schedules. Also, Company required spreading the services and products throughout the world to enhance customers, productivity and attracting new customers. And Focusing on location-based services to push notifications in which allow users to use offers based on the location.
Benefits Delivered
Fusion Informatics developed the official app of "Othaim Markets" to deliver extra with it and identify more about it. With the help of the app, the customer can browse all Markets products and can check the stock available through its catalog which is classified into various divisions for user comfort, Categories add purely, child needs, grocery, fitness beauty, hospital care, and electronics, In which a user can locate and identify the goods required including its value and can determine preferred products. And included push notification to remind the promotions and festivals same features included for corners, hyper and supermarkets promotions, where customer will feel the inside mobile as a real store.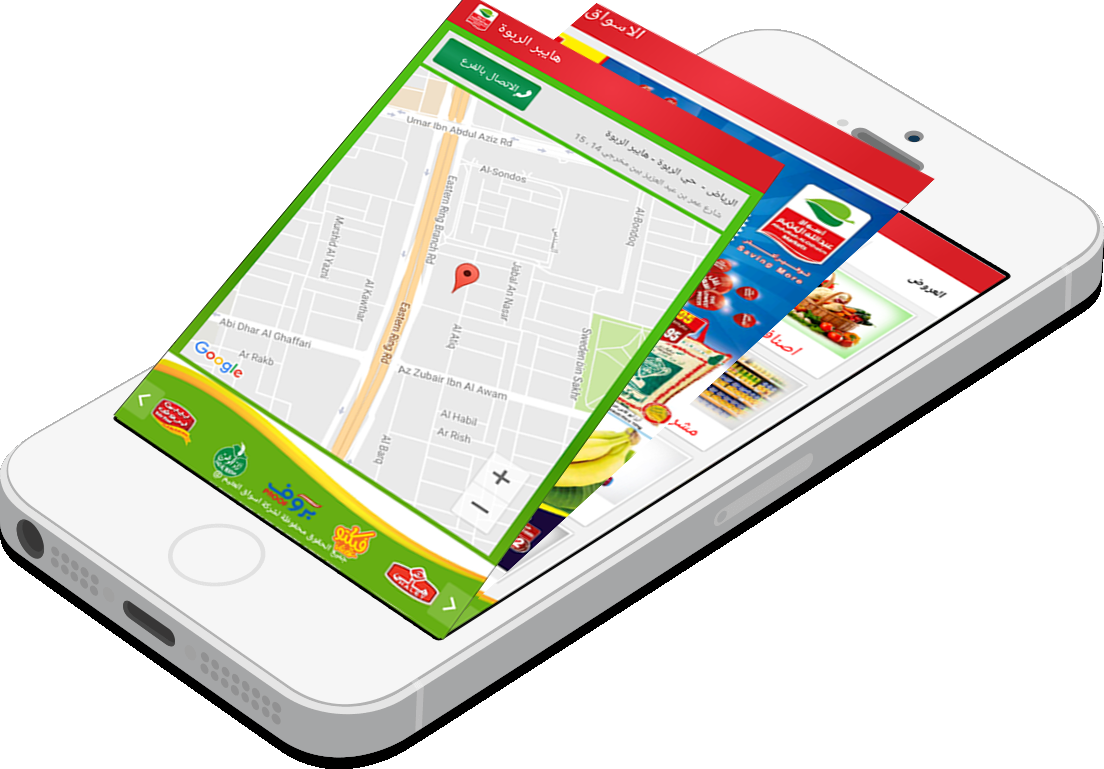 App Features
The app was built to make User purchasing experience easier and effective.
Allowing users for Iktissab card, the user can gain extra balance in cards for every time from Othaim markets.
Enabling users to know special offers and promotions by push notification.
a user can check the card details within the profile include identity data and personal data and buying history.
Convenient Option to locate all the nearby branches of all other Markets on the map feature.
For user comfort, the app supports two languages, Arabic and English.
Reliable and safe cash advantages including Payment on physically, online cash and wallet pay.