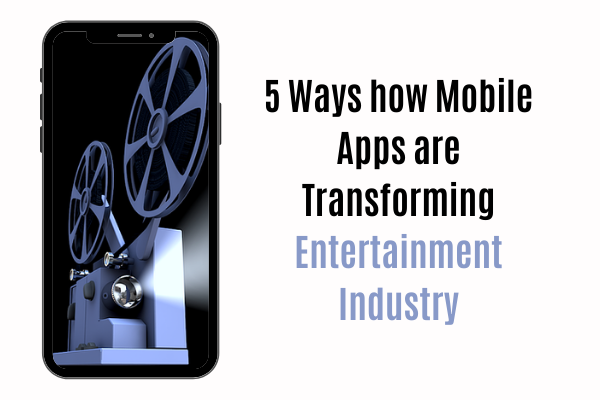 Imagine enjoying fun on your terms, having entertainment on the go. Seems like a great thing to do with the rising technology around us. Games, Movies, theatre, Dance, Television etc. are parts of the huge entertainment industry. This era of digitalization and technology has brought drastic changes in these domains. Mobile Applications particularly have helped in transforming various creative business models and thus has helped entertainment providers reach more clients.
With the current situations around the world, people in this industry are also forced to adopt digital solutions. Live performances and selling more merchandise has led to more engagements and thus creating additional revenue flows. Currently, AR and VR have gained popularity in the application market and these apps are mostly driven by flexibility and mobility offered by various technologies. According to Statista, there were 4.57 Billion active internet users and 3.9 Billion smartphone users at the end of 2019. These numbers are increasing day by day and thus contribute to the fact that these users do spend some free time on their smartphones looking for entertainment, when they are not working.
People prefer this entertainment to be available whenever they take a break. They expect to resume where they left and take their time off from the hectic and busy lives. Here are 5 ways how these mobile applications are transforming the Entertainment Industry.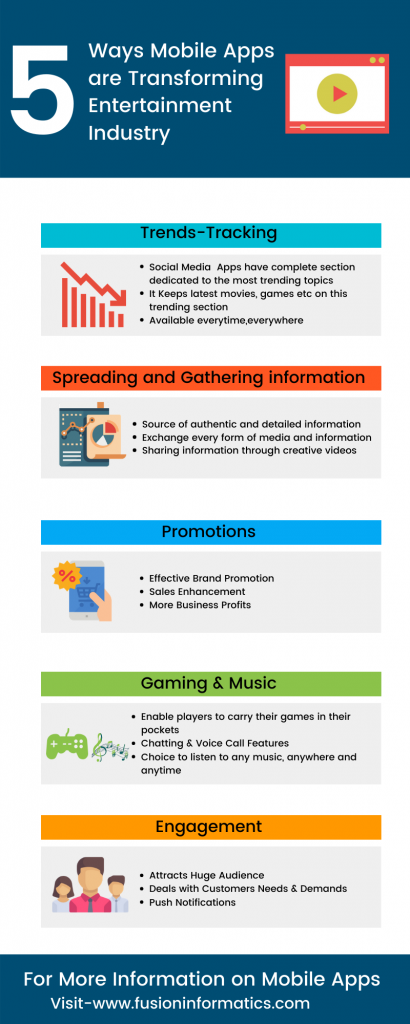 The bottom line is that the Entertainment Industry will evolve with the technological revolution. This is just the beginning where these tools are helping various artists, talent management agencies and different media distributors. With the rise of technology and internet speed, the importance of digital experience seems to have a golden future where developers will have ever increasing opportunities to develop more attractive and user-friendly apps.

Read here how we helped one of our clients for a similar Application.