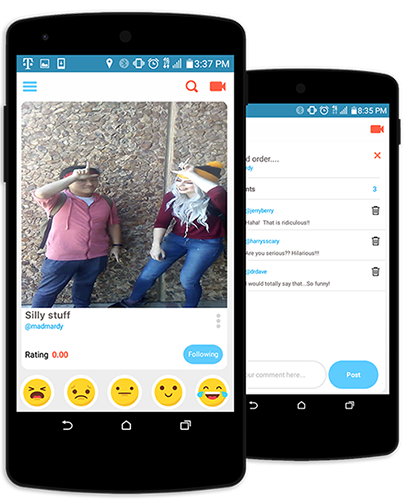 About Tough Crowd - Video Comedy App
The Tough crowd is a comedy app developed to upload and watch funny videos. This organization of individuals aims to advance an innovative platform that can present users with a new level of comedy experience and make them collaborate to rate and win a prize. Tough Crowd holding the best funny video collection of more than 10,000 videos from different locations and channels. The application collects the funniest videos daily. The application is providing the option to download and even user can upload the videos, chance to win cash prizes.
The peoples in the world can upload any videos experienced from their smartphones and make their friends laugh. They offer features for peoples to share that funny video with their groups. The company will distribute cash prizes for the highest rated videos and other categories. On Tough Crowd, you can build your own profile and can watch friends' videos.
About Fusion Informatics
Fusion Informatics is one of the largest organizations operated globally and providing services as per clients' requirements. We build many mobile apps for both Android and iOS platforms. The customer from Tough Crowd consulted Fusion Informatics in the view of developing a mobile app to upload funny videos and converting users to engage in the completion to distribute prizes for them.
They have an idea to implement the mobile app that helps the audience, friends; public and family can watch the available videos in the mobile app and can rate for it. They also needed to add new videos regularly to hold the operating activity. The overall aim of the mobile app was to create a platform where people can watch any comedy video and can upload to win prizes for top-rated videos.
After better understanding of customer objectives, Fusion Informatics developed a high-class mobile app that is outstanding in user experience that can operate seamlessly on Android and iOS platforms.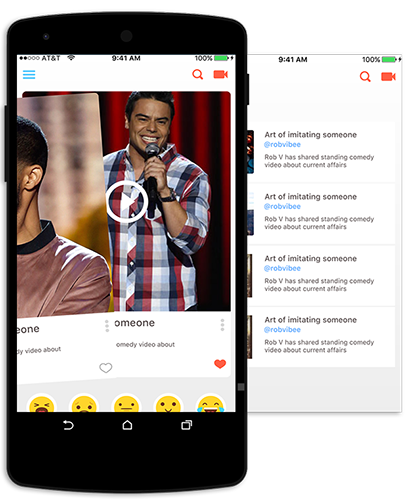 Application Features
User Registration
Profile Creation
History of Wins and losses
Competition board
Professional Video Editor Tool.
Fast, Free Downloads and Save
Sync Mode
Social Sharing
Profile Follow and Tagging
Rich UX/UI