Most of the users are using Android devices in Nigeria; this influenced many business peoples to drive Android users into their business and willing to develop an Android app. It helps to create more opportunities for business, creates a platform to interact with a customer by receiving valuable feedbacks and complains. Today's customers are always active in smartphones; they expect to make orders and shopping from their convenient place of living.
In fact, if you notice there will be almost all the business are adopted mobile apps to provide better services, apps like Zomato and apps like Flipkart implementing the latest strategies such as promotions, coupons, and discounts to attract the customer With the help of the Android platform, the business is possible to reach more customers. To develop the best Android app, it needs expertise and proficiency in the field of the Android.
Best Android App Development Company in Nigeria
Developing an Android app is the critical portion for app developers, where it needs lots of dedication and analysis to present custom needs in the app development process. Fusion informatics is one of the leading Android app development companies in Lagos, Nigeria, have developed Android apps for various domains. Our company provides the best Android apps for start-ups, medium and large size companies that can operate in various industries. We hold proficient and app experts will able to provide solutions for complex projects.

We specialize in providing custom solutions for android app development solutions. As we are one of the top Android apps development companies in Lagos, Nigeria, we are professionals in identifying our clients' demands. We do not compromise developing quality android apps and successfully applying the latest tools and technologies, which in the shot, help us in emerging result-oriented income generating mobile solutions. Hire our Top and Best Android App Development Companies in Nigeria to make your business powerful with our mobile apps.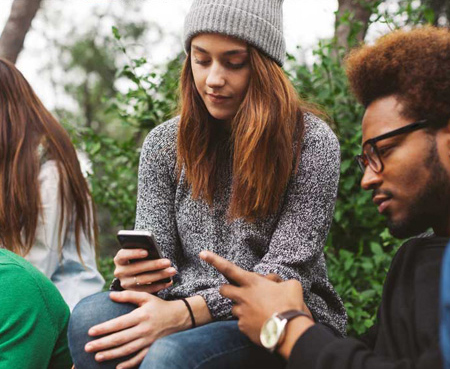 Advantages of hiring Fusion Informatics for Android app development
Android app development cost is cost effective compared to another OS platform. We develop an innovative Android app for your business that increases sales and reduces the risks.
We offer a seamless Android application that is greater in availability and easily accessible on user's smartphones without any errors.
Our expert is well- known about Android apps that will allow your business to operate with simple navigation without any problems.
We develop complete Android app development process from origin to promotion in the app store
Android app is the best platform and easy to integrate within your business needs, it enables a background process to customize the platform.
We keep on customer supporting and continuous maintenance for long term up to business growth
We hold a team of experts that have the capacity to build the design with smooth features and seamless mobile apps as your customer demands
Reach us at sales@fusioninformatics.com. If you are looking for reliable Android app development companies in Lagos, Nigeria, Abuja, Ikeja, Calabar, Abeokuta