Ripple is a performance evaluation application that helps organizations' and researchers to keep a track of health and well-being performance of their clients and staff. The app enables organizations to stay on the top of their cases and most importantly find valuable insights through reports.


For organizations and researchers, evaluating and assessing health and well-being of clients, keeping their track record, maintaining contact with other professionals, and understanding client's immediate needs; all takes incredible amount of time, energy and resources.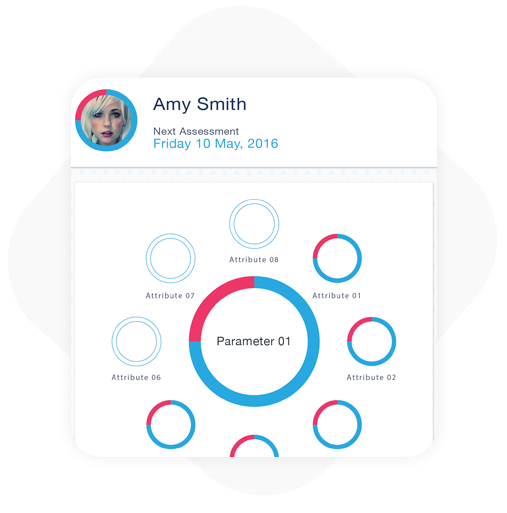 We successfully designed an application that keeps a track of client's and staff's health and well being. It allows the end-user to evaluate the report on eight different evaluative parameters and sixty four variables. Ripple is a great app to keep individual case notes until they are saved to client's electronic file. The app provides graphical reports that show how a client's well-being and performance has changed over time.
Positive customer feedback
Client connections increment
Health and well-being are very subjective in nature. Designing an app where reports are based upon 8 evaluative parameters and 64 variables, making sure that the reports generated are simple to understand and highlight valuable insights was a big challenge. While designing this application, we also took care that the complex app structure does not hamper its end user experience
APP SCREENSHOTS
See how our app is designed in beauty and simplicity.