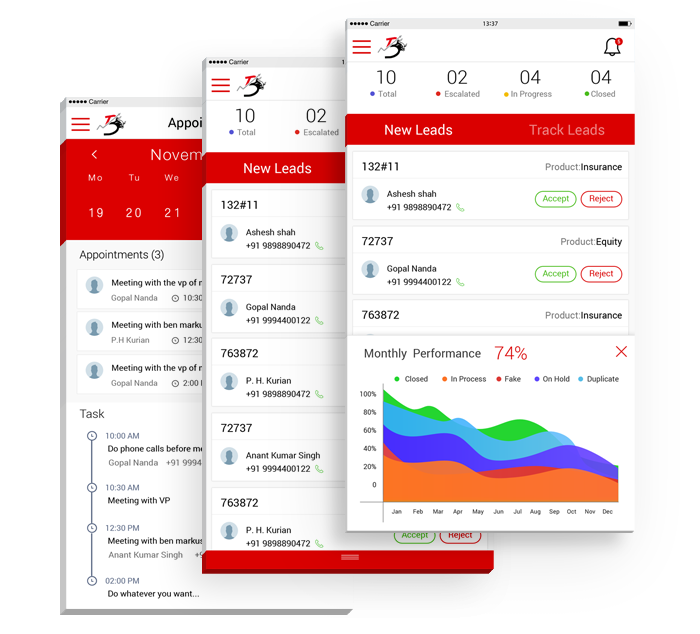 Increasing Productivity of Employees
We designed an application to help the sales department function smoothly. With ever-changing leads the members of sales team get confused while following leads, but with Tradebull everything works perfect between the leader and the team....
Problem
When in sales department one needs to follow different leads according to the respective product and area one is assigned, things become very confusing. With different leads and too much work it gets difficult for a team leader to manage and make things get done properly.
Challenges
To make sure that field executives are more productive.
Should not miss any meeting and followup.
Tracking the sales force and their attendace and performance.
Improve client servicing and clientle base.
Solution
Using system the tele caller can feed the lead and schedule meetings with the other members. The HR person can review daily attendance through this app and can evaluate the productivity on different level. Team Leader and Top Management can control all the sales, performance, lead related activities and their payroll as well.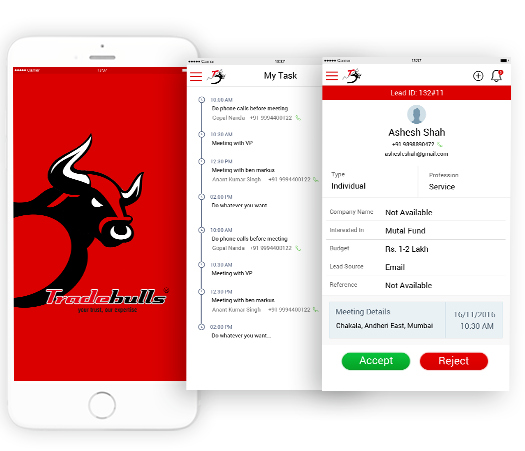 Features
Application is user friendly.
It helps the top level executives understand performance of every individuals.
Helps making accurate reports.
Helps to forescast business pipeline.
Tracking meeting followups