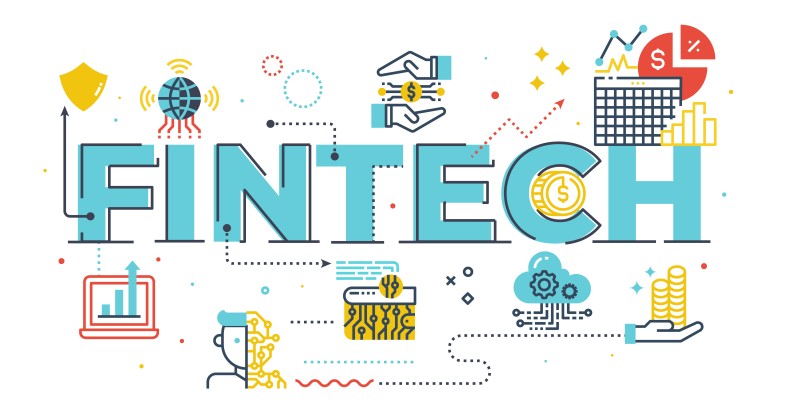 If you are a small-business owner in India, you understand the importance of massive support that Fintech is giving you more than anyone else! Fintechs provide companies, irrespective of small, medium, or big, with all those services that a typical financial service provider cannot, such as digital lending, instant seed capital, apt financial advice, digital financial solutions, digital transactions, etc. Fintech is all about innovation, as well as huge transformation in financial services. The industry owes greater chunks of all these transformed aspects to the one and only 'digital transformation' in the financial sector. Why Fintech is leading in India for digital transformation? Why not other industries are equally adopting it? Because of the dire urgency, financial services encompass all the other industries while it is not vice versa. You can say, necessity is not only now the mother of invention, but also the mother of adoption. The conventional financial services industry wore a traditional outlook, but, the current pandemic has redefined its entire structure. It has powerfully accelerated a drastic shift by essentializing a massive transition from the physical form to digital form. This has required the Fintech industry in India to rise above par by empowering businesses with digitalization drives. Worth mentioning, this drastic shift can be greatly attributed to consumer behaviors that are rapidly changing, emerging newer patterns dictated by cashless & contactless operations, and so on. Let's get into a deeper analysis of the fact why Fintech in India is leading for digital transformation :
Fintech Digitalized Landscape
In India, the Fintech industry is divided into four major categories,i.e., Payments, Wealthtech, Insuretech, and Lending segments. With the outbreak of COVID-19, the fintech sector has come out as the most significant lending and transaction platform, reshaping the traditional model of banking services and customer's end-to-end journey. Not only the banking sector but all other segments that the Fintech industry in India covers under its wing. Fintech or Financial Technology allows digitalization of the business operations, improvement in production capabilities,employee-efficiency as well as resource management, to name a few. It guarantees an enhanced customer experience, as the role of AI-ML predictive analytics is immense for retrieving behavioral insights thus allowing a better decision-making process and transparency in the system.No industries match this quantum of digital transformation other than Fintech is doing in India.
As per Adroit Market Research, the Global Fintech market is expected to hit a huge $460 billion by the year 2025. As per another published report prepared by BCG and FICCI, the Fintech industry in India will touch a huge 150-160 billion USD by the year 2025, as well. You can now estimate the development quotient of the Fintech industry in India if compared with the global estimate!
Fintech replaces Legacy Lending Models
If you are a Start-Up, SMB, or SME in India, you are now aware of the limitations of the legacy financial systems and how Fintech is proving to be a cost-effective model for you! For example, traditional lending models. They are so inefficient as they are not scalable, and, would rather pose a barrier for you to access finance. Contrarily, the Fintech model allows you to cut down on your costs due to the lean operating model. And, Fintech is just accelerating the pace of digital transformation making operations smooth, seamless, paperless, automated in the ecosystem. However, anywhere in the world including India, transitioning from a legacy system to a digital ecosystem is not a walk in the park. For example, instead of going for a cloud-based lending mechanism, think of an alternative. Building an API architecture to seamlessly integrate with legacy systems, and then provide some sustainable, scalable digital model to facilitate an optimized lending solution. This would be an apt idea. So this amounts to one of the big reasons why Fintech is leading in India for digital transformation across industries.
Digital Fintech Platform for Varied Channels
As described earlier, the present COVID crisis has only triggered the growth of Fintech solutions in India. There's a greater rise in the adoption of the digital platform during the pandemic; there's been a spike in the demand for digital payment platforms, digital wallets, credit cards, etc. In short, the pandemic has revolutionized the pattern of digital payments in India. People are alert for their lives, preferring financial transactions contactless and online mode. So, if you are SMEs or StartUps, going for leveraging the massive scope of Fintech Solutions can fetch you greater returns, like, digital lending, is an easy way to avail of loans.No hassle, No tension.
Data Analytics for Operational Efficiency
Fintech Industry in India is faster than other industries for digital transformation because people need money, and loans for business and personal needs, too. And, these people hail from just any industry. The present platforms for digital lending are equipped with innovative digital tools and features, viz. Video-based KYC & personal identity, Social security basis for KYC, all these can be utilized by the account aggregators who can quickly access required customer data and get their consent as well. Not only this, Predictive analytics, data analytics help understand customer portfolio thus enabling loan processing an efficient task. Fintech in collaboration with Big Data Analytics can get useful insights into prospective customer's credit history. Their preferences are also extracted out of the analytics and fraud detection becomes easy.
The Final Take
The fact that Fintech Industry in India is leading for digital transformation, we can also notice how other industries are also following a similar trajectory. For instance, the healthcare industry is adopting digital transformation introducing telemedicine, remote patient monitoring. Moreover, in some way or the other, every industry is adopting digital mode wherever possible. With the rise of consumer awareness, many SMEs and businesses are looking for adopting Fintech Solutions to accelerate their financial operations, and digital transformation is the straight way to that goal. Fintech has opened up an easy and transparent digital ecosystem through user-friendly applications and solutions.No doubt, digital transformation in the finance sector is very crucial to thriving in this competitive world. This makes Fintech the most charming Industry for digital transformation in India.
Whether you are a Startup, SMB, or Financial Institution looking to tap and scale into digital transformation, Connect to our experts and get started!