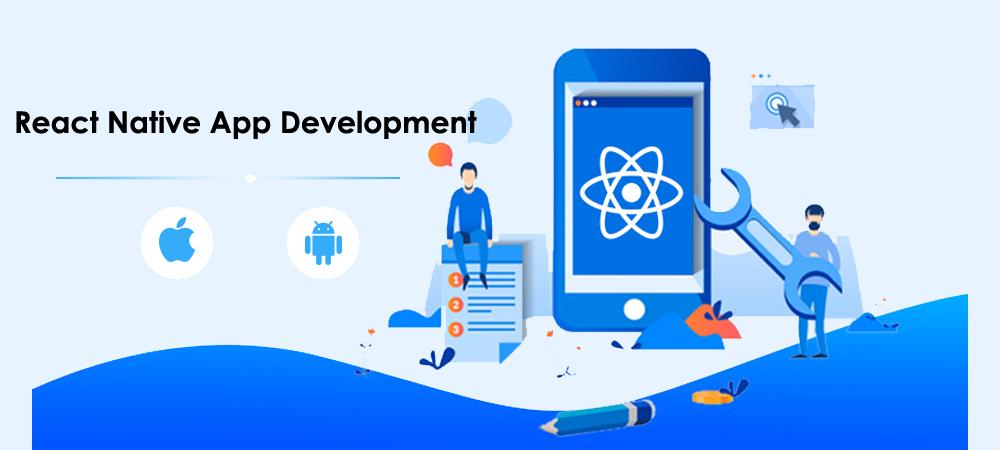 React is an open source JavaScript library, which has created by Facebook to build user interfaces. By using React for web development, developers can easily manage website content and data. React Native is the best mobile app development framework and is trusted by big companies and beginners. There are a number of Top React Native App Development Companies present all over the world for application development services.
These days' mobile phones are half the soul of every individual and this is an undeniable fact. As mobile usage is increasing every day, applications in the Android and iOS platform apps stores are increasing. The application has a good time now and if companies use this application effectively, they will be able to bring their business even close to their target audience. We chose here Top 5 Best React Native App Development Companies all over globe.
This application supports iOS and Android platforms. React Native supported by Facebook and React Native also has a large community support. The native apps combine for native and hybrid applications. Some leading React Native App Development Company helps you create real mobile applications based on JavaScript only. No wonder, from Facebook to Wal-Mart to Skype, Sound Cloud, Instagram and hundreds of others prefer React Native.
In this article, we will discuss the List of Top 10 React Native App Development Companies in 2019, 2020 where you can make better decisions in choosing the best company for your business needs.
Why Does React Native Apps Are Important for Your Business?
Build cross-platform applications for both the iOS and Android with speed and efficiency with the help of React Native App Development Company. React Native is a Javascript framework that compiles a rich mobile UI from the declarative component. Know why our experienced top Developers gave preference to React Native.
React Native has a rich UI Component
Giants like Instagram, Facebook and Walmart depend on React Native
Applications developed with native reactions are the same speed as native applications
Cross-Platform application framework
With "Hot Reload" you can run new code while maintaining the status of your application.
Consume Less time to develop applications
Therefore, whichever company you use from the list, I can assure you that you will get high-quality services and solutions, because all of these React Native App Development Companies are very experienced in their fields. In addition, these companies have gained a good reputation in the market.
In this blog post, let us take a quick look at the React Native firms and stick with me to get your next cross platform application with the same features as in the Native application.
Here is List of Top 10 React Native App development companies
The following is an overview of the Top React Native Apps Development Companies that will make the most interesting applications in no time. Contact one of these experts to launch your business application long before your competition. We also consider other ranking factors such as company size, revenue, industry experience and core services provided.
I have narrowed these companies to the following parameters:
Values ​​from Couplings and Goodfirms
Existing portfolio and company work history
Balance of value for money and the quality of the mobile application solutions offered
Google Search Analysis
Contact the company's client to verify the level of customer satisfaction
Development Costs Vs. quality React Native Apps Development Services offered
We have reviewed major B2B sites such as giants like Clutch, GoodFirms, AppFutura, analyzed the even the Quora community and discussed with a number of global clients. This list of the Leading React Native Application Development Companies is based on these sources.
If you are a beginner or SMB business and looking for the React Native Application Development Company then this article helps you make a better decision to choose the right React Native Development Agencies.
So, are you ready to explore the list?
Fusion Informatics

"Fusion Informatics" yes, as per our intense and in-depth research we understood that this is one of the most trusted and Top React Native Apps Development Company with expertise in the latest web app and mobile technology. Founded in 2000 and having over 18+ years of experience. This company utilizes the JavaScript framework, which consists of the most advanced features to provide leading react native mobile app development solutions for both Android and iOS.
At Fusion Informatics, projects are never held back or involved with complications, professionals continue to work and solve problems if made at any time in the shift they respect to provide the right product for their clients. You can Hire React Native Apps Developers who react from them for your application development project.
Being one of the top companies that focus on providing better quality services for customers and their extraordinary experience and knowledge about React Native Field put them on the Top 1 in the list.
Technostacks Infotech
Technostacks is one of the Best React Native App Development Company, which was founded in 2014. They have expanded their branches across major countries, and various parts of the world. The company has been involved in providing end-to-end IT solutions for diverse clients. The company has very experienced candidates who work for them and their React Native-building expert team has achieved so many milestones in various industries and markets.
Therefore, if you want to Hire React Native Developers, then you have landed in the right place. The team at Technostacks has a proven track record of delivering fast and out-of-the-box characteristics for products.
AppInventiv

AppInventiv can be considered as a third Best React Native Apps Development Company in 2019. The company always focuses on making every project a victory. Appinventiv is a company that always believes in teamwork and has genuine developers who react best for it.
Appinventiv is a service-based development company and provides quality services to clients. The company has worked on several features and they have a team that makes it an easy task for clients and also aims to provide service perfectly.
Vrinsoft Technology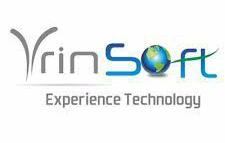 Vrinsoft Technology is a fourth leading React Native App Development Companies in 2019 and provides the best React Native Apps Development Solutions globally. There skilled react native developers delivering exceptional products throughout the world. They have a React Native Development team building exceptional mobile applications in various domains. Vrinsoft Technology has over 10 years of experience in this field and their technology never stops, they have worked for 790+ clients, 2100+ Projects, 120+ Employees. Therefore, when it comes to React Native application development then Vrinsoft Technology will be the best choice for you.
Metizsoft Solution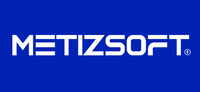 Metizsoft Solution can be ranked as a fifth React Native App Development Company, which builds mobile applications based on this framework for a variety of sectors like, logistics, health care, travel and so on. With 6+ years of experience and have served more than 500 clients worldwide and Metizsoft is a global software outsourcing company that focuses on web development and software that is qualitative, timely, and cost-effective.
The team of experts at Metizsoft said that React Native made application development for iOS and Android much faster by 30 percent. They have a strong process and very talented developers to meet all client needs.
Cron J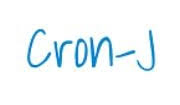 Cronj is a leading React Native Apps Development Company that has the top react native developers for iOS, the Hybrid mobile application. Hire the best-dedicated developers to develop react native based apps.
The company ensures that the creative ideas they think about turn into lasting web products and experiences. Companies have their own resource management tools that will help them in the procedure.
WebClues Infotech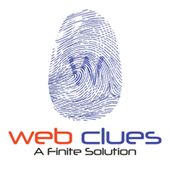 WebClues Infotech is a web and mobile application design and development company that provides effective and successful solutions. They are known for providing React Native Apps Development Services, cloud computing, web app design and mobile app development.
Since launching in 2014, WebClues Infotech has strived to be the optimal solution for your needs in terms of Website Development, Web Design, Web Hosting, Corporate Solutions, Android and iOS Technology.
Key Takeaways
If you are a businessperson for a novice company then your business will flourish then make use of these above top companies and decide the best one that provides the better React Native Apps Development Solutions. You can hire a React Native developer or a highly skilled and talented team for your organization from these companies that operate all over the world.
I have chosen these companies based on parameters such as:
Third Party Website
Customer Satisfaction Rating
Keyword Analysis
Glassdoor Rating
Company Portfolio/ Case Study
I believe this List of Top 10 React Native App Development Companies in India, California, Dubai ,Los Angeles, San Francisco, Kuwait, Saudi Arabia, Indianapolis, New York , Qatar, Houston Singapore, Toronto gave you valuable information that helped you to choose the best react native mobile app development company for your business.
Are you still confused which Company is right for you? It is a good time to eliminate confusion by sending us an email at sales@fusioninformatics.com and we provide you the best React Native Solutions and Services.