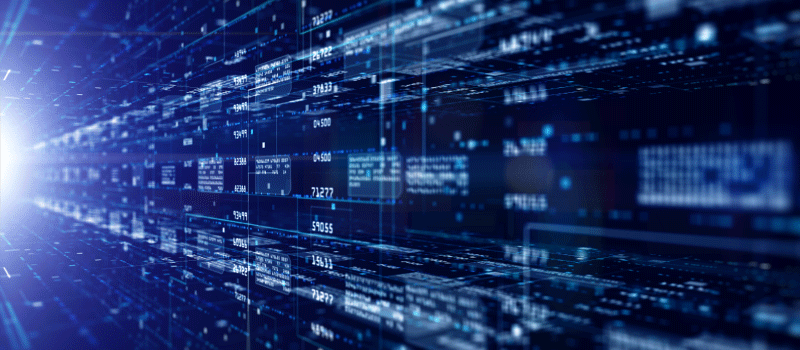 Is your company ready for digital transformation? What's your measurement score on the 'Digital Maturity' scale? Are you open to adopting the 'Bionic Approach'? Where do you stand now, and where do you want to go? Unmounting questions need an articulate answer! Digital transformation is not an overrated terminology for business leaders, for, the current pandemic crisis has only propelled its urgency quotient. Companies across industries are looking to enhance their data-driven decision-making skills, agility, and speed in the ecosystem. A BCG survey reports, 80% of over 5000 respondents (employees, managers)agreed that digital has had helped them to face the wrath of pandemic-triggered economic slowdown so far. Adopting a bionic approach involves the right blend of human capabilities and digital capabilities, and organizations that undergoing digital transformation apply those capabilities into all aspects of their business, thereby keeping the momentum going!
DX Building Blocks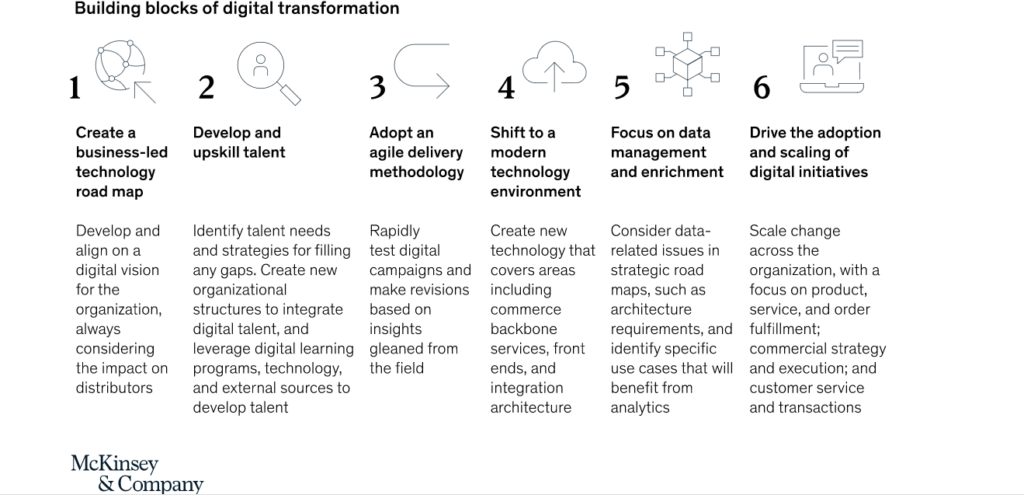 Why Digital Transformation
Successful digital transformations allow organizations to sustain success! The process they undergo makes them "bionic" that does not require to undergo digital transformation again in the future, as they have mastered by now the knack of continuous innovations. Digital technologies and various ways of working enhance productivity, customer experiences as well as create new growth opportunities and innovative business models. This is the essence of a successful digital transformation within a company in an industry.
Top Segments & DX
The Davos Agenda in the ongoing WEF (World Economic Forum) in Switzerland, unites global business leaders on the significance of digital transformation and how in the past 18 months it has transformed the world in many ways. Digital technologies have greatly contributed to society and business in a larger perspective – both, society and businesses continued to function even in lockdowns thanks to the massive capabilities of digital tools and technologies in the system. They are being forthright on creating new mindsets and strategies to ensure a safe, equitable digital transformation that can be achieved across industries. They have applauded how digital has increased the demand for e-commerce, online learning, work-from-home, and more to see in 2022 and after. How the rapid pace of digitalization and market infrastructure shifting from legacy markets to digitized ones are propelling DX in the ecosystem. Taking cues from the current Davos Agenda and other research platforms, let's explore specific sectors from varied industries and how they are faster in implementing digital transformation to boost growth.
1. Digital Supply Chain
The global pandemic has hugely impacted the entire supply chain sector across the logistics industry. The crisis has forced industry leaders to think for digital transformation in the ecosystem to stay ahead in the race. New strategies, business models, shifting focus towards navigating and responding to uncertainties like the pandemic crisis, using innovations in a more agile manner, is what driving the supply-chain sector to undergo digital transformation and adapt to the ensuing changes. As per Gartner, by the year 2024, 50% of the entire supply chain companies will invest in AI(Artificial Intelligence), Advanced Analytics-based applications/apps in their DX journey. Supply Chain digital transformation will allow companies to align with their strategies that will ensure smooth growth while mitigating risks and optimizing costs benefitting the entire sub-segment impacting the industry concerned. The IoT (Internet of Things)technology, Big data, along with AI-ML and analytics will lead the supply chain technology areas supporting end-to-end processes in 2022 and beyond.
2. Online Learning
Digital transformation in the e-learning segment is making domains like corporate learning, skill development, school/college education efficient and productive. Even before the pandemic struck, there was a huge demand for edtech tools. Web & mobile apps development, language apps, virtual tutoring, online learning software, digital learning mobile applications/apps, video conferencing tools, and AI-ML app-based e-learning tools & technologies will see a massive surge with time. As per the UN Sustainable Development Report 2021, edtech investments reached US$18.66 Bn in 2019 while the overall market for online education/learning is projected to reach US$350 Bn by 2025. Thus, the e-learning domain is propelling the DX process reaping benefits like customized learning, greater accessibility, use of nextgen technologies like AR/VR, AI-ML, Blockchain, etc. that allow personalized learning as well.
3. Telehealth
The current COVID crisis has demonstrated three significant things –
The significance of telehealth; it allows telemedicine, virtual health visits in real-time.
Integration of health data is so crucial and integral, especially in response to COVID as tracking and distributing billions of vaccine doses are seamlessly done thanks to the power of digital in the ecosystem.
The very pandemic crisis is greatly motivating digital technology workers/companies to develop more and more healthcare mobile apps, telemedicine solutions, that will lead to improving human health, enhancing patients' experience.
Thus, telehealth in the healthcare industry is set to leverage the power of digital technologies, data science, giving the digital healthcare system a strong foundation. The very healthcare sector is indeed fanning digital transformation adopting data-driven healthcare business models that allow digital intervention on a larger scale.
4. Fintech
The fintech sector is set to undergo a digital transformation journey backed by innovative, modernized digital tech infrastructure in the ecosystem. The financial world of tomorrow lies in developing state-of-the-art fintech solutions that can lead the way to an adaptable, better future. With being customer-centric,mobile-first approaches and other goals in mind, the fintech model will see the following transformation in their DX journey-
­­­­­­Embedded finance or the fine integration of financial services into varied applications,app-based financial models.
API distributions, Platform APIs will create an excellent environment for building scalable products at a global scale.
The rise of open banking will increase transparency in the finance/banking industry thereby creating a convenient, modern financial model benefitting businesses, clients without obstacles.
Digital wallets will replace bank cards, credit/debit cards from people's lives, and card-less, touchless financial transactions will soon be the ultimate choice.
Digital lending will be another facet of the fintech model that will hugely promote the DX journey in 2022 and after.
5. Digital Agriculture/Farming
Moving forward via the DX journey, digital farming will rise above the genuine limitations of 4IR technologies(4th Industrial Revolution tech). Unlocking varied agricultural innovations, adopting Agricultural Data Exchange that will allow high-quality, reliable data exchanges in the agriculture sector proving valuable help to farmers at scale. It helps to promote the present, available massive volumes of datasets in a usable format, thereby accelerating innovations along the lines of digital transformation. Thus, ADE aims to overcome the barriers of 4IR technologies, aggregate, connect data from multiple data providers /users thereby reducing data asymmetry in the complex agriculture environment. The 'last mile delivery' start-up ecosystem,public-private partnerships fostering multi-stakeholders collaboration will be effective models for scaling digital to harness farming eco-space. This sector will boost DX speed by exploring the massive potentials of AI-ML, IoT, Robotics & drone-based farming solutions, mobile apps, blockchain, and many more. This move towards DX is going to help small-holder farmers and other stakeholders on a greater scale.
Spending on DX is Growing
The pandemic has widely accelerated digital adoption across all spheres of the business value chain. The global spending on the DX(digital transformation) in organizations, products, business practices, is forecast to touch US$2.8 Tr in 2025.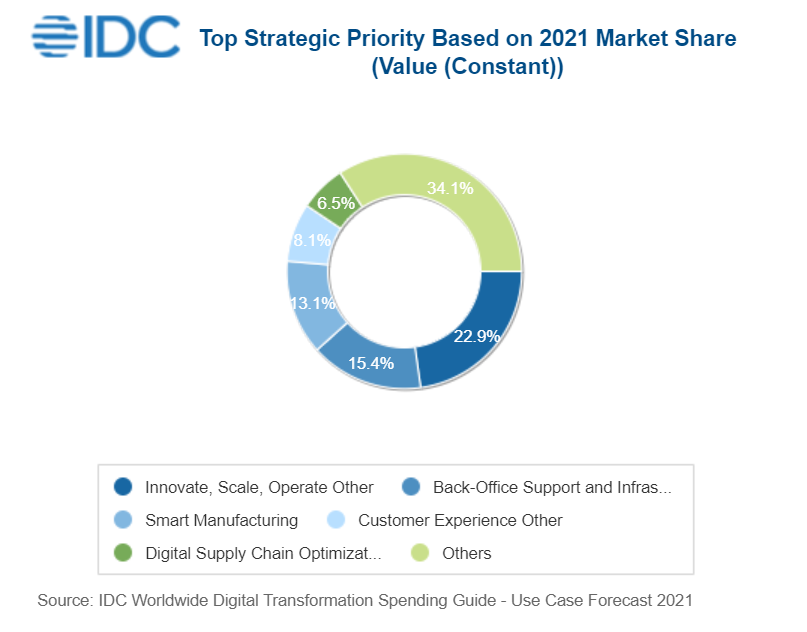 DX- A Game Changer For Enterprises
Digital Transformation is allowing businesses to combat shackles in their business eco-space. The process is not a one-time achievement but undergoes continued phases.DX is 'Work-In-Progress'. During lockdowns, varied digital technologies allowed companies to continue functioning, survive, and retain the decorum. And taking cues from this experience, the given sectors are highly prioritizing DX, as, someday the pandemic will be history, but, the DX journey will continue to evolve businesses across industries.
Digital transformation for a small business or an enterprise, adopting digital technologies is the key requirement to attain business goals and boost ROI. Contact our experts for step-to-step guidance in your DX journey.