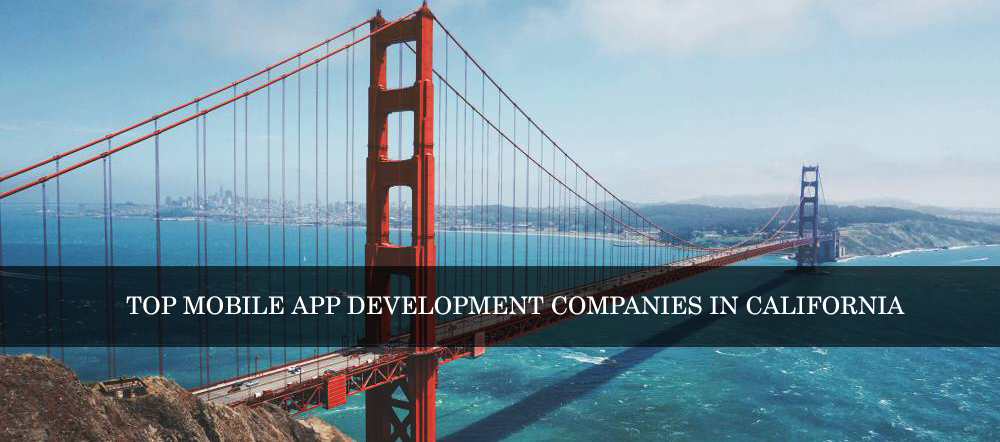 In the last decade, the need for enterprise software solutions, especially from mobile app development companies, has increased over time. To provide an impeccable user experience, Fortune 1000 companies, start-ups and independent entrepreneurs leave no stone unturned.
Currently, the mobile application is mandatory to achieve great heights in business and it is important to choose the right mobile app development companies in California that really help to achieve our business goals.
The services and solutions of mobile application development have created a tremendous transformation in the way in which the company operates and in receiving the great experience of the clients.
Along with the increasing demand for native mobile applications, there are now literally more than 12,000 mobile application development companies worldwide, all competing to help with their mobile application project.
The Major top mobile App Development Company in California may have skills to develop your business applications that drive results and increase the return on investment. Therefore, it is important to hire mobile app developers in California that allow your company to increase your income and increase productivity.
How does it filter through the mess and identify proven companies that can really make the application of their dreams come true?
Here is our list of app development companies in California based on their client reviews and ratings.
How to choose Right App Development Company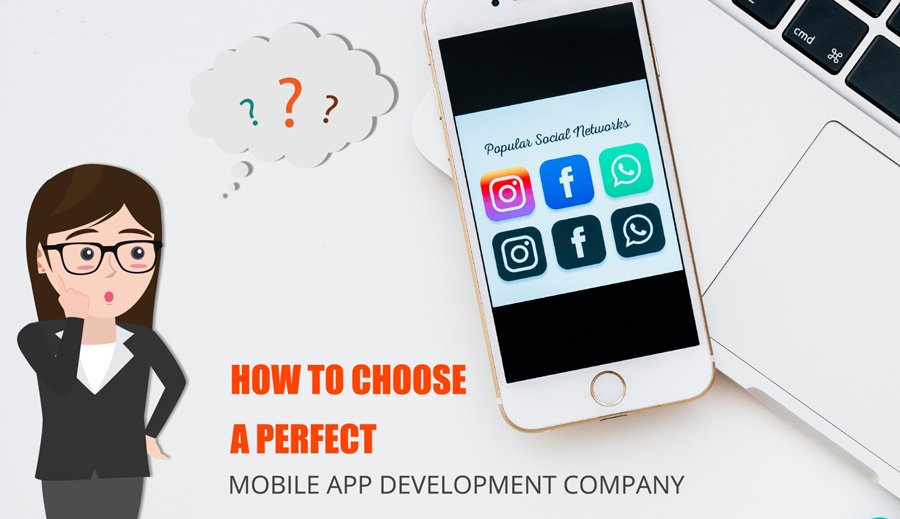 Every year, huge investments are made only to obtain the business mobile application, so that it can be a game changer for their respective owners. An effective mobile application plays a key role in the commercial success of any company and, therefore, it is important for owners to opt for the custom mobile app development company services.
Identifying a good IT company for the enterprise mobile apps development is not an easy task. One must take into account many factors when choosing an IT company that can offer the expected in terms of user experience and income generation.
Let us find out some of the key factors that can help identify an IT company capable of delivering custom mobile applications that can impress users and generate revenue for app owners. These are the considerations to consider before hiring services from mobile application development companies.
Choose the mobile application development companies based on the opinions and comments of the clients
Safety and security of the idea of ​​the application
Management of effective delivery
Apply the design standards.
Definable QA and Testing measures
List of app development companies in San Francisco, CA
Depending on some important factors, I made a list of top mobile app Development Company in San Francisco, San Diego, and San Jose in California. Let us look at the recommended companies.
1.Utility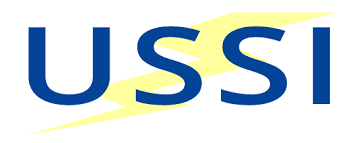 Utility is a leading mobile App Development Company in California specializes in the creation of custom mobile applications and web application software with innovative partners, from start-up companies to Fortune 500 brands.
Founded by digital leaders of companies such as Major League Baseball and McCann Erickson, Utility is made up of people who have been to the other side of the table. We are formed by digital product strategists, user experience designers and first level software engineers.
They work in an agile methodology in all industries and their services include strategy, UI / UX design, and application development: native, responsive and hybrid web, applications launch, and more. Utitlity's impressive list of clients includes Airbnb, Toor, Bleacher Report, NBA and many more.
2. Fusion Informatics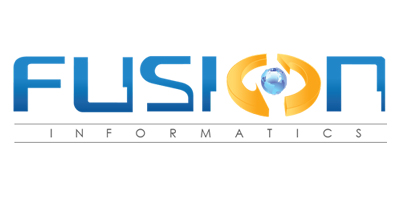 Fusion Informatics founded in 2000. The company has grown to 150+ employees and thrives at the intersection of mobile application development, UI / UX design and latest emerging technologies. They practice an agile methodology for all the design and development work.
Fusion Informatics being a Top mobile app development companies in California is proud of its capabilities in emerging technologies such as Augmented Reality Artificial Intelligence (AI) and Virtual Reality (AR / VR), blockchain and Internet of Things (IoT).
The team works in all industries, but says they have recently acquired many new clients in Augmented Reality (AR), Health and Entertainment / Media. Clients include Bosch, Lenovo, Bharat Petroleum, Reliance, Othaim, WorkerAppz, Aditya Birla, Dainik Bhaskar, Tardebulls etc
You can find a huge list of app Development Company in California but Fusion Informatics is the firm that is best in creating native and hybrid applications and responsive web applications and, in general, provides services from the product strategy to the commercialization of the application, support and back-end services. Fusion Informatics works with most of the platforms that are used today, such as Java, Swift, Kotlin and React Native in the front-end part. They can work with almost any backend service provider, including AWS, Firebase and many others.
The company has recently achieved a ISO 27001: 2013 Certification and has grown a lot since then until now in the best mobile app developers in San Francisco 2019.
3. Appstem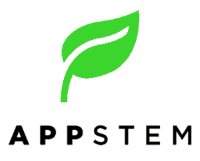 Appstem has been in business for 9 years and founded by Robert Armstrong, who is the CEO of the company. With 20 employees, Appstem is a design and development agency. Based in San Francisco, Appstem has delivered more than 300 applications with a team of skilled developers and designers. Its clients range from leading brands such as Tesla, Enterprise, Zen desk, Intel and Johnson etc
What makes Appstem as a best mobile app development companies in San Francisco, California is their enthusiasm of team for an agile development methodology. The Appstem team believes that the combination of the right process and a full team of software experts is the right way to create successful applications.
4. Arctouch

ArcTouch is a top mobile App Development Company in San Diego, California, which has just celebrated its 10th anniversary! The company, which now has more than 200 employees, was founded by Eric N.
ArcTouch is obsessed with developing adorable apps that are useful and enjoyable to use. They provide strategy services, design experience, development, growth, and optimization, and follow a famous agile methodology.
Many of their clients have been with ArcTouch for more than 5 years, including Audi, 3M and Marriott. ArcTouch has expert Xamarin application developers, block chain developers and IoT developers across California.
5. Dogtown Media

Dog Town Media one of the best mobile app development companies in California, which founded in 2011 by co-founders Marc Fischer (CEO) and Rob Pope (CTO). It has around 60 employees, which includes some contractors.
Dogtown Media was conceived as a custom mobile application development company and has expanded to an award-winning mobile technology powerhouse. The applications they have created received millions of downloads and have appeared on international television programs.
What makes Dogtown Media unique is that they integrate holistically with customers. Increase the development of custom applications with emerging technologies such as AI, Machine Learning and IoT. Its focus for 2019 includes Healthcare, FinTech and acts as a technology incubator for companies that use their AI subset of Machine Learning, connected devices based on IoT frameworks and portable devices that help with healthcare.
6. Mokriya

Mokriya founded in 2010 by two entrepreneurs called Sunil Kanderi and Pranil Kanderi. The company now has more than 100 employees in four continents with remote personnel as Top iOS app development companies in California. Mokriya describes themself as software product consultants in California.
Their unique approach to solving difficult problems means that they design compelling experiences and quick delivery solutions. The Mokriya offers vast number of services, from innovation and big data & analysis, and ideation to visual design, market research, validation and testing and many more. Mokriya customers include Sony, Verizon, Intel, Twitter and Sales force and many more.
Using fast prototypes with its agile methodology, Mokriya focuses on mobile devices (iOS, Android, React Native) and application development (React). They also cover connected devices (Cars, Home, Automation, Wearables, etc.), Chatbots, Machine Learning, AI, AR and VR.
Mokriya is a ISO certified company for it prominent services in San Francisco, and has become one of the best mobile app development company in California in the category of 2019 top mobile application developers in California.
7. Sidebench

Sidebench is a best mobile app development companies in San Jose, California, which has founded 6 years ago by Kevin Yamazaki, Sidebench now has 80+ team members and is a full service strategy, design and development company.
Making use of an agile methodology, they have experience in multi-user platforms, enterprise scalability and business system integrations. This makes them to offer user research, technical architecture, product strategies, rapid prototyping and testing, user development and implementation.
Sidebench is especially proud of its design team in California. In general, the team offers native, hybrid and sensitive web applications and cross-platform applications. They concentrate on Swift, React Native, Kotlin and Firebase. Their impressive client list includes Sony Entertainment, and Children's Hospital LA., Red Bull, Oakley and United Talent Agency.
8. Swenson He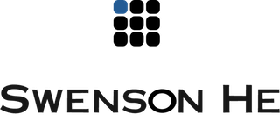 Swenson He founded 5 years ago by Nick Swenson and Chao He. With having 40 employees, Swenson He designs and designs custom web and mobile solutions. As a Top mobile app development company in California  by providing full service company based in San Diego, they have unique and multifaceted experience to help companies grow at every stage, including development, strategy, design, support and the continuous evolution of products.
They specialize in various fields like medical and fitness, electronic commerce, IoT, media and entertainment. Some of their loved clients include simplehuman, Stanford Medicine and Power Music.
Swenson He using the Agile and Waterfall methodologies, their team develops solutions for iOS, Android and mobile hybrid platforms, each of which serves a different market segment and particular customer needs with technologies that include Objective C, React / React native, Swift, Kotlin, Java, Angular / Ionic, and JavaScript.
9. Visual Demand

Visual Demand has been in mobile development business for 2 years and founded by Jay Balderas, and Pavel Parkhomey. As a mobile apps development companies in California it provides a full service having a digital team has five employees who focus on the quality code and remain at the forefront of technology.
Visual Demand is proud to offer customers the latest UX transitions and the latest design trends. The reason which makes Visual Demand a complete unique is that they are the only full-service custom software development company in California offering several forms of payment plans.
They payment different plans work within budgets, along with total and partial capital plans.Contact Visual Demand if you are looking for Top Android app development companies in California.
10. Y Media Labs

Y Media Labs was founded in 2009 by a talented team by Ashish Toshniwal and Sumit Mehra. The Y Media Labs is a leading mobile apps development company in California having around 300 employees.
Y Media Labs described as a design and innovation agency because they have collaborated with many of the world's most recognized top tier companies to create dynamic and long-lasting digital experiences.
YML is a company having full stack developers and has become so well known that it now appears in 2019 Bay Area Mobile App Developers.
Conclusion:
When Choosing a services from the top mobile application development companies in California is a great investment and that is why it recommended investing the money in the right direction and right time.
As a top provider of Android app development services in California, we at Fusion Informatics eats, sleeps and breathes mobile, and we have created hundreds of Android and iOS custom apps, developed wearable apps, Android TV apps and many more.
As a Best Android and iOS mobile app developers in Bay area, California we create mobile applications, which allow the world's leading, brands to redefine their business, increase their revenues and save costs in time and operations.
Hire mobile app Development Company in San Francisco, San Diego, San Jose and Bay Area in California, which ensure that the application developed according to your needs and that it fulfills its purpose for a long time. Our support services ensure that your application continues to operate at maximum efficiency.
Contact us at sales@fusioninformatics.com  if you are looking to hire a mobile application development company in San Francisco, San Diego, San Jose and the Bay Area in California