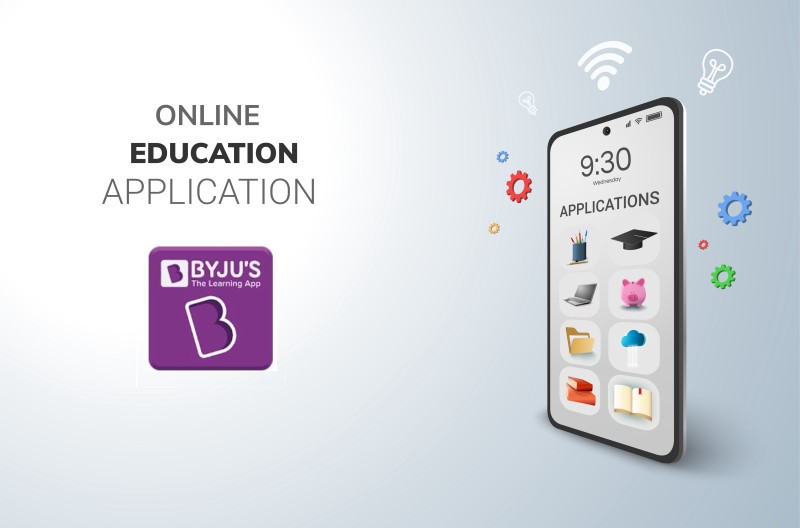 When you think about transformation, technology plays a pivotal role. Online education is the domain where digital technology is determining the whole structure of the education system existing today. Education is a common conversation topic amongst typical Indian families, and digital technology connects varied stakeholders viz., students, parents, teachers, institutions, schools, over the internet. Mobile Applications based online learning is the current scenario. If you are an owner in the Edtech industry, it means you know the technicalities and basic know-how of how the industry operates. Heard about BYJU'S? Just like BYJU'S mobile app.
Why Comparison with BYJU'S
The Edtech company valued at approximately $11.1billion today
Has acquired over 7 companies since 2017
First-ever start-up to cross $2billion in investments
Growth philosophy- adding more grades, more subjects, more markets
Additional 25 million new students during the lockdown
Total around 75 million registered students today
4.5 million students are the paid users among which 40% are from the top 10 cities and 30% from the top 100 towns in India.
Multilingual online learning app
Option for listing in India and US
Motivated?
So, could you estimate the business potential from developing an online learning mobile app just like BYJU'S?
'Yes' by now, right?
How much it would approximately cost to take to build an application like BYJU'S? You have to start with the features first.
Fundamental Features of BYJU'S like Mobile App
Self-paced learning programs
Immersive and engaging audio-video lectures
Tests after completing every chapter
Comprehensive analysis and progress tracker
Frequent revision options
Lots of quizzes and fun-based interactive activities
Smart Knowledge graphs
Based on students' receptive capabilities, three modes of Practice feature – Warm-Up, Run, Sprint
Free and paid live classes
What are the Factors that Determine the Costs of a Mobile-Learning Application like BYJU'S
Research to Get an Idea
First, go deeper to find the ideas that can fetch you what you want out of your application. Whether you want a payment gateway, whether you want a GPS navigator or not, whether it is for an individual software product or a larger, educational system software product! Also, Cost-structures vary from country to country. It depends upon the complexities of the app and its inherent features. Thus, conducting all this research, brainstorming sessions, understanding the market and your niche, your target audience can altogether help you a lot for settling the cost-part.
2. Your Team
Do you know that you need a team dedicated to the development of applications? Cost does depend on your team size and position. Normally, it would be the group of UI/UX designers,developers-Android or iOS, backend developers, Quality personnel or QA tester, project manager, and delivery manager.
3. App Design
Your app design, its external appearance attracts students to get involved in the further learning process. Interactive design, a very easy-to-use interface help draw and retain Kids' attention. This is a major success reason behind BYJU'S app. Your app's UI design gives the first impression while UX design ascertains the overall experience feature, how seamless experience it guarantees. Make sure you do all these research parts beforehand and settle for an average cost accordingly.
4. App Platform
To design features, functionalities, they are based on the type of platform you choose – Android or iOS or Cross-Platform. If you choose to distribute your product on the app store of APPLE, then your mandatory registration license for iOS developer is required. For that, you need to pay an annual membership fee of $99, every year. On the other hand, Google will charge you a one-time license fee of $25. Apple Enterprise license will cost you $299/year and this would be for the development as well as the distribution of in-house iOS apps. Normally, an exclusive Android or iOS platform will cost you more than cross-platform app development where you may get readymade solutions and UI templates.
5. App Size & Development Cycle
­Another factor includes the app size and development cycle of mobile applications just like BYJU'S. After the app platform and designing aspect decided, the development process starts. The development cycle involves the conceptual phase, testing, bug-fixing, improvement phase, and other key functionalities. Also, app size should be like it consumes less memory. The overall cost may vary from $10,000 to $50,000. You may contact Fusion Informatics to get a better idea about the exact cost estimates for developing an app like BYJU'S.
6. Functionalities
Three panels are there-
Panel for students
Panel for Teachers
Dashboard for Admin
Panel for Students
As the name suggests, this panel is meant for students. You should know that students are the main consumers of the app! This panel may have the following extensive features-
Registration
Chat options-text or videos based
Subscription plans
Advanced- level search option
Posting of questions
Lots of Quizzes
Online examinations
Download chapters
Online reading
Click and know course detail
Creating a detailed profile
Forgot & reset the password
Dashboard keeping purchase records
2. Panel for Teachers
Registering for account set up
Console-statistics and detail
Viewing of Questions/answers
Detailed and relevant professional profile
Editing of account, login id, and password
Forgot Password
Chatting options in the text/video format
3. Admin-Dashboard
This panel manages and keeps track of the entire system consisting of users, texts, audio-video contents, and a lot more.
Managing user accounts
Location- support feature
User- Management
Controlling option for Premium subscription
Management of diverse subjects
Tracking transaction-history details
Content filters
Statistics, Ticketing
Managing Customer-Complaint
7. Technology-Stacks
Development of an e-learning mobile app involves the following technology stacks-
Front-End Development – JavaScript, Next.js, Vue.js, React, Plotly, Angular (cross-platform)
Back-End Development – .Net, Node js, Mongo, Python (cross-platform)
For iOS Platform –Swift
For Android Platform – Programming languages like Java, Kotlin
Conclusion
The above factors are crucial for estimating costs towards the development of an e-learning or mobile learning application like BYJU'S. Even location matters. In India, if you go on an hourly basis, expect an estimate between $15 and $60 per hour, in the US approx.$150 -$250 per hour. Overall cost towards developing the replica of BYJU'S kind of app would be around $10000-$60000 depending upon the features you deploy. Premium features, complex-functionalities, and quality standards are determining factors at the end.
Looking to carve out a niche in the Education Market? Explore from our extensive range of E-Learning Mobile Applications to get started.