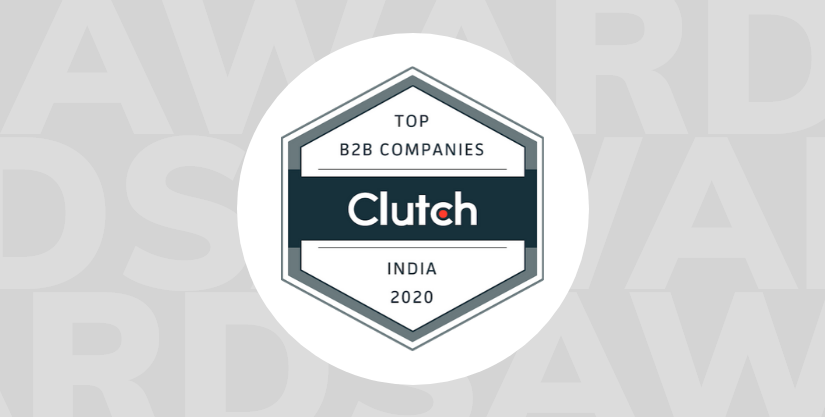 Fusion Informatics is glad to share that we have received recognition from clutch as one of Top 50 Emerging Technologies Developers in India. We continue to focus on how technology can empower businesses across industries in a dynamic market.
We're an app and web development firm with over 20+ years of experience with more than 1700 + mobile app projects in our portfolio to count upon! We have a strong workforce of 250+ employees across 5 countries – India, the USA, UAE, MENA, and Saudi Arabia.
At Fusion Informatics, we realize it can be stressful to design and develop masterful applications in-house, while also maintaining your company's efficiency. We develop mobile and web applications for startups, midsize companies, and other entities so they can focus on other crucial business processes! Today's businesses need cutting edge technologies that will be sustainable, scalable and secured to excel in an ever-growing competitive market.
In recognition of our impact and success, we've been ranked among the leading software developers in India by Clutch, a verified ratings and reviews platform. They leverage a one of a kind rating methodology to compare and contrast leaders across a wide variety of industries.
We couldn't have gotten this far without the help of our valued customers! They engaged with Clutch analysts to assess our performance in their projects. They graded us according to our attention to project timelines, quality of services, attention to detail, and overall cost-efficiency. We're happy to report we've maintained a lovely five out of five stars on Clutch in reflection of that feedback! Take a look at a recent review below: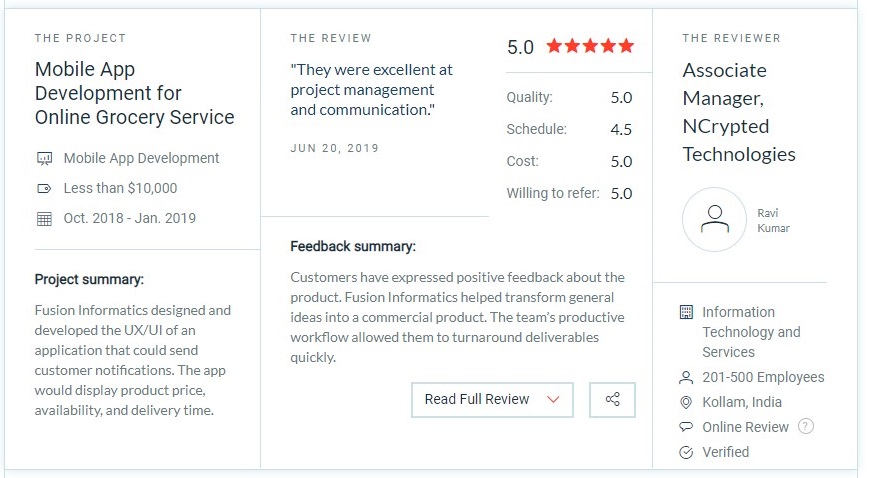 "We're honored to receive this award! It means so much to be recognized for all of our hard work and dedication to the world of technology."
­ –Fusion Informatics Team
Our expertise in Software development at Fusion Informatics made us be part of the top leader's list in Clutch. We are one of the leading mobile app development companies in the modern age both market and customer end. At Fusion Informatics we believe quality plays an important role in every business that deserves the perfect place. We had 20 years of experience, holding 250+ developers working dedicatedly, 1700 + projects completed and over 5 countries such as India, USA, UAE, MENA, and Saudi Arabia.
Whether it be web app development, mobile app development, artificial intelligence, blockchain development, and IoT App development, as we achieve the most efficient and cost-effective products from our end. We're super delighted to support our customers with every project they connect with us and would enjoy each requirement of client needs to our staff.
We're proud to receive this award and look forward to helping even more clients thrive with our cutting-edge approach! Drop us a line if you'd like to collaborate on a project with Fusion Informatics today!