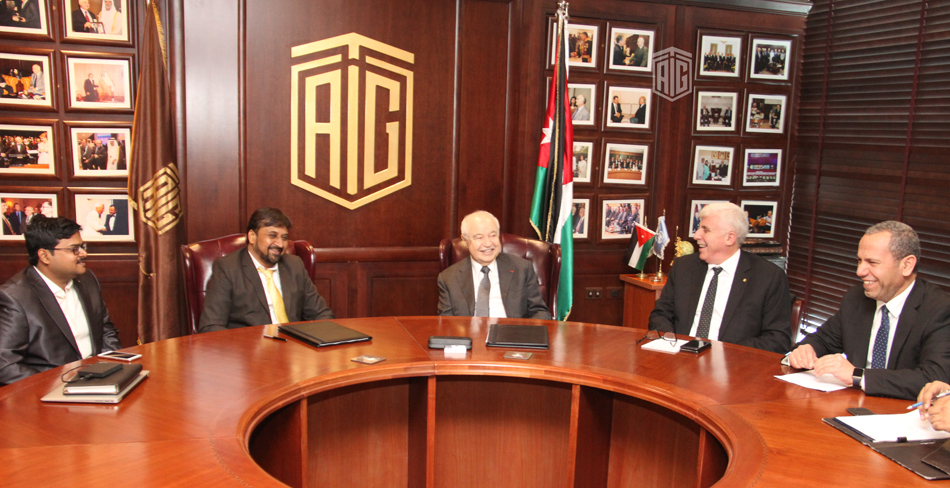 A leading Software development company Fusion Informatics has partnered with Jordan-based Company TAG.ORG to launch artificial intelligence services and collaborating with developers to build reliable AI solutions that make significant impacts in social and economic business activities.
Artificial Intelligence is an advanced technology of next-generation business transformation that many of the enterprises are looking to adopt this technology to make business updated and better. Fusion Informatics help business to become AI-driven Company by leveraging artificial intelligence, machine learning, chatbots, natural language processing and deep learning technologies across their overall business.
We hold innovative ideas and visions to develop artificial intelligence strategies with international standards to help customers across the world. We have been collaborating with TAG.ORG to produce sustainable, advance and technological solutions to identify the business needs and help to resolve in the growth space.
The mission is to develop automated solutions, in distributed computing methods that drive meaningful insights in social, commercial, and technological advancements directed business to operate better. We understand that the partnership will allow both Fusion Informatics and TAG.ORG to improve their advanced solutions, reaching out to a wider market where AI generates vital collaborations.
Artificial Intelligence and Machine learning are an effective way to drive useful insights that drive business valve to get better decision-making results. Fusion Informatics accepts the challenges and we plan for the solutions make the betterment of our client's business. We employ closely with our partner to make our solutions still more available to wider users across Jordan. These businesses can apply AI solutions to develop quick and quality machine learning models to make exact conclusions from hidden data.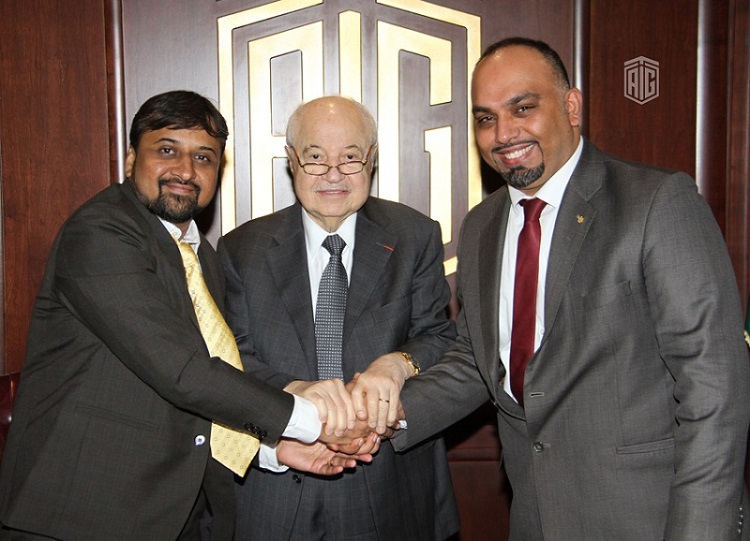 Amman – HE Dr. Talal Abu-Ghazaleh said, "we recognized that Fusion Informatics is achieving in delivering reliable AI solutions in the competitive market and we are thrilled about this partnership. Being a partner relationship as AI service providers we can make still more reliable, smarter and more useful for customers to their business. Therefore, we are an accurate match for our innovative platform. This is an extraordinary step in producing AI services available for every enterprise."
Mr. Ashesh, CEO of Fusion Informatics, said, "We support Talal Abu-Ghazaleh intend to offer high-level technology available and simple to apply. We are excited about the partnership with Jordan-based Company that we are going to spread the benefits of artificial intelligence to more enterprises. Our relationship enables us to leverage the combined AI solutions to solve complex business problems for our clients in Jordan and the region across all business verticals.
About Fusion Informatics
Founded in 2000, Fusion Informatics has been developing top-notch solutions such as artificial intelligence, machine learning and enterprise mobile applications for more than 18 years.
We believe in developing excellent solutions to our business clients that provide effective results. We develop AI applications that enable our customer business to deliver their predictive analytics reports help to achieve goals in much less time and with lower risk.
For more information, Visit- https://www.fusioninformatics.com
About Abu-Ghazaleh Global
Founded in 1972, TAG. Global is a world's one of the biggest professional and educational services providing organization for various industries. The company achieves its services by utilizing high-quality models in more than 100 locations globally in Arab countries, North America, Africa, Europe, and Asia.
With more than 100 offices worldwide and non-exclusive vital alliance arrangements with multiple networks and individual firms, thus allowing it to take a firm best suited to its customers' requirements in practically every country in the earth.
For More Information Visit- www.tagorg.com