In these technologies era, one of the most significant and successively moving mobile operating system is ANDROID which is developed by Google. Having its base on Linux operating system, it stands in market as the competent earning platform by which we can easily expand our business services to largest audiences.
Fusion Informatics is one of the excellent android application development company in Mumbai, India which developed many successful apps which work smooth and in reliable on the android supported mobile devices.
We have professional Android app developers who deliver your business goals through exceptional Android apps. As an enterprise, the key to develop a successful Android application is to choose programmers who have excellent technical and artistic skills. It also means finding a team of techno geeks who should know all the aspects of using the Android OS but still be able to render artistic design for the app.
At Fusion Informatics, our team of Android specialists make sure that it delivers you with the top notch android application for your business.
Fusion Informatics will make your vision into reality
At Fusion Informatics, we believe in enhanced user interface and experience to satisfy your customer needs. We don't settle for Ok, we continuously strive for excellence. Our aim is to deliver high quality android applications to all our clients, no matter which business they are in. Our services extend to all major cities like Mumbai. Delhi, Bangalore etc.

We will guide you from the start to the end, giving you the best possible solutions. Our services extend to all major cities like Mumbai. Delhi, Mumbai etc.
Leverage the power of Android app development
Lately, mobile apps have become a key player of innovation. With the ever- growing market of smart phone devices, most of the organizations are adopting new ways to incorporate mobile apps in their business regime, in order to expand their market reach and get better consumer insights. Android applications have been proven to be a game changer for their business.

Many small and medium scale businesses have realized their growth potential after their application was launched.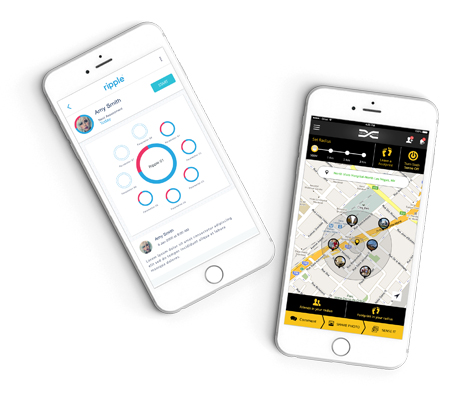 Native android app development
Native mobile app is a Smartphone application that is coded in a specific programming language, such as Objective C for android OS. Native apps use the operating system features and other software tools that are installed on the platform. Companies who aim at delivering best mobile application user experience, native apps are the best bet. Fast performance, high degree of reliability, better user experience are some the key benefits of native app development.
The main features of a native app are:
High degree reliabilit
Simple but Fast Performance
Better user experience
Supports both online & offline transactions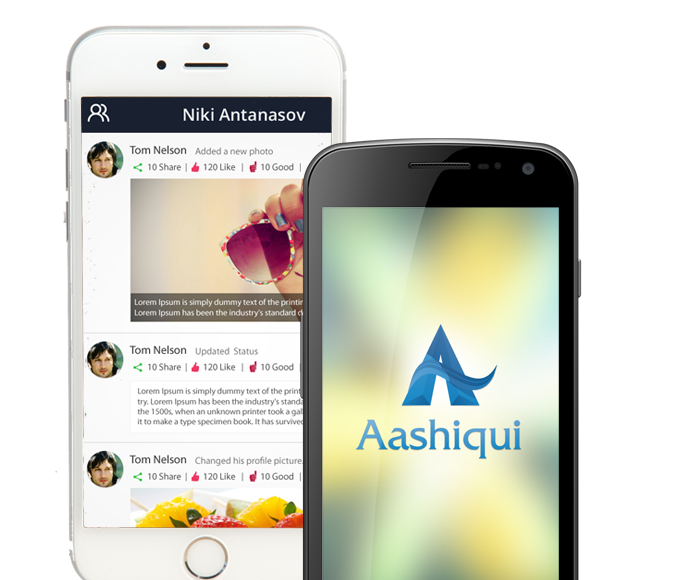 Hybrid android app development
A hybrid app is a perfect amalgamation of different technologies and approaches which utilizes both native & web mobile technologies. These apps are created using HTML 5, CSS and Java Script which are then wrapped in native container. Main reasons to develop a hybrid apps is the fact that these apps are fast to develop, easy to maintain, supports cross platform UI, cost effective and allows single code management for multiple mobile platforms.
The main features of a typical hybrid app are:
Faster app development
Simple and easy to maintain
Cross platform UI
Integrate with device file system
Less expensive app development and cost effective maintenance
Single code management for multiple mobile platforms
Creativity Meets Innovation @ Fusion Informatics - The Android App Development Company in Mumbai
We believe in the idea of less is more and hence, make your app simple and attractive, with user-friendly layouts and easy navigation.
We understand the importance of customer comfort and thus support multiple languages with localization and globalization.
Like customer satisfaction is your main aim, your contentment is our goal. We study your target customers and based on the results create mobile applications to best suit them.
We focus on the offline experience of users as well.
---
Why Choose Fusion Informatics as Android App Development Partner?
Since our inception in 2000, we have been working closely with our client and successfully guiding them in every step. We have top class infrastructure and development team, which has complete knowledge of Java and also the other programming language which is crucial for creating best android applications for the mobile devices.
By creating a vision for your business, we create a value and revenue through the deployments of your ideas into Android Apps. We work with small medium enterprises, start-ups and well-established companies and thus we have a vast knowledge of different industries.
Our Android app development team has created Android apps for all Google Play's major categories, such as Social networking, Entertainment, Travel, Utility, Education, Music etc. You can rely on our experience and expertise.
Are you looking for assistance in developing an Android App development company in Mumbai for your business? Fill out the request form right now. You can even drop your app project inquiry at sales@fusionInformatics.com. Our consultants will get back to you to immediately.