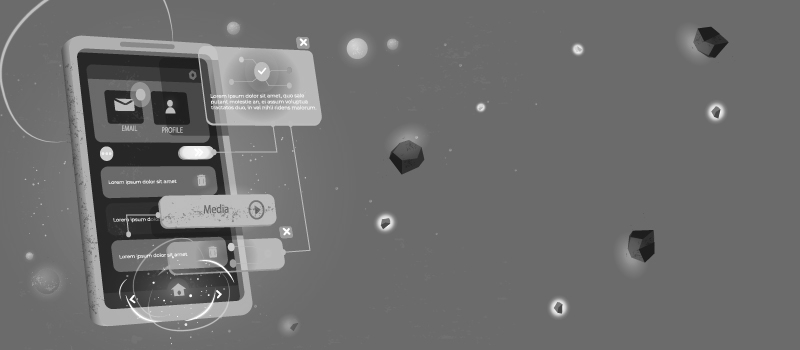 The mobile app development market in India is one of the fastest-growing markets around the world. Android mobile app platform holds over 90% share of the Indian market because it supports a huge variety of mobile devices, cheaper and convenient handsets. Interestingly, iOS holds a mere 2% share of all smartphone users in India. And, for the gaming category, India ranks number one in terms of mobile app downloads, and the top market for mobile gaming, with 4.8 billion games downloads in H12021. It means, in every 5 downloads 1 download is from a user in India. Bengaluru, Hyderabad, and Delhi-NCR are the hub cities of mobile app development companies in India. The question arises now, "How much does mobile app development cost in India?"Let's dive in!
Hotspots for Mobile App Development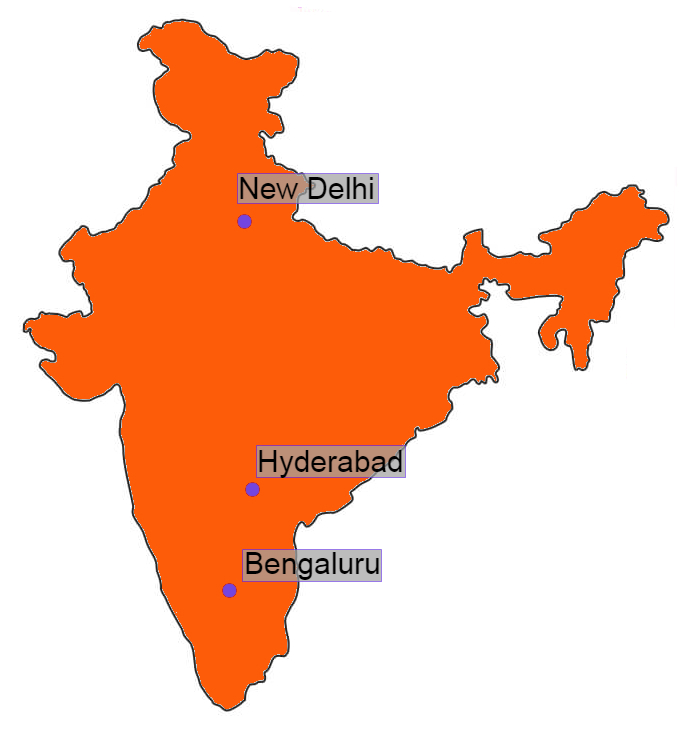 Factors Involved
1. App Platforms
What platform do you choose for your mobile app development? As each platform has specific features and attributes that influence the ultimate mobile app development cost. For Android mobile app development, the price range is between $5000 and $40000 approximately. The cost for iOS mobile app development can be somewhere between $30000 and $80000. Apart from these two app platforms, you can choose specific ones like React Native mobile app development, Xamarin, Flutter that might cost different. Which one suits your business? You can consult your mobile app development company in India.
App Developer Market in India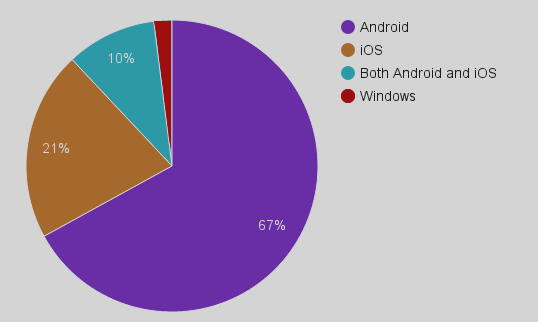 2. App Features
Your probable mobile app features also account for the ultimate cost part. Are you opting for simple features or complex features? The complexity level is also a deciding factor for how much it would cost for mobile app development in India. A mobile app with simple features is easy to build because it covers only the basic requirements. Whereas, an app with complex features requires more functionalities and additional features that increase costs, too. Wouldn't you want to attract maximum customers for your business? Then, adopting app features that drive more traffics, higher conversions, is a good idea to stay ahead in competition in the market. Some generic features like user login/registration, profile creation/section, search, chat or messaging option, integrated payment, are available in all mobile apps. On the other hand, features like app usage facility in offline mode, geolocation,sensor-use, ads, are additional features that require extra costs for development.
3. App Types
Based on specific features and technologies adopted, mobile apps can be categorized into three-
Native applications/native mobile apps are developed for a single platform,i.e, Android or iOS.These apps are created for a single platform only, i.e. known as Native Android Apps or Native iOS Apps as they work on exclusive OS(operating system) or mobile platforms. Their functionalities cannot be exchanged across platforms, their codes are not reusable! Native mobile app development costs in India can approximately come somewhere around $100,000.
Businesses can opt for cross-platform mobile app development as one(single) common app can work on both platforms. Thus, via one app you can reach all the target audiences ranging from iOS to Android platforms. This way, you can save your budget and plan a cost-effective approach towards the app development project. The cost of developing this form of the app would come around $2,500 – $150,00 and also depends upon the app-complexity feature.
One of the popular mobile apps for businesses, the hybrid model consists of significant features of web app and native app. Using a single codebase, hybrid apps can be deployed across varied devices, and can easily scale on other platforms. The hybrid app development incorporates features that businesses find to be quite economical, and they can be quickly created and loaded. The development costs would come around $10,000 – $50,000.
4. Development Team Type/Outsourcing
You need to finalize whether you are outsourcing your work to a dedicated mobile app development company in India or planning to hire your in-house team of developers. The latter will cost you much as compared to the first option.
5. Maintenance Costs
Maintenance costs are usually post-launch phase costs. The cost would come around to 15% & 20% of the original costs incurred for development. New apps need thorough observation and monitoring in the market. Any changes required, fixing bugs, increasing functionalities like hosting databases, optimizing codes, etc. are a part of maintenance charges.
Valuable Insights
Brief Recap
Costs breakdown for an app development involves:
App-Specific functionalities and purpose
App- platforms & and devices they suport
Third-party app integration points
GUI/UI/UX features
Use of in-built hardware features of smartphones (GPS navigation, NFC technology, AR tech, Motion Co-Processor, etc)
Maintenance & digital marketing
Comparison Chart by Location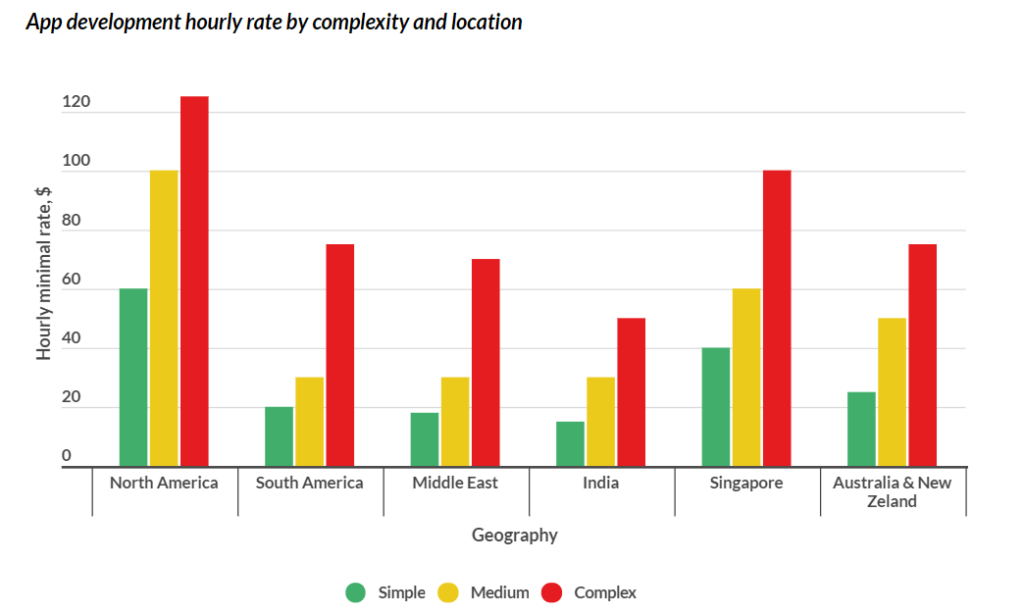 Conclusion
East or West, India is the Best! Applies to your mobile app development planning and cost-effective strategies, too. For further clarification, do not delay, contact your mobile app development company in Bangalore or just anywhere in India!
How about talking to us and finding out what type of mobile app development suits you the best for your business returns? Cost is just a part of the game. Reach our experts today.