What is Airbnb & Cost to Develop Apps like Airbnb
Today we will have discussion on another key player on the exhaustive list of most famous and top promising startups like Airbnb. It has truly been identified as a best travel app and hotel-booking app under a global platform, which has greatly enhanced the traveler experience. Airbnb is an online market that has incredibly added a new chapter in the books of the e-hospitality and property rental industry.
Traveling to an unfamiliar place and staying with a paying customer is truly a great experience in itself. We always look for excuses in our busy daily lives, whether we work in an office or at home, we think once a day wandering somewhere and spending a lot of time on a smartphone looking for destinations, hotels and more .
When you think about traveling, what is the first thing you think? An exciting and incredible experience, but at reasonable prices, is not it? That is what we can say, that is the reason Airbnb's ever-growing popularity and entrepreneurs are eager to know the Cost to Develop App like Airbnb, Trivago, Roomorama, FlipKey and HomeAway in Bangalore, Dubai, Ahmedabad, Mumbai, Noida, Delhi and Gurugram, India, USA. A unique destination for all travel enthusiasts that lets them discover rental prospects, whether it is a small apartment or a castle.
Airbnb is a platform that represents the fastest growing and billion dollar ratings, a Property Rental-Booking App that provides a tempting market for people looking for an inexpensive rental apartment or house for a short period of time and to owners of the property experience. It offers unique adventures to people, as they can rent anything from a single room to an apartment, a suite, a castle or even a houseboat. Airbnb describes itself as an online peer-to-peer market and as a home-stay network, which allows users to list / rent short-term stays / accommodations in residential properties.
That is why the Cost to Build App like Airbnb is slight on higher side and still millions of users around the world appreciate it. Here are some remarkable statistics that the company now has:
90+ million users
650,000 hosts
6 million Listings
600,000 guests staying per night via Airbnb
190 countries and 65,000 cities actively involved in Airbnb
Reported revenue: about $ 900 million
With everyday people eager to travel, it is no wonder that Airbnb and similar apps have become an impressive business idea. Therefore, if you are wondering how you can use this idea to make your own profit, then you are in the right place. We will analyze here the Cost to Create App like Airbnb, a business model and important features of Airbnb that differentiate it, so that you can create a similar but unique platform.

Cost to Build App like Airbnb and its Business Model
The complete architecture of Airbnb based on travelers and owners. It is designed to provide a way to list or browse inexpensive properties. This digital platform provides services in more than 190 countries.
Airbnb receives 3 to 4% of customers' transaction fees with every reservation confirmed
By providing their information to register for the application, the owner lists his properties on Airbnb with essential details such as rates, equipment provided, conditions, etc. The inscription of the property is free.
The owner of the property accepts the booking of the traveler.
Travellers browse the property of this location that best suits their needs and check, the available options based on amenities, price, reviews, etc.
Traveler reserves a property for the day, night or number of days using Airbnb and pays the amount mentioned for the property.
Airbnb deducts its commission, which is about 10%, and pays the remaining amount to the host.
Therefore, after a brief introduction to Airbnb and getting familiar with its work procedures, it is essential to know the key factors that play a big role in Cost of Making Hotel Booking Apps like Airbnb. As such, you can opt for different approaches, but the basic structure of the application design will remain the same in most cases.
The Airbnb cost of development depends on many factors:
The size and location of a team
The number of platforms for which to create an application (iOS, Android, multiplatform)
Feature set and technical complexity of features
Technology stack
Degree if design customization
Architecture solutions and more
It is not difficult to find on the net approximate of Airbnb like Hotel Booking App development cost. There are live chats on Quora, Youtube, Reddit and other reputable sources. In addition, it is just enough to give you a general idea of ​​what to expect.
How to build an Airbnb application? After a thorough analysis and a discussion of all the features, we concluded, namely the overall cost of the application. How much does an App like Airbnb Cost?
Application Development Cost = Development Time * Currency Hourly Rate
Cost of development of the application = 1040 * 25
Cost of app development = $ 26,000
However, the cost may vary depending on the Travel app development company or mobile Hotel Booking app developers and the technology used. In addition, hourly rates differ from country to country where India is cheaper compared to the rest.
Find out How Mobile Apps like Airbnb Work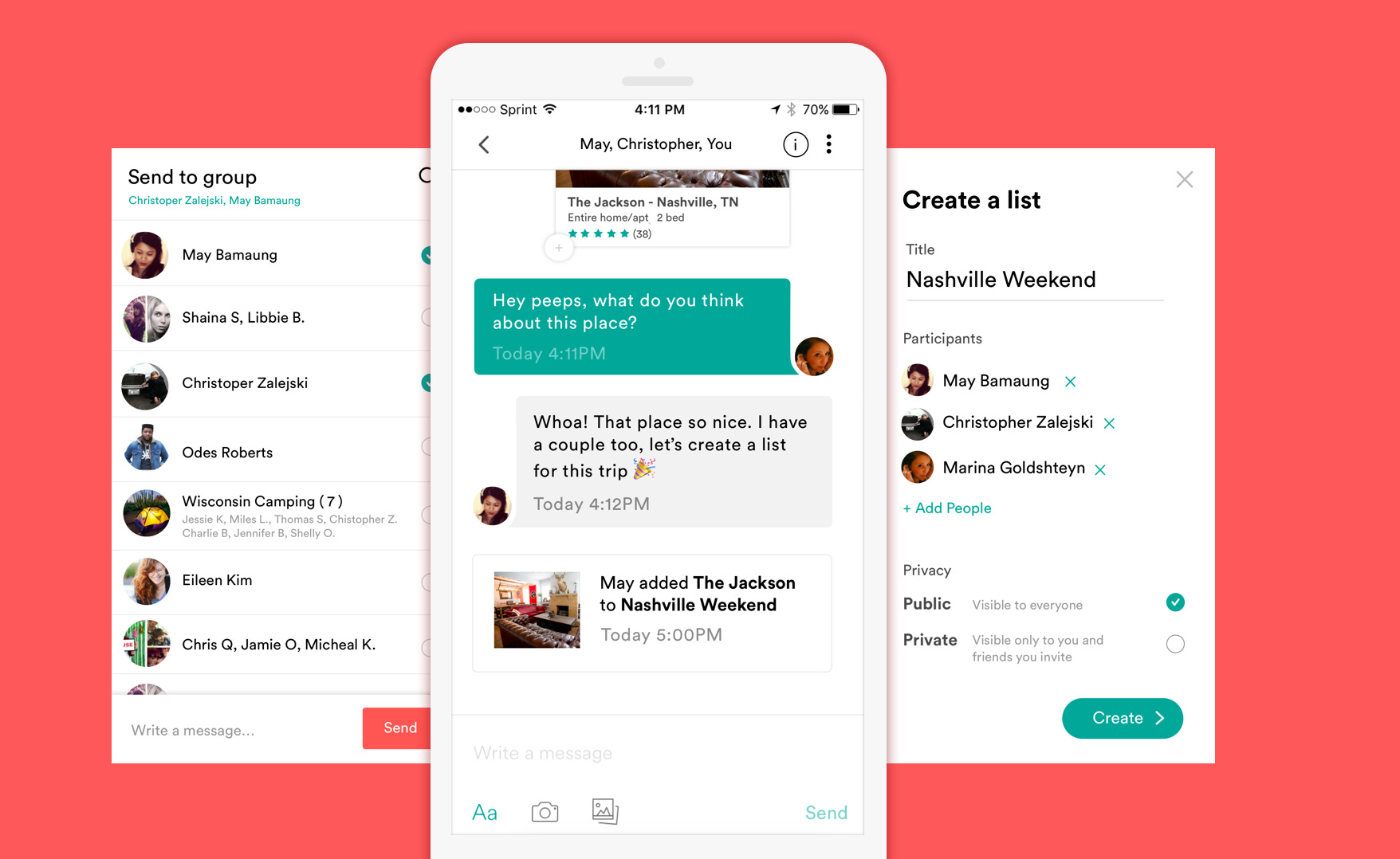 Airbnb works by booking hosts all over the world and to create an app like Airbnb, you have to keep up. Today, Airbnb provides services in more than 190 countries and, thanks to this platform; users cannot just book a room, but also rent their room or maybe even stay. It just works where people simply need to sign up and fill out their profile. They can then explore various options at the location they wish to visit and estimate the cost of the house, which can then be rented. Needless to say, the app has made it incredibly easy for people to move around.
All you have to do is register and fill in your profile. Then you can explore the options at where you want to go, and estimate the cost of your house and then rent it.
However, how to create an Airbnb like app? This is the most frequently asked question about the development of the Airbnb app clone or script. Apps like Airbnb are easy to design and develop in a few simple steps. The Airbnb mobile app has a user interface and impressive features. Let us discuss about the top Airbnb alternatives in 2019.
Airbnb Alternatives and Top Competitors of Airbnb
Before you go to the study of the factors that come together to estimate the Cost of Creating Travel App like Airbnb – the features that should be in your Airbnb application and the technology stack that will be used before moving to the cost of developing the application. Let's look at a set of competitors who have established themselves as the industry's leading market players, created by the technology giant.
Since the Airbnb concept entered the market, several other companies have also introduced their own applications. The competition is very strong and the chances of generating huge revenues are high. Today, Airbnb is not the only platform that lists and reserves accommodation around the world. We mentioned here some other companies that have created apps like Airbnb and have distinguished themselves by their offers. They are:
Roomorama: This secure service requires users to confirm their intentions to share homes with their guests. It checks personal photos, invoices and personal identifiers to verify people.
Trivago – has a surprisingly good selection of serviced apartments, holiday homes, hostels and bed and breakfasts. The site is popular because of the diversity of its stocks and its ease of use. Unlike Airbnb, provides hosting without hosts.
FlipKey: This great company belongs to the famous TripAdvisor. It has many users with the highest quality rates due to the manual verification program by site employees. It offers around 5000 special offers a day for everyone.
HomeAway: With more than a million registrations worldwide, HomeAway offers the same range of services and more, like its own insurance program, while operating a few additional regional sites for this purpose, such as Vacation Rentals, Travel Mob and VRBO. It is therefore a big competitor of Airbnb.
In addition, there are few more experienced companies' offers in this area and there is still room for interesting concepts, services and applications. Therefore, the moment is ideal to build an Airbnb like app.
Essential Features Stirring the Cost to Make Airbnb app development
Regardless of the perspective of Airbnb's competitors and the number of new entrants seen by the industry, the list of features commonly found in all Airbnb-like app is common at many levels –
User Panel Features:
Registration Login
Search
Place of reservation
Online payment
Custom feeds
Reservation category
See the amenities
Filter / Advanced Search / Refine Search
Host User Panel Features:
Welcome list
Payment parameter
Approval of registration
Manage the reservation request
Transaction History
Admin Panel Features:
Login
Dashboard
manage users
Manage booking
Role-based dashboard
Manage promotions and gift cards
Manage payment
Now that we have examined almost all of the factors that may be of interest to your Airbnb app developers. The set of features that typically go into Airbnb app development, and the technology stack, it's time to look at something that might interest you directly as an entrepreneur investing in it – the monetization model or a direct answer to the question of how Airbnb earns money? An important part of the answer to the query like How Much Does it Cost to Make Apps like Airbnb.
Let us see this in the next section before summarizing the estimated Development Cost of an Airbnb Hotel Booking like app.
Leading Features affecting Cost to Create Airbnb like App
The additional advanced features you would need to integrate into your Airbnb-like application to make it incredible are:
Recording: The second and largest screen of any application retains its importance also in the case of the development of Airbnb type applications and main feature, which affects the Cost of Developing Property Rental Booking apps like Airbnb. To make it easier for your end users, you need to give them the opportunity to sign up or log in to the app via social media
Room Details: There are a number of bases on which users choose a room. They can view the downloaded images, the view visible from the room, the reviews and ratings, the description of the room, the location of the room rental.
Live Chat: To improve customer satisfaction, you can use the live chat feature. Thanks to this, your customer can talk to the customer service managers for immediate assistance.
Translation: Using the Google Translator, users have the ability to translate the entire description of the property list into their native language. With this judicious use of localization, your Airbnb app, just like the app, cannot simply reach more users in the language of the country, but also increase engagement levels in many ways.
Incorporation of maps: maps are the basis of the development of Airbnb applications. This simplifies the booking process. You must implement this feature in your application to help the customer locate the hotel / room that the user wants to book.
Comprehensive currency support: When paying, users must be comfortable. It is therefore best to provide a currency conversion API to convert the payment value to
Cloud Storage: This feature allows the system to store data on the cloud. In this way, the system will be able to access and manage data from anywhere, anytime.
Looking for Airbnb Clone App Development? Please Share your requirement to "Get a Free Quote"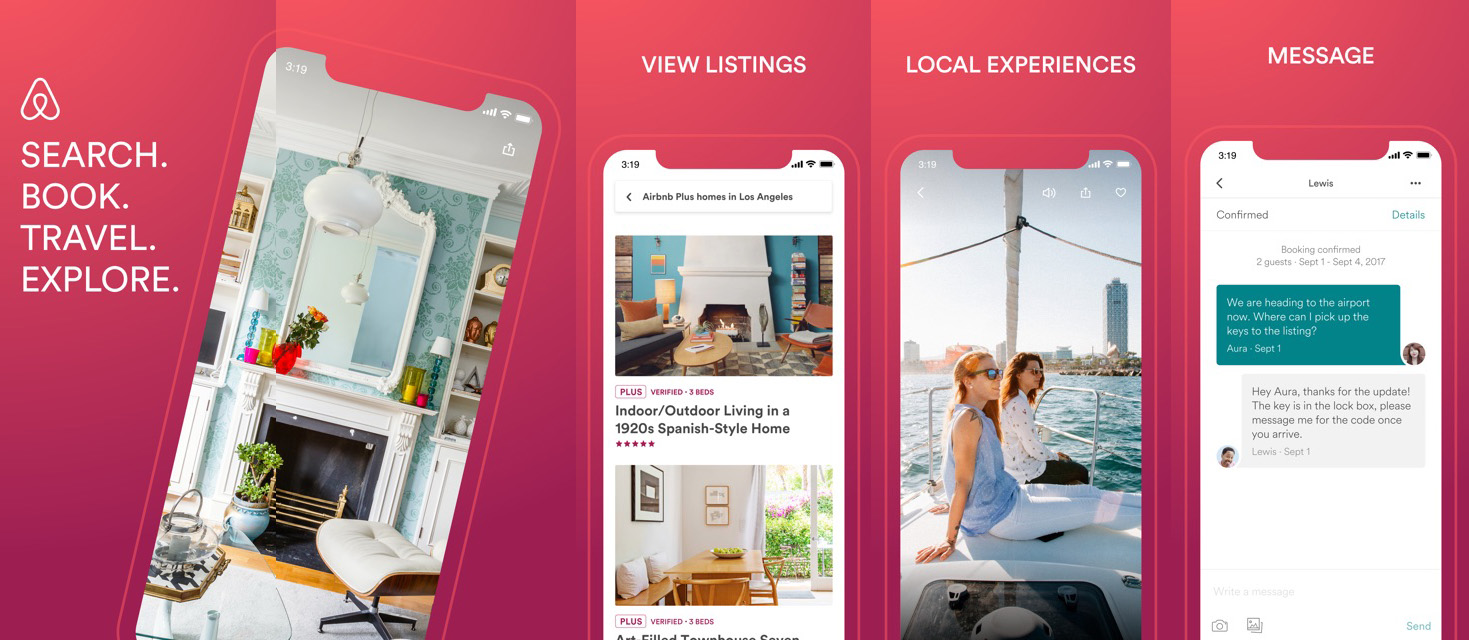 Travel and Hotel Booking App like Airbnb Cost
It is very tough to answer for Cost of Building Hotel App like Airbnb for each type feature, while it is a glorious and broad project, it depends, if you use the essential features that we have shared, developed using of the detailed technology stack and counted every hour. Resources, the Cost to develop Airbnb like app development will be in the range of – 53,800 USD to 55,500 USD.
To know the exact price in your particular case, you must estimate the cost of the functions you choose which can be unique in your particular app. In addition, even the implementation of the same functions can take different durations, because they can work differently if they are combined.
These travel applications are transforming the travel industry. You can easily develop your own apps like Airbnb, which has revolutionized this area. You need to know the full Development Cost of App like Airbnb. You must know all the features mentioned above and the time needed to instill them.
You must also add time for quality assurance, testing, and bug fixing. The development of travel applications can be achieved cost-effectively by following the right methodology and minimizing development time. You must follow the framework that we have listed above to minimize these aspects and develop an excellent app for tours and trips, like Airbnb.
Key Takeaway
The online travel industry continues to grow through the world. That is why investing in a travel apps like Airbnb could generate significant profits for your startup. When you know the essential features of Airbnb, its competitors and development costs, you can think of your travel app. In addition, we are here to concretize your idea if you Hire Airbnb iOS/iPhone and Android App Developers.
In order not to get lost in these numbers, hours and calculations, we suggest you contact team who really know how to do it. If you want to get an estimate of the quality of your brilliant ideas, contact Fusion Informatics and we will help you understand the most complex and sensitive issues.
Get in touch with Travel and Hotel Booking Mobile App Development Company in Bangalore, Ahmedabad, Mumbai, Noida, Delhi and Gurugram, India, USA and Dubai, and get a detailed estimate of your ideas from our mobile application developers today by sending an email to sales@fusioninformatics.com and start your Airbnb like dream app as a multi-billion journey.