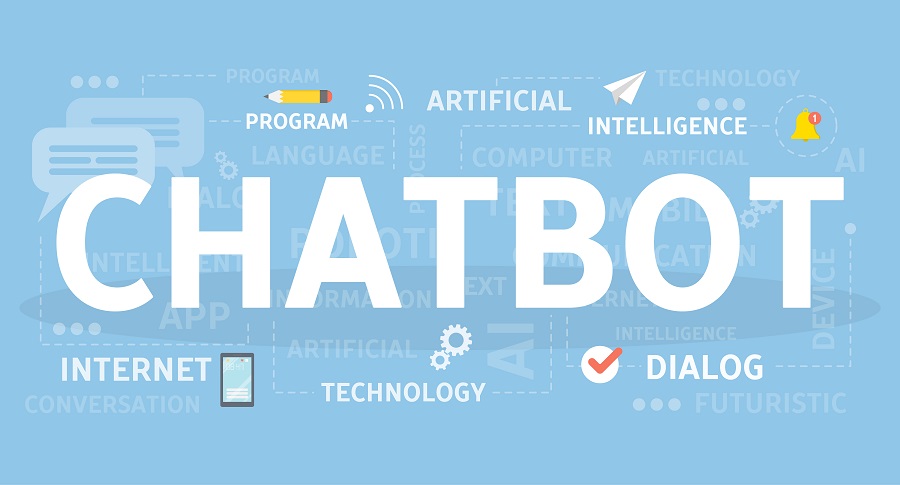 Are you a business owner dealing with customers on a day-to-day basis? Are you very much dependent on your chatbots for your work? Are these chatbots suitably handling your customers, providing real value towards fulfilling your organization's goal? Do you answer a 'Yes'? Then you are in the right place, doing the right thing for your business, for your customers. You need a virtual assistant in today's digital world, and adopting digital technologies are the norms that you just can't escape and elude! More and more chatbots are arriving, clad with AI and Machine Learning capabilities, changing the business landscape around. Let's navigate through the eight best frameworks that will trend in the coming New Year 2021, for chatbot development –
1.IBM Watson Assistant
This is a comprehensive, enterprise chatbot development framework, with Machine Learning capabilities and is a favorite among large companies for building some sophisticated AI chatbots serving internal needs. The very framework builds live, conversational types of chatbots compatible with varied devices, applications, and channels. If you wish to develop retail chatbots, or for banking or voice-powered chatbots exclusively for an Android application, this framework proves to be an ideal choice. IBM Watson Assistant uses the ML capabilities to build conversational models, GUI for non-technical users, supports around 13 languages, and having automated predictive analysis and a built-in translator, tone analyzer to distinguish between a positive and negative response, etc. The plus point is that it can be easily deployed in any environment, on-premise, or Cloud, with no hassle.
2.Chatfuel
Chatfuel is a leading framework for developing a Facebook Messenger Chatbot and does not require any coding. The framework helps build chatbots that are extensively used for personalized marketing, sales, and automating support in an organization. You just need to embed a Messenger chatbot to your website using Chatfuel's Flows tab, or, Automate tabs. Just you got to go to your customer's chat entry point or Plugins, do a few selections, and add your chatbot to your website. The Chatfuel framework has plenty of preinstalled templates that can cater to multiple industries and use cases. It has an analytical dashboard, can integrate with multiple platforms, even a non-technical person can create, deploy a chatbot as per his requirement.
3.RASA
RASA is a leading name as an open-source framework that builds some amazing contextual chatbots. There may be many AI-driven chatbots that provide basic conversational functionalities like answering static FAQs, pre-defined queries, and so on, but the RASA framework has more capability than that and gives the feeling of human interaction due to its contextual chatbots feature.
RASA has two main components – RASA NLU and RASA CORE.
RASA NLU helps in natural language understanding and RASA CORE helps in building some conversational( and intelligent, too)contextual chatbots.RASA is going to be a trendsetter in 2021 due to the said capabilities, however, this framework is not suitable for beginners but need experts with knowledge of the NLP, deep learning, python language to build contextual chatbots
4.DialogueFlow CX
Dialogueflow CX is an advanced level of the framework, development suite for creating conversational AI applications including Chatbots, IVR bots, and Voicebots. The very framework has extensive collaboration and versioning tools, an advanced level of IVR feature support, and is optimized for enterprise-scale and complexities. DialogueFlow CX is a cross-platform framework. You can connect this one with your chosen apps, existing digital platforms, or telephony platforms. As a user of DialogueCX, you can access Google Cloud Support, Service Level Agreement (SLA) for production deployments.
DialogueFlow CX has an amazing level of advanced natural language and speech capability that allows developers to take advantage of some 40 plus prebuilt templates. The speech-to-text and text-to-speech capability of this framework support real-time streaming as well as synchronous modes.
5.BOTPRESS
Botpress is an open-source AI-Conversational framework and offers modular architecture to build chatbots. A major advantage of this type of framework is that you can locally build a chatbot and deploy it on any chosen Cloud host. Now, if you have a limited technical resource but you need to automate some major chunks of your daily operations, Botpress comes as a handy solution. The underlying programming language of Botpress is Java script, and it supports NLP, and can easily integrate into FB Messenger, your website, Telegram, MS teams, Slack, and so on.
6.WIT.AI
Acquired by Facebook in the year 2015, Wit.ai is also an open-source chatbot framework that is going to rule 2021. Being open-source, Wit.ai provides you with the facility of free browsing of its existing bots and apps and start your building process. Even a beginner can do this due to its well-documented API feature. Integral programming languages are Python and Ruby, and it supports NLP, too. This framework can easily integrate into FB Messenger, home automation, wearable devices, Telegram, Slack, mobile apps, etc. Its SDK is readily available in Ruby, Python, NodeJS, iOS languages. It also supports over 80 languages around the world.
7.Microsoft Bot Framework
Microsoft Bot Framework is one of the most sophisticated frameworks for chatbot building and is extremely powerful if combined with other Microsoft tools like Azure Bot Service, Bot Builder, and varied cognitive services. If you want to build an intelligent, interactive chatbot for your organization, this framework can be useful in so many ways- your developers can develop or build chatbots, publish as well as manage them, all in one place. Moreover, you will find multiple use cases for this type of framework because of its massive capabilities of providing seamless customer service and data retrieval features.LUIS is the keyword here. LUIS means Language Understanding Intelligent Service, which improves the innate quality of a bot conversational service. Access to LUIS is a major facility you can capitalize on for your business.
8.Amazon LEX
Amazon LEX is a popular chatbot building framework and is quite handy for building conversational interfaces using voice and text, both. Advanced Deep Learning capabilities such as Automatic Speech recognition(ASR) and Natural Language Understanding(NLU) can help you build bots giving life-like conversational interactions and greatly engaging user experiences. Some benefits of the Amazon LEX framework are –
Easy –to-Use
One-click deployment
Seamless AWS integrations feature
Cost-effective
Developing complex interactions into simple UI
Here you are!
As 2021 is just a few days away from now, it's the unabated excitement that awaits all of the businesses worldwide, across industries. Be it an SMB to StartUps or Enterprises, all are gearing for big developments, big achievements, in their respective spectrums. They are looking for the most feasible and cost-effective virtual assistants in their possession to realizing their customer-centric, business-oriented goals through the medium of some terrific chatbot building frameworks that are also going to set trends in 2021.
We offer a range of personalized chatbot services to match your target audience. Deploy a Smart Digital Chatbot for your business today!