Mobile Apps is one of the most powerful strategic tools to increase business productivity and better ROI in the term of business. Almost every person in the world holds own smartphone and still increasing the usage of the smartphone in the market. This is quite an unstoppable revolution where mobile app plays a major role for the target audience. Therefore, it is important for all the business persons to develop a mobile app for their company to stay ahead in the competition.
If you are here to read this, it shows that you are looking for best mobile app development companies in Sydney, Australia Every business should implement mobile application development and should stay progress to the modern technologies and make innovation in your business to operate more efficiently and by developing mobile apps for business; it will assist you to achieve goals.
Due to more demand in the era of mobile apps, many Software companies are launching their services in Sydney; we are the top Mobile app development company in Sydney, Australia. We have an enormous experience in developing mobile apps for different platforms like Android and iOS. Due to more background in developing mobile apps, our developers are expertise and researched how mobile apps helps on different industries. The main aim of mobile apps is to be available for the customer by granting from anywhere and every time. By understanding this issue, most of the companies came forward to develop a business app and make available for customers 24*7.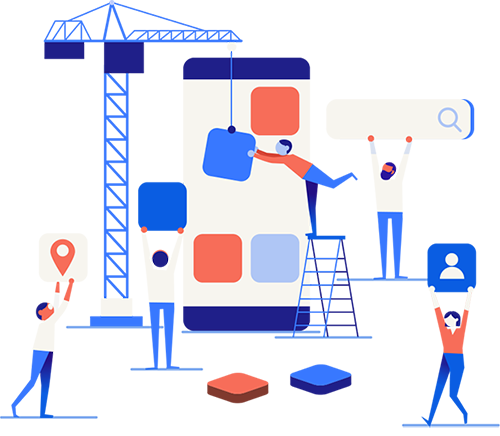 Our Mobile App Development Offers
Fusion Informatics is a renowned app development company in Melbourne providing top-notch mobility solutions to enhance business growth. Having a crew of experts, we offer the best mobile app development services to create a success story about your company. We feel proud to announce our services are best and maintained customer relationship after completing the project as well. Has been the best mobile application development company in Australia, provides our services in different locations in Sydney, Melbourne, Perth, Brisbane, Adelaide. We have a group of expert app designers, testers and developers on a panel of the process who give their best determinations to benefit you get your money's value.
Our Services in Different platforms
Android App Development
Android was a hot blast in mobile marketing, Android apps are move solidly. With all current updates, we develop an android app with flexible feature selection and user-friendly way of operations.
iPhone App Development
We offer highly comfortable and safe apps that will help share through the appropriate methodical design. With the rich performance by advancing our developed iOS apps, we confirm the ability to use the technology allowing safer and strong products.
Hybrid App Development
We provide Hybrid apps to involve with a prompt application engaging a single code base deployable over panels. We assure that applications work risk-free on a diversity of platforms and manners, including Android and iOS with power-packed that are steady and scalable.
Business Benefits of Mobile App Development
Our Mobile app developers offer the best result, at hidden for the assessable prospect with the help of opinions.
Customization: If users are working to make for profile formation and payment deeds on a regular, shopping products and services of fashion endlessly then mobile apps extant an easy method to do so.
Enhanced clarity: Within the mobile application, you can be nearby to your consumers.
Buying straight from the consumers: A mobile app will help you get in the comeback with your clients right and notify them about your results, offers, etc.
Managing a brand decency by paying your consumers:
Every time customer can install your mobile app or compromises goods within the same, you can change the content for the app for any era.
Hire our Top Mobile App Developers
At Fusion Informatics, we convert thoughts into practical movable apps. We had huge experience in mobility service provider and placed in the top mobile app design company in Sydney. In the mobile app business since 2009, and we combine all the skills mobile, business verticals, user demands, purpose variables, draft the plan to design yours, which would specify your kind in the best data. Fusion Informatics is the best Mobile app making company in Sydney, Australia, Melbourne, Perth, Brisbane, and Adelaide that set gives your business with the best mobile apps for Android, the best mobile apps for iPhone. As a leader in the mobile app building company in Australia, we prefer to adopt responsibility for the complete development period from planning to the App store