In this bottleneck competition, creating a website is not the only option to do more business, but developing a mobile app creates a brand reputation of any business you are operating. A Mobile App Development Company in London supports in the advancement of your business on mobile platforms such as Android, iOS, by building a long-lasting impact among objective audiences. Fusion Informatics provides invented mobile app development strategies can perform excellent results and can present your label an eye-feast for consumers.
Our effective mobile app development company London, provides your business connected long-term with the customers
It provides valuable leads, which finally transform into income.
Mobile app helps to build brand prominent in the competition
It helps to deliver more money as compared to online web presence
Brand identification required by each business irrespective of its capacity.
Fusion Informatics - A complete mobile app development company London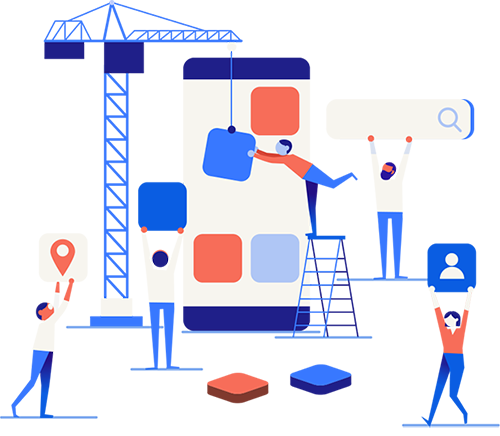 Mobile apps can allow users to set up their decisions on the source, based on which users can work with customized preference. Mobile Apps can also trace and recognize the user action, and use it to offer custom instructions and offer services based on user behavior. Therefore, to include these features business needs Mobile app Development Companies. Fusion Informatics is the best Mobile app development company London, which caters app development services and solutions for Android and iOS platforms to promote and brand of your company via smartphones.

In the era of advanced technology, the customer is ordering their required goods and services from their convenient and comfortable place. Our mobile app developers in the UK have immense experience in developing mobile apps for business that allow your customer to collaborate and maintain long-term. We have 17+ years of background in developing mobile apps for different platforms for our potential customers, and we maintain our Industry quality standards to provide through our excellent mobile app development services in the UK.
As a complete mobile app development companies in London, UK, we deliver top-notch services, by building mobile apps for our clients. Our team of app developers is experienced and professionals have supported a wide variety of Industrial clients in app development. We placed our firm in the list of top mobile app development companies in the UK; Fusion Informatics provides all the aspects of a mobile app development services from planning the design to promoting in the app store, our team will involve and dedicate the expertise to deliver seamless app solutions.
Connect With Us
We are innovation and excellence in our effort. We delight in what we prepare, and that is why we dedicate our time and skills with our clients at every step for providing well-organized mobile app development services, which support them in achieving a reputation, aimed the target audience.
Reach us at sales@fusioninformatics.com. If you are looking for a reliable mobile app development company in London, Manchester, Birmingham, Leeds, and the UK