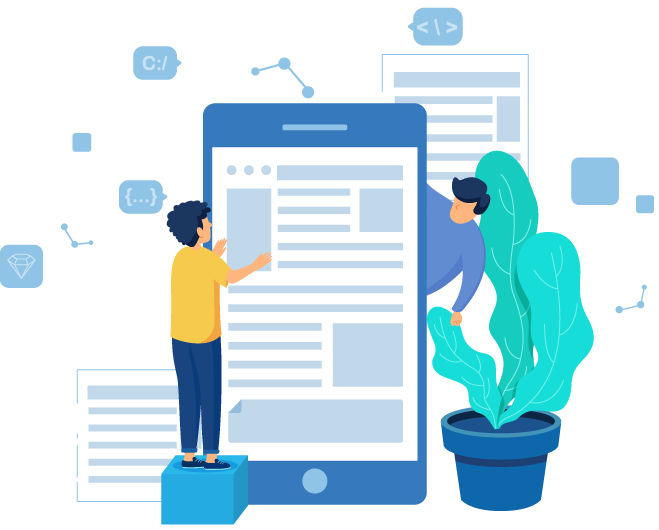 Mobile App Solutions for
The Incredible Brands
Fusion Informatics is one of the best Mobile Application Development Company in USA, UAE and India with its first-class team of mobile app developers and mobile app designers.We develop highly polished the apps from start-ups to enterprise solutions for our clients with a 360 degree approach to digital marketing, inclusive of Search, reputation, social media, user acquisition, downloads and revenue.
Fusion Informatics are the top mobile application development company in Indiana, USA has 18 years' experience in developing 1000+ Mobile applications development covering over 31+ different industries helped our clients understand the strengths and challenges of them all, which in turn prepares our developers to make apps that simplify the brand.
Mobile App Development Company
We, Fusion Informatics are a top fastest developing Mobile app development company in Indiana, USA with a goal of working with people with incredible ideas. We have a vision of being the most creative app development company. Whether it's Android, iPhone or Blockchainwe are your partner that can transform your app dream into reality.
Fusion Informatics is a reliable and trusted Mobile App Development companyin Indianapolis as an efficient IT solutions provider for developing innovative solutions and apps. We are expertise in Mobile App Development, iOS/iPhone app development and Android app development, Blockchain development, and Artificial Intelligence services.
Fusion Informatics founded in 2000, todaywe graded in top amongst other competitors in the app development industry with its outstanding aptitudes and world class developers. We have a proven track for multifaceted and most critical mobile app development and having 100% success rate in app store support.

We, Fusion Informatics in Indianapolis, USA work with professionals who have years of experience in the IT industry in their respective fields. Our mobile app developers and designers make sure that each application has its own unique look so that no two applications are undistinguishable in any way.
As every client is different, it is essential to create a brand image that stands out from the crowd. A majority of Fusion Informatics mobile applications have been featured in Apple's iTunes store and Google's Play stores. With our wide range of world-class enterprise mobility solutions, we are expert in customizing mobile applications that are optimized to outperform your competition and kick off your business with high results.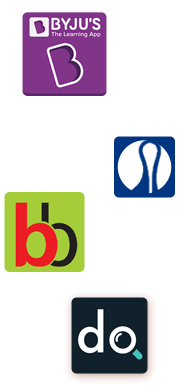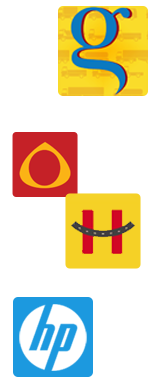 We Don't Just Design and Develop Apps,
We Build trust
We, Fusion Informatics, in Indiana, USA offers a unique perspective on the mobile app development companies listed in the worldwide directory. If you have plan on having an app that blends with your website, Fusion Informatics is the right choice for you and our innovative apps take you to the next level. Our always-one-step-ahead graphics and exclusive concepts will even make push notifications fun for your users. With our technical dominance, we can assure you that the best android apps, purchase-related apps and games for your business are with us. Our very thorough workflow makes your android app reach a new market of impressed customers faster, better and bigger than anyone else.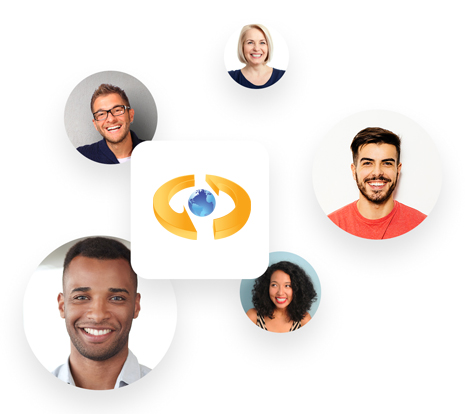 Our mobile app development company in Indianapolis IN, USA exceeds the client's expectation of Mobile App Development services as they create a proportionate combination of innovation with creativity. With several years of experience in the IT industry, we go hand-in-hand with our each and every client throughout the entire project journey. Our excellent team is always there for you by offering the technical resources that are available 24/7 for every time zone.
Fusion Informatics in IN, USA is a full-fledged mobile app development company considered as the smart place to begin mobile application development. Fusion Informatics has proven experience in developing enterprise solutions which provides them a unique insight for multifaceted mobile app necessities. Because of its experience and expertise, Fusion Informatics in Indiana, USA is also considered as one of the top player in the industry.
Vital Areas of Mobile App Development Expertise
iPhone Application Development
iOS Application Development
Android Application development
Cross-platform Application development
Artificial Intelligence Mobility Solution
IoT Mobility Solution
AR / VR Application Development
Enterprise Mobile Application Development
Let's Build Something Great. Get started?
Drop your app project inquiry at sales.usa@fusionInformatics.com. We are always willing to help you with our services. Please feel free to share your requirements our experts will assist you to make out what works best for your products.