Fusion Informatics in Bangalore, India is a renowned iOS/iPhone app development company that has well equipped iPhone app developers who enable you to achieve your business goals through brilliant iPhone apps.

Our iOS app development team in Bangalore advocates highly secure and usable iOS apps that can only be delivered through suitable methodical array. With more than a billion iPhone sold at the end of 2017, iPhones' prominence is rapidly increasing in the market.
This growing demand and increasing reputation has made Apple iPhone more of a necessity than a luxury for businesses. Creating and developing an iOS mobile application is undoubtedly a crucial aspect for the growth of any business; however creating the same is a complex act. We have a team of skilled engineers and application designers who can give life to your ideas and develop Apps for iPhone and iPad.

Our mobile application development team contains competent designers and developers with their proficiency in the latest iOS version and expertise in mobile UI designing and development.
Fusion Informatics will make your vision into reality
We understand the importance of a successful business model and assure you that we at Fusion Informatics will make your vision into reality by using state of the art technology and create high quality iOS applications for your consumers.

We will guide you from the start to the end, giving you the best possible solutions.
Overview of iPhone Application Development
Off late, mobile apps have become a key player of innovation. With the ever- growing market of smartphone devices, most of the organizations are adopting ways to incorporate mobile apps in their business flow, in order to enhance their market outreach. For a smooth development and success of a mobile app, the organization and developers have to initiate a detailed plan strategising the various types of processes to be used.
Native iPhone app development
Native iPhone apps are specific to iOS platform using the development tools and language that the iOS platform supports. For example, Xcode, Swift and Objective-C. Native iPhone apps can use the device's notification system and can work offline. Look and performance of native apps are the best due to acceptable access to device's hardware and iOS-specific features.

Apple offers their own interface elements, development tools and standardised SDK. This lets any professional developer to develop a native iPhone app rather easily. Fusion informatics has a highly professional native iPhone app developer team and programmers to design and develop your business requirements Connect with us immediately and share your business requirements.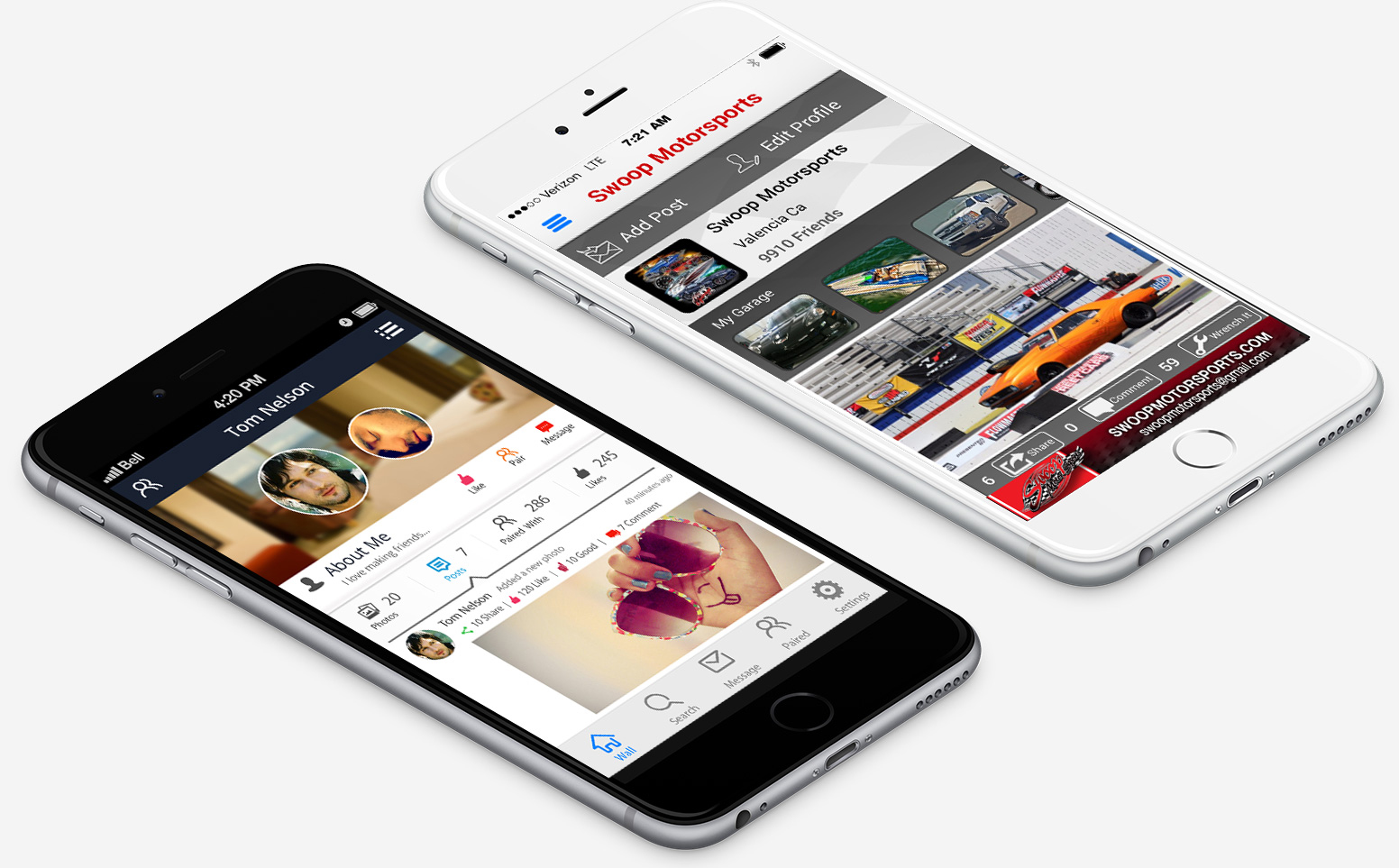 Hybrid iPhone app development
Hybrid iPhone apps are developed using the standard web technologies like HTML5, CSS, and JavaScript Hybrid approach - "Write Once, Run Anywhere" (the same code can serve multiple platforms along with iOS). Hybrid iPhone apps are built with JavaScript, HTML, and CSS like web apps and run in something called a Web view, which actually is an easy browser within your app.
We exploit our existing skillset of JS, HTML, and CSS to develop a single codebase that runs on both iOS and Android. This is the noticeable key advantage to Hybrid apps but it really can't be exaggerated. Hybrid is the right choice for the vast majority of apps.
Our iphone app development approaches
Based in Bangalore, Fusion Informatics provide customers with a wide range of IT solutions; designing and developing iPhone apps is our forte and we provide our customer a selection of ideas, strategies and designs for developing iOS app for tours and travels, food management, health and fitness, ecommerce etc.
We believe in the idea of less is more and hence, make your app simple and attractive, with user-friendly layouts and easy navigation.
We understand the importance of customer comfort and thus support multiple languages with localization and globalization.
We focus on the offline experience of users as well.
Like customer satisfaction is your main aim, your contentment is our goal. We study your target customers and based on the results create mobile applications to best suit them.
The following are the two key iPhone application development approaches.
Why Choose Fusion Informatics as your iPhone App Development Partner Company?
Fusion Informatics is in the list of top ranking iPhone / iOS app Development Company in India, UAE and USA and a trusted partner to your business for your iPhone apps requirements across diverse domains. Since 2000, our team of award-winning mobile strategists, business analysts, UX/UI designers, and iPhone app developers have conveyed over 545+ iOS apps to both enterprise and consumer-facing companies.
Our expertise iOS/iPhone application development team in Bangalore, India dedicated in developing highly polished iPhone app solutions according to your business needs and scale to satisfy user demands. We have designed iPhone apps for multiple categories to fit your needs such as augmented reality, Finance/Banking Application and Social Networking.
Connect With Us
Get in touch with us 'Fusion Informatics' for a better outcome at affordable cost. We are counted at top in the list of iPhone application development companies in Bangalore, India. Our services also spread over to other major cities of India such as Mumbai, Delhi, Ahmedabad, and other countries such as UAE, and USA.
Contact us immediately and entitle a best deal! Fill out the request form or drop us your app project inquiry at sales@fusionInformatics.com. You can also call us +91- 6361 054076. Our Fusion Informatics' iPhone app development expert team will get back to you immediately. We are in a click away!