About – LYNK like Packers and Movers App Development Cost
In recent years, the packers and movers industry has experienced a large rise. A large number of people use packers and movers apps to move from their homes. Some people want to move because they want to change their place of residence. On the other hand, for some people, this is a job or business call. This brings the need for Mobile Packers & Movers Mobile App development Service Company on demand. With the help of well-known companies, packers and household movers can have exceptional mobile service applications. Now the packers and movers application has divided between two kinds of users who are looking for ways on how to use LYNK like app and some talented entrepreneurs looking for solution on How Much Does It Cost to Develop a Packers and Movers App like LYNK, Porter.
The main idea behind the development of packing and moving app is to handle diversion activities related to family and industrial goods, lifting machinery and heavy equipment, warehouse units and many more that aligned according to client needs.
Today we will discuss in detail about the process of developing packers and movers' apps and How Much Does It Cost to Build a Packers and Movers App like LYNK. Therefore, to get started, your application must have great features that can not only attract users but also help achieve success for companies in this sector.
Therefore, to make the complexity of the transfer easy and not inconvenient, packers and movers applications can be said to be the only lifesaver. This application helps meet the requirements of transportation and logistics services, transfer services and items such as heavy electronic goods and driving machines on the user's doorsteps.
With this, we are all ready to move to the core elements of this article, namely, to find out Cost to Make an App like LYNK. So, let us go deeper…

Cost to Develop an App Like LYNK and Its Business Model
When it comes to estimating on Cost of Creating Packers and Movers App like LYNK, several factors are going to consider and this includes the complexity of applications and special platforms required by the application. This also includes locations for using applications such as states or countries. For different locations, development costs are different. Developers from various countries charge different rates.
Let us discuss about the estimate of LYNK like Packers and Movers Clone app Development Company and charges for developing this version of this famous app. However, one question that will bother you is how much it costs to Cost to Create Packers and Movers App like LYNK. It is impossible to calculate a definite cost because it depends on several factors and varies accordingly. Nevertheless, we will give you price estimates based on several case studies.
Considering around $ 12,000 to $ 18,000 in overhead costs, on average the Cost to Making Packers and Movers App like LYNK can cost around $ 40,000 for a single platform, whether it is Android or iOS. It is better to hire mobile app developers who can develop in the estimated budget. The overall price can also vary depending on the choice of platform and additional features.
Discover How Packers and Movers Apps Like LYNK Work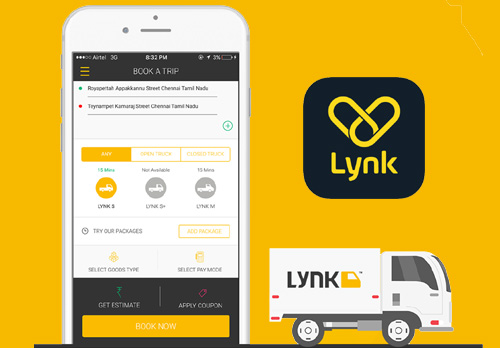 This business can offer the scope of packers and movers ranging from packaging all family units to packaging, choosing the right things or fine objects and some other furniture. Expert experts will provide total assistance with packaging and moving merchandise from source to destination.
We help assist giving ideas for your Packers and Movers with a startup business idea along with the Cost of App like LYNK, Porter. Our versatile blueprint technology allows you to get started with your On Demand Packers and Movers website or mobile app similar to Packers and Movers App Development with a custom UI front-end, advanced admin dashboard, powerful analytic panel, etc.
The main factor affecting the Development Cost of a Mobile Apps like LYNK is the complexity of applications, features and functions, platforms such as iOS/ iPhone or Android. Furthermore, the phases incorporated in the overall development process can also vary the development costs for applications like LYNK.
This blog is mainly about Cost of Developing a Packers and Movers App like LYNK cost a business. However, that cannot be done without discussing important issues surrounding the topic. The explanation above attempts to remove the scenario of how much work must be done in making such applications. Thus, the costs incurred can be justified and you get the idea of ​​a company that is trying to get more money that you can save.
Basic Features Affecting the Cost to Create Packers and Movers App like LYNK
Working in industry on demand is very different from conventional business. You must maintain a network of service providers, which in this case, will be a truck and driver fleet. Therefore, as an administrator, you will need some great features to manage various aspects of your moving and packaging business. Let us explore some basic features-
LYNK for Moving Customer Applications
Set Pickup & Drop Location
Get Notifications
Send Request
Online Payments
Track Drivers
Check History
Give Reviews & Ratings
Get insurance
LYNK for Admin Panel
Dashboard Management
Manage Drivers
Manage Customers
Accept / Reject Review Requests
Allocate Tasks for the Care Team
Manage Wages & Commissions
Reporting & Analysis
Fuel Use Verification
Vehicle Management
Weekly Generation & Statement Reports
LYNK for Driver application
Accept and cancel orders
View Daily & Weekly Earnings
Accept / Reject Tasks Assigned by Admin
Check Order History
Change of Availability
Receive payment
You need to Hire packers and movers iOS, Android app developers to have such separate modules for end users and drivers because you need to manage your drivers, customers, and business operations, these modules will function as an interface that will connect to your admin dashboard, giving you in-depth analytics and business management capabilities as an administrator. The final customer application, admin dashboard and application driver must have the following features if you plan to start from the basics:
Advance Features That Affects the Cost of Making Packers and Movers App like LYNK
Here are some of the features that affect the LYNK Packers and Movers App development cost for iPhone and Android where packers and movers must make it effective. These features attract users and help achieve the success of companies in this industry. Here are the advance features you should take care of while developing your own Packers and Movers clone app script.
The first thing that the application must have is effective vehicle transportation tracking. GPS assisted applications help customers and companies. It keeps them updated with the location of the current transportation vehicle and knows the expected shipment of goods
Another important feature is the promotional offer that will be sent to the user. This helps in knowing the best service they can use at a good price. It attracts users to rent services when needed
Delivery of goods that are successful in the destination location requires the right invoice. That can be done manually or online. The packers and movers apps must allow the service provider to know the status of the transfer of goods.
To move a large number of items, the task can be very tedious. Therefore, proper transfer planning and scheduling needed. An efficient application that provides assistance in planning the transfer of goods at the right time to a new location
Another key aspect of packers and movers shifting services is the calculation of tariffs. The mobile application must assist services in calculating tariff fees. It must also provide information about the number of transportation trips traveled.
Other features that must be owned by the mobile application include payment options and support services. It must also include a time tracker and logbook to provide the services needed for users
Are You Looking To Build Packers And Movers App Like LYNK? Share Your Requirement to "Get a Free Quote"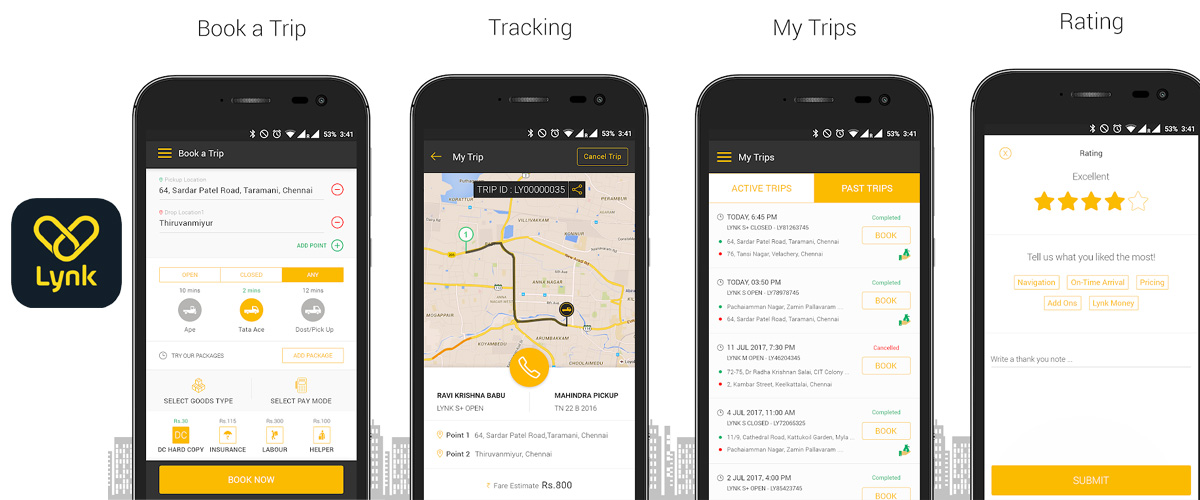 How Much Does An App Like LYNK, Porter Cost?
Every customer has different requirements such as lifting heavy equipment or home products. Request-based applications allow them to call their packers and movers to transfer goods to another residence or warehouse. After offering the best mobile applications for various industries such as restaurants, parking, etc., Fusion Informatics is the best choice being a Top Packers And Movers Mobile Development Company.
Therefore, you are handling packers and movers business and want a great mobile application. Then, Fusion Informatics is here to serve you. Features and functionality is not an obstacle for us. We follow a simple method, you come up with an idea, and we analyze it and offer you a design approach. After you provide a green signal for design, we start with development and give you the final application after quality testing.
Do you have a packers and movers business? Then it is time for you to improve with some advanced technology solutions to overtake your competitors.
To know the Packers and Movers App development Cost in Bangalore, Mumbai, Ahmedabad, Chennai, Delhi, Noida, Gurugram, USA and Dubai then Just contact our experts at sales@fusioninformatics.com and they will provide you with the most precise solution for your packers and movers company.