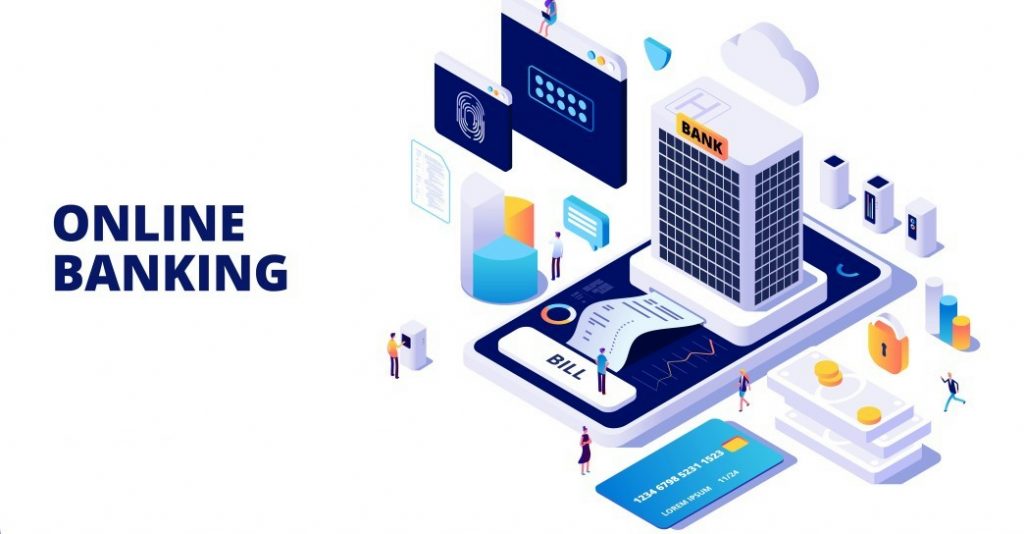 Are you a Financial Service Provider, Start-Up, SMB, or, Entrepreneur, looking for a mobile app development idea? Your search for that 'idea' ends here. In this blog, you will come to know a complete guide on Mobile Banking App Development that's trending in 2021. As per Statista's recent forecast, in the current year 2021, a huge number of 196 billion mobile apps are projected to be downloaded by consumers from the mere Google Play Store. And as per DataReportal, there are around 5.22 billion unique mobile users the world over, which justifies your decision to go for a mobile banking app development for your business. The mobile banking app takes care of all the internal banking processes and operations meant for banks' varied client-base scattered across the globe.
Let's discuss in detail mobile banking app development, and various benefits, features, about the app itself, top banking apps, and a complete guide on the topic!
Why Mobile Banking App?
For instance, if you have an account in Standard Chartered bank, what message do you see? "New-age banking experience for your financial freedom". Further, it encourages you to download the SC app on the iOS platform, says, "Take control of your Standard Chartered bank account in a quick, simple & convenient way using our SC Mobile app."
So, if you are a financial service provider specializing in banking services, the two-fold benefits are there:
Your mobile banking app is a free tool for clients who can use it at convenience.
One-time investment and lifelong benefits. You will have a huge cost reduction and effectiveness of your banking services.
Major Benefits are:
User-specific control – Clients can keep the tab of their expenses, transactions, deposits, overall management of personal finances becomes a convenient and efficient process.
24*7 availability – Clients don't have to visit bank or ATM personally rather opt for app-based services that are easily available online mode 24hours and located anywhere in the world.
Security protocols – If you are developing for top banks (or just any bank irrespective of the stature), you have to take care of their credibility factor that comes from their unparalleled services. So, you need to include stringent security protocols, customer privacy, information integrity, encoding software in that way.
Track loans, deposits –  A mobile banking app allows app-users/clients to perform varied banking operations like tracking of loans, check deposits, payroll- services, etc.
Digital records:  The mobile banking application records all the sensitive data of clients, banks, data related to several financial dealings are stored in the digital format. Paperless, digital records are used by banking institutions, by interacting with clients By using mobile banking development wisely, a banking institution can interact with their clients and even can manage legal issues without the need of revelation of sensitive information on paper
Saves time: Your clients don't have to go to physical locations and stand in a queue for availing of services like cash withdrawal, deposits, updating an account, etc. All are done upon few clicks on a mobile phone, your app guides you through the process.
Reduced costs for any customer service: Customer Service costs are hugely cut down up to 70% with the arrival of a digital model of banking via mobile app development.
Market Trend
Just in the United States, as per Statista report,90% of the total mobile banking app users do check their balance in bank accounts.
NOTE: So, before going ahead with the development of a mobile banking app, you should be capable to find the answer to one basic question – "Why do your customers need or require a mobile banking app?"
Notable Mobile Banking Apps
Chime
HSBC
Wells Fargo
JP Morgan Chase
CapitalOne
Bank of America
Standard Chartered
Significant Features of Mobile Banking App
Creating & Managing Account
24*7 Customer-Support
Push- Notifications
Personalized- Offers
Cashback services
Trackers to check spending level
Secured- Payments &Transactions
Sharing finance allowing bill- splitting among multiple users
Mobile Banking App Development – Stages & Costs
Two-steps Processes which include-
Discovery Stage – It includes deliverables like the final version of application-concept, prototypes and UX/UI design, architecture plan of the project, product backlog, focused analysis of market & competitors.
Development Stage- A typical cross-functional team of engineers for quality assurance, front-end developers, back-end developers, project managers, delivery managers.
Methods of Mobile Banking App Development
There are two methods –
Splitting the full banking software into app versions. As a result, you can release your app more quickly. Moreover, you can test all your mobile banking unique features with a real-time, actual user. Normally, this method of mobile banking app development takes approximately 3 to 6 months. The estimated cost incurred could be around from 50kUSD up to 80kUSD per platform. Thereafter, you can go for developing further app versions. Yes, before moving to this step, you see the feedback that comes from the market.
Another method is to plan and then develop an application with full-fledged features of mobile banking. Under this method, the entire process of mobile banking application development takes more time. Also, the budget is more as the scope of work increases a bit.
Cost Estimation
As per Clutch's estimation, the cost for the development of a mobile banking application might range from $200k to $500k.
Factors that determine cost estimation are-
Development basis like mobile web, hybrid, native, etc.
Type, location of the vendor.
The number of features & app complexity.
UI/UX design complexity.
Infrastructure at the back-end , connected APIs.
Special GUI, visual elements.
Types of platforms-(Android, iOS, cross-platform, web, etc.)
Bottomline
Financial dealings and transactions feature among the topmost priorities everywhere, all industries. Banking services are unparalleled. And when banking institutions are available on the apps of every user's mobile phone, the seamless experience is guaranteed for the reasons mentioned throughout the blog. It's the ripe time for you to go ahead with your exclusive mobile banking app development to create that satisfying, convenient platform for all the users. Reach out to the best mobile application development company in your area and seek adequate guidance for the application development meeting desired business goals.
Wish to own an exclusive mobile banking app for your company? We can help you with a banking app that provides a customer-centric experience that is convenient and engaging for your customers. Feel free to ask for a demo.