Artificial Intelligence Development and Machine Learning algorithms are creating the sensational revolution in all Industries, which have taken control of all aspects of customer driving activities to develop the productivity of companies. Consequently, the technologies are brought the imagination from the business such as chatbots, natural language processing, and automation. Our advanced Artificial Intelligence and Machine Learning methods are excellent at analyzing blocks of data, for the case, and identifying trends in that data.
Particularly, produce suggestions to increase the progress of business, or to imitate human's decision-making based on the data presented. In the same way, it has increased the scope of business to render and increase the performance of the business to satisfy the customer, which leads to more business. Now, most of the business people are searching for the best Artificial Intelligence development companies in Sweden to implement the advanced AI development to make their business updated.
Fusion Informatics is participated to implement AI in all business categories. We hold proficient AI Developers in Sweden helping business people to overcome challenges from the business task. Our Best AI Development Companies in Sweden, having immense of background in developing numerous applications. Our focus is to collaborate with clients for the output results, which deliver high ROI of the client's business.
How do Artificial Intelligence Systems help?
Artificial Intelligence Development can utilize to solve many different tasks produced by the business itself, some of the benefits are listed below.
Utilized to develop computer vision to analyze the images
AI can implement Biometric Security for facial recognition
Chatbots to communicate with customer on certain queries
Availability of Speech Recognition to interact with customers
NLP applications enable users to interact with their own words
Facility of Controlling and Managing transportation of goods
Accessed to obtain real-time insights for decision making
Real-time Insights and Analytics to predict business progress
Automation in the flow of business to control the things
Prediction analysis to prevent any breakdown maintenance
Why Fusion Informatics for AI Development Services?.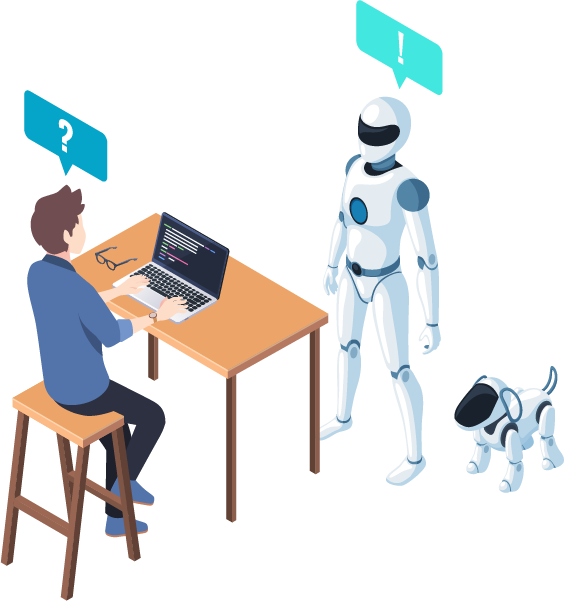 We are capable to understand the Best Artificial Intelligence Development requires proficient skills to perform finest in the Industry. We also identified the importance of AI and Machine Learning plays a major role in the business to deliver the best results. Our developer has the capability to develop the top Artificial Intelligence solutions to meet your business objectives. Before developing any project our task manager and developers will discuss with clients, based on their requirements and market demands we focus on the project and deliver the custom solutions for their priority.
At 2000, we started our journey in developing various technologies like Artificial Intelligence and implemented these latest technologies in our potential clients, where our success made us stand in the top position in the list of AI Development Companies in Sweden. At Fusion Informatics, we have been one of the Top Artificial Intelligence Development Companies in Stockholm, Sweden as well as Stockholm, Gothenburg, Malmo. We are honored to say that our AI Developers are considered the best Developers of the top Artificial Intelligence Development Company in Sweden.
Reach us at sales@fusioninformatics.com If you are looking for a reliable Artificial Intelligence development company in Stockholm, Gothenburg, Malmo, Sweden.