Travel Management App - Success Story

Client: Happy Roads

Industry: Travel

Challenge Area:
While planning for weekend trips, travellers were finding it difficult to know about a nearby restaurant, hotels, RO, gas station, car repairing, ATM, etc.
Travellers were not aware about the various locations that could be ideal place to explore at the vacation spots/li>
Hassle of researching to find exciting locations from various sources.
Inability to map out if the en route spots are ideal for a particular traveller type./li>
Lack of availability of navigation facilities in case of unknown and unchartered roads/li>

Business Impact:
Get more insights intotravelers
Earn additional revenue by offering other services
Client Introduction
Happy Roads is an application that enables its userswith a customized service of planning their road trips. It makes sure that your trip is meticulously planned. Not just that, the app helps users plan road trips, create travel itineraries; navigate to their destinations even without a network. The client leveraged BPCL's extensive network of over 13,200 fuel stations to assure its customers an anxiety-free journey by creating pit stops with clean toilets, baby care rooms, food, and beverages. The company has also curated a list of restaurants, pharmacies, ATMs, and other essential services that one can visit during the trip.
Challenges
While planning for weekend trips, travelers were finding it difficult to know about a nearby restaurant, hotels, RO, gas station, car repairing, ATM, etc
Being informed about the many location possibilities of vacation spots
Research about exciting locations
To ensure that all the mapped out en route spots are up to the mark
Giving navigation facilities of unknown and unchartered roads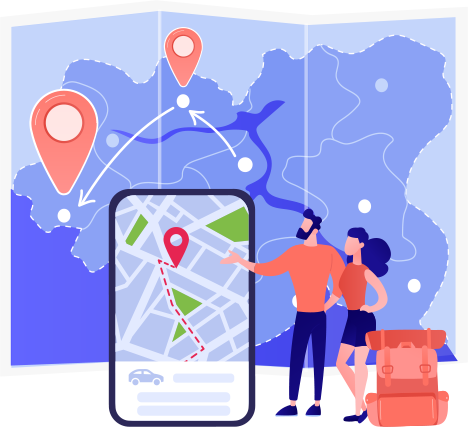 Strategy
The strategy involved defining the project vision and analyzing the competitors and market. We then analyzedour clients, what they want, and what we can give them. Once the application requirements have been defined, project documentation for its functionality was prepared. This is one of the most critical business analysis tasks. The mechanism of users & interaction with the application was then explained with the underlying logic of its work. After carefully considering all the essential aspects, we managed to develop an application that ensures proper privacy policies before entering any personal data. We have a section where user can plan their road trips including where to take breaks, which sites are available to visit during the travel points. They can plan their fuel filling, buy roadside assistance, and many other basic required things like ATM, Washrooms, etc.
Key Features
Customized client-oriented services
Seamless navigation with no internet along with emergency services
All necessary spots mapped out prior to users trip making it easier for them to travel
Voice-activated search facilities with "Audio Siri 9" artificial intelligence functionality that makes finding locations while driving much safer and easier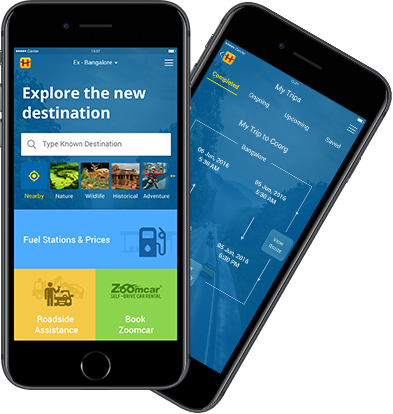 Achievements
Get more insights intotravelers
Indirect sales of petrol and other services surged.
Plan out the supply of petrol
Planning other services they can offer with existing infrastructure
Earn additional revenue by offering other services