Client: Tough Crowd

Industry: Entertaintment

Challenge Area: Unavailability of video-sharing platforms for stand-up comedians

Business Impact:
20% growth in reputation and fame of the new talent.
Increased the reach of the talent videos with 40%.
The dramatic rise in business productivity and revenue.
Client Introduction
The Tough crowd is a comedy app developed to upload and watch funny videos. The company had an innovative idea of developing a platform that can present users with a new level of comedy experience and make them collaborate to rate and win a prize. As a result, the Tough Crowd application was developed, which is currently holding the best funny video collection of more than 10,000 videos from different locations and channels. The application collects the funniest videos daily and is providing the option to download/upload the videos and the chance to win cash prizes.
Challenges
Online video sharing platforms for a specific purpose was not available.
Allowing standup Comedians/Artists to be a part of the social community.
Getting feedback from viewers on his/her performance through video.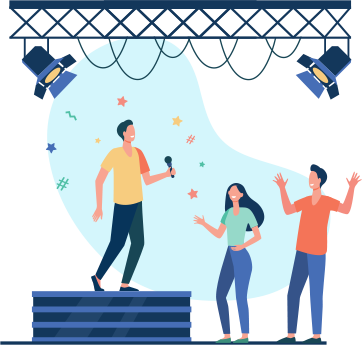 Strategy
The client had a promising idea to implement the mobile app that helps the audience, friends, public, and family to watch the available videos in the mobile app and rate them. They also needed to add new videos regularly to hold the operating activity. The overall aim of the mobile app was to create a platform where people can watch any comedy video and can upload to win prizes for top-rated videos. Accordingly, after a better understanding of customer objectives, our experts diagnosed the data and usability related features, followed by creating a suitable UI and selecting an appropriate development approach to deliver what was intended.
Key Features
User Registration
Profile Creation
History of Wins and losses
Competition board
Professional Video Editor Tool.
Fast, Free Downloads and Save
Sync Mode
Social Sharing
Profile Follow and Tagging
Rich UX/UI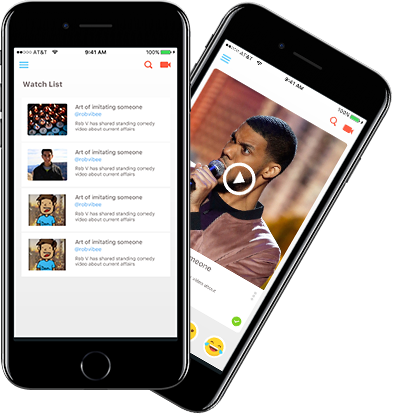 Achievements
The app pulled off 10% of new talent to the platform.
The platform brought about a 20% rise in the reputation and fame of the new talent.
The talent videos were able to increase their reach by over 40% with the views and likes.
Overall business productivity and revenue witnessed a significant boost.