Client: Quickrize

Industry: Healthcare- Fitness

Challenge Area:Fitness Planning and Scheduling

Business Impact:
Achieved 10% business growth from the Fitness club owners and Dieticians.
Enhanced accounting and increased profitability by 5%.
Increased asset utilization by 20%.
Client Introduction
The Quick Rize app was established by Gankan Pvt. Ltd to help users in managing fitness programs, guiding with personalized meal plans, and helping users to participate in challenges. The company supports professionals, sportspersons, Pre-wedding plans (Female & male), Prenatal for females, and Postnatal fitness for the individuals who are busy with their schedules by planning, designing, and scheduling their diet and workout programs. The client was looking forward to developing an application to provide its users with a better plan and schedules of fitness programs and implementing the advanced features that will keep its users engaged.
Challenges
High customer acquisition cost.
Lack of an organized system in place.
Unavailability of unique platforms to collaborate with various participants in the fitness industry.
Inability to keep exercise logs and food consumption logs.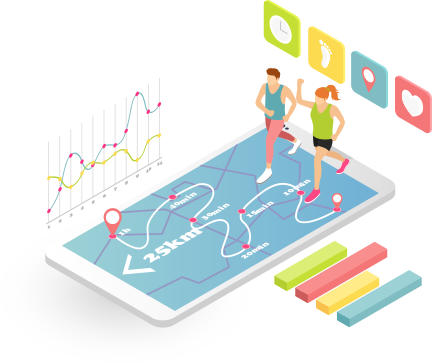 Strategy
The experts at Fusion Informatics came with an innovative strategy to meet the customer demands and developed QuickRize apps for both Android and iOS platforms after conducting initial research.

The features were finalized to enable the application to help the user in planning on diets and workouts that were designed to perform at a home and the programs to get well connected with experts such as dieticians, physiotherapists, yoga experts, and doctors. After a comprehensive analysis of the current process, we developed the list of features, we had consulted several dieticians and gym owners, personal coaches, and validated/suggested changes in the process which the client have suggested us initially. We also analyzed the needs and challenges, as a result, the QuickRize app was designed to help professionals to plan for fitness programs as per availability, working hours, stress level, effort level, etc.
Key Features
Developed Capability to handle users' daily workout, food intakes.
Provided various statistics and reports to compare what was planned vs achieved, Gap analytics.
Retain data and context seamlessly.
A social network for like-minded people.
Challenges in which users can participate, leader board, to see where they are standing in their network as well overall.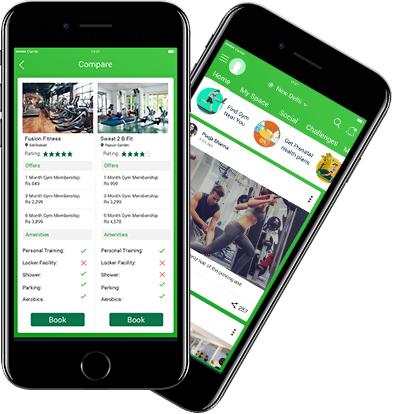 Achievements
The client successfully accomplished 10% business growth from the Fitness club owners and Dieticians.
The app helped to uncomplicate accounting and increased profitability by 5%..
The asset utilization was improved by 20%.