Vehicle Booking – Case Study
This client was a startup entrepreneur based out in Nairobi, Kenya who was looking forward to mimicking the application similar to Redbus

Brand: Vehicle Booking – Case Study

Industry: Travel

Location: India
Core Platform : Web
Programming Language: Asp.net
Framework: MVC
Database: MSSQL

Target Audience
Bus operator, Local commuters, Bus ticket bookings agent

Target Market
Tanzania & South Africa
Challenges
The varying seat layouts of different vehicles, which were required to be created dynamically into the portal.
Setting up the different routes, timings, inventory, and business revenue models.
Identify the target audience's willingness to buy online tickets
Identifying how the commission structure can be set between bus agents and clients to run this idea.
Dynamic seat layout that does not exist in designed seat layouts.
Strategic Approach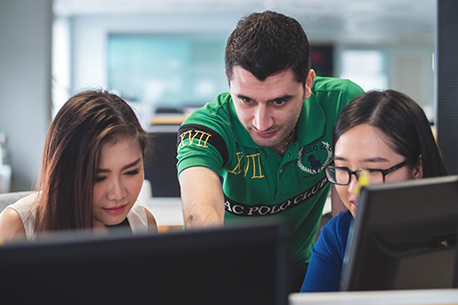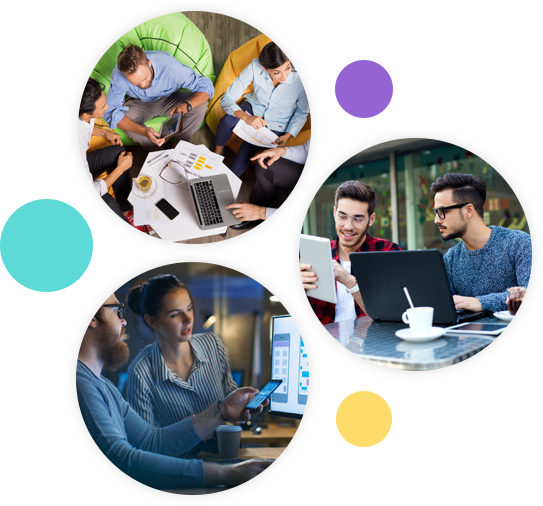 Scope :
Customers

Onboarding.
Search & Book seat(s)
Choose seat
Choose pickup/drop point
Trip histories
Credit wallet
Offers
Refer and earn
Operators

Manage vehicles.
Define layouts and rate of seats
Trip schedules with its pickup/drop location
Bookings
Earning
Refund/cancellation
Agents

Book tickets
Manage bookings
Earning
Refund/cancellation
MIS reports
Backoffice/Content Management

Manage operators
Manage Agents
Manage Customers
Bookings
Configuration
Earning and account reports
Configurations
MIS reports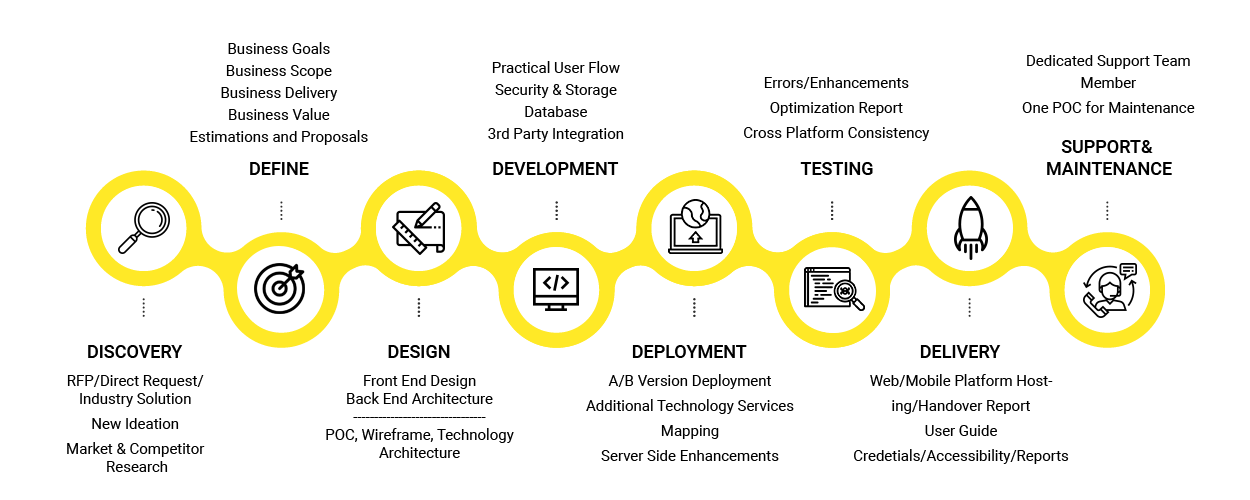 Project Highlights
Application Features
Providing a unified platform for its customers to book buses, avail offers, etc.
Enable efficient services at affordable rates.
Drive efficiency and growth in its business.
Facilitate automated bookings.
Starting red bus like website in Tanzania & South Africa
Establishing an operator business for the intercity bus Service in various cities
Bring transparency in its business.
Organizing business process efficiently.
Provide a market place for intercity buses.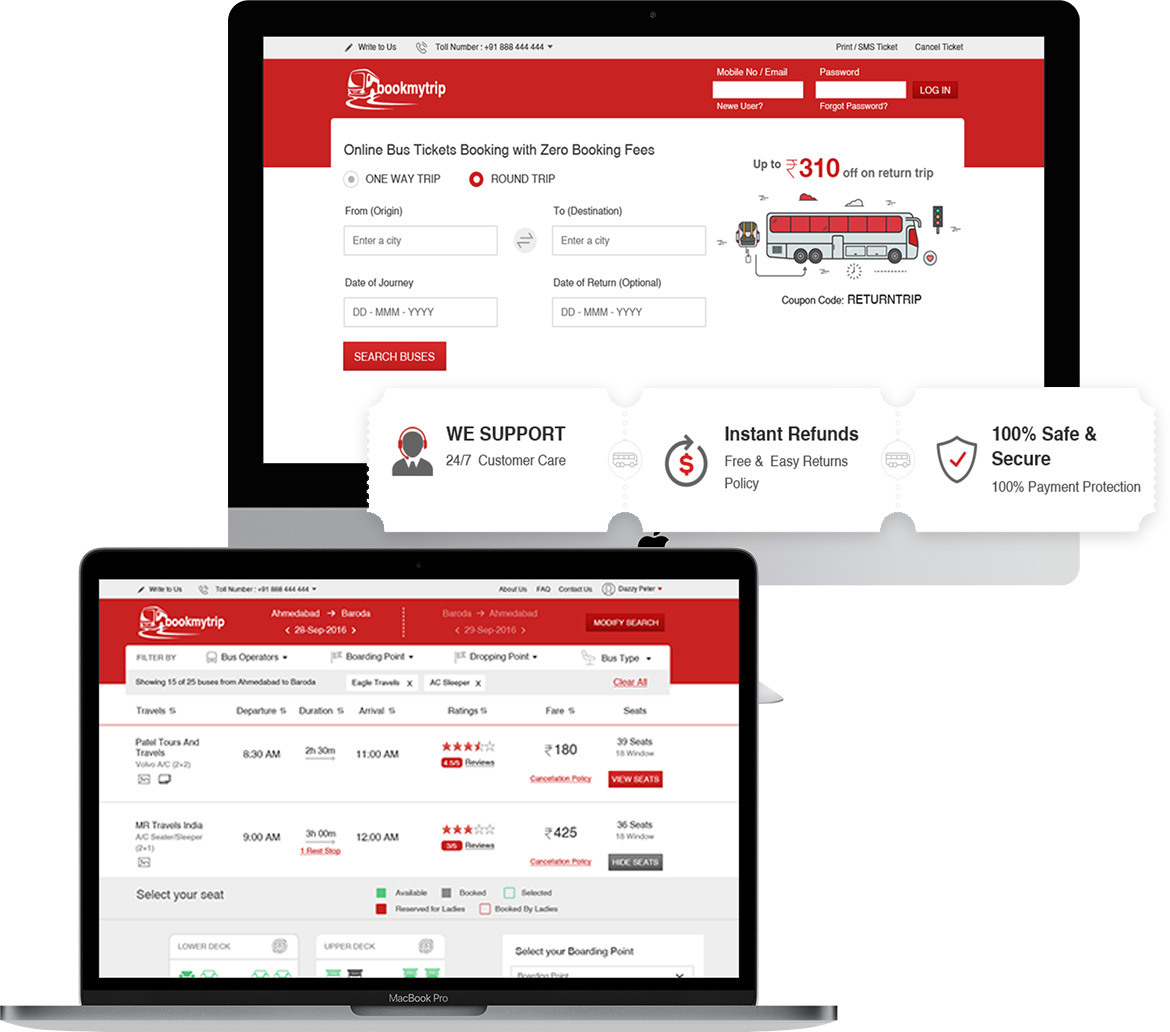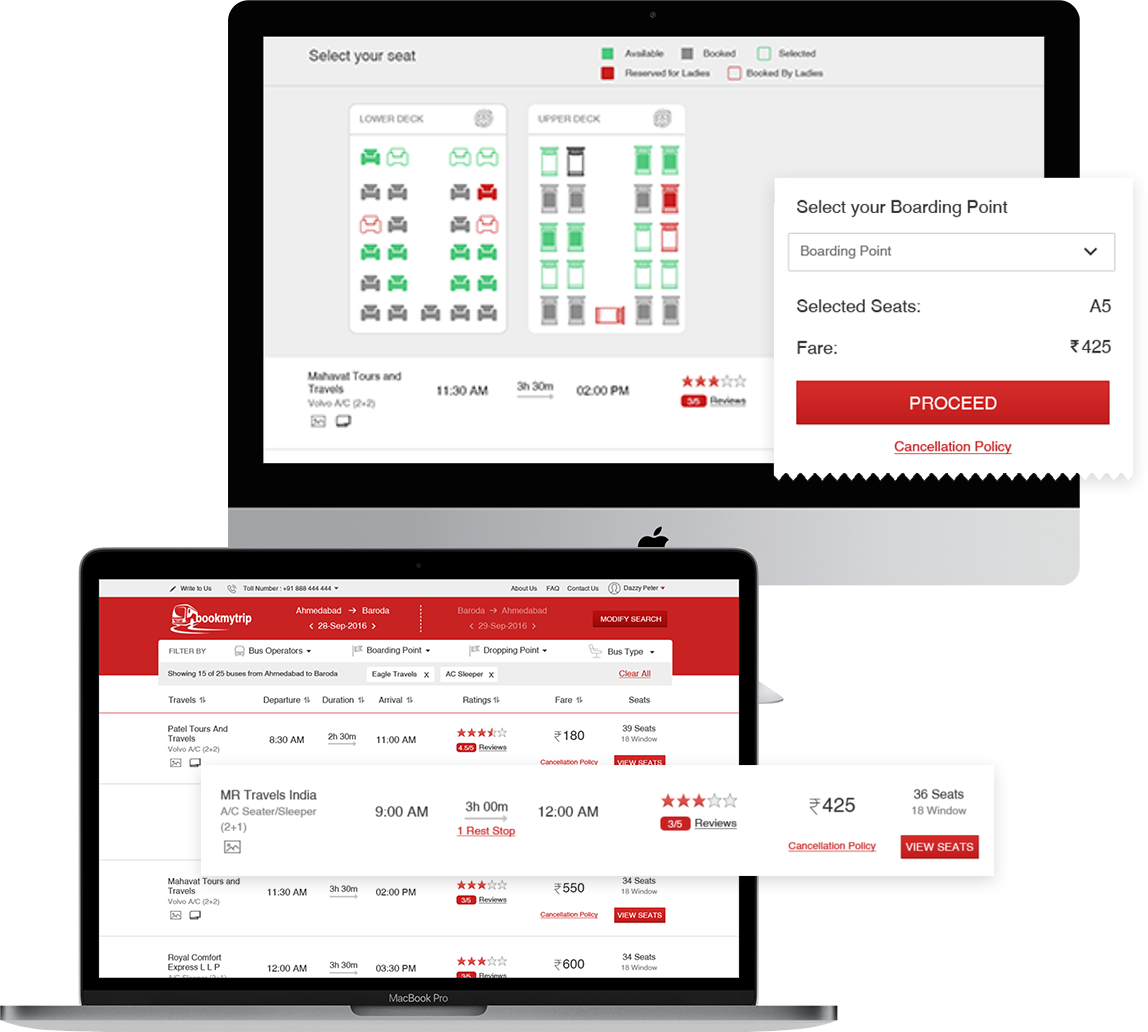 Key Highlights
Optimized route management approach.
Alternative of layout builder for the startup limitation of budget and time
Key Takeaways and Learnings

Alternative of layout builder.

Increase in Sales

Reduced Overhead

Increased profitability

Increased Income

Reduced Overhead Cost
Business Impact
Enabled the local commuters to book the tickets within a few taps.
The client witnessed a 5% increase in sales
Reduced 10% overhead by limiting the bus services schedule
Increased 10% profitability for bus operators by reducing nonprofitable route operations
Increased 10% income for a travel agent.
Reduced 20% their day to day operation overhead cost
Take your business to the next level of success.
Make the smart move today!