Hire Best Progressive Web Apps Development Company in Bangalore, India
A progressive web app is a website which can perform like a mobile app and act as a natural mobile app at the same time. Progressive Web Apps are strong, smart, and produces an attractive user experience to the customers. It is the advanced technology, which makes a process innovation in achieving with an outstanding sense for users. PWA helps to meet the customer needs more efficiently and effectively, where it increases the engagement level compared to the traditional website.
The main aim of the Progressive web apps is to provide a successful business in a constant manner with the process of blending all the latest technologies and make the user sense (feel) like mobile app while experiencing the website. An advanced web technology presents a unique way to produce an amazing user experience by improving the appearance, engagement, and convenience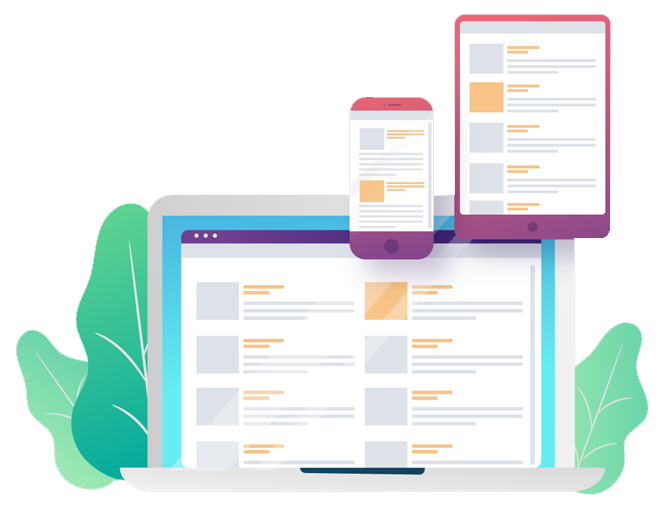 How our PWA Developers in India Helps?
At Fusion Informatics, we develop applications, applying the latest and advanced technologies to make rich-features progressive web apps. We always maintain Industry standards to deliver our clients' projects more efficiently, more unique and to increase engagement in high-level. We also analyze the market demands in what customers are looking to feel your website is more attractive than your competitor's website. Our before projects made us stand in the top and leading progressive web apps development companies in Bangalore, Mumbai, and Delhi, India.
Although a progressive web app development company in Bangalore is increasing day by day it is very hard to find progressive web app developers in Bangalore and it is quite a distinct appearance, a growing number of businesses has previously been realized on its expanded abilities. Increased production and high-grade user experience are the advantages of this model of application over mobile or web software.
Benefits of Progressive Web Apps

Progressive
Progressive Web Apps acts with every requirement of the customer needs and improves progressively, leveraging innovations of the user's device and browser.

Linkable
PWA can use the URL to intimate the modern state of the relevance. This will enable the web app to show its position when the user bookmarks or portions the application URL.

User-friendly
The structure employed in PWA is secure, fast, central and pleasant user experience. PWA changes easily for producing an enhanced experience in the both mobile and desktop.

App-like performance
A Progressive Web App seems like a Native app and it developed in the application shell design, with minimum page refreshes. It is fast loading and lightweight, easy to use with fewer data.

Off-line Mode
Progressive Web Apps operates easily in low-quality systems with the maintenance of the service workers. It also has the experience to work offline, without an internet connection.

Re-Engaging
PWA is Discoverable by search engines, and the user can operate offline mode and appears on the home screen. Push notifications are possible with current updates from favorite websites.
Additional Benefits from PWA
Extra affordable
Extremely scalable
Increased ROI for purchasing costs
Works with every phone, browser
Access to each screen size
Works Online or Offline
Easy Searching abilities
Renewed Content Viewing
Strong and Navigation just like an App
Push Notifications on the go
Anytime access everywhere
Let us develop and enhance your Business with our best Progressive Web Apps
Progressive Web Apps are increasing in various designs. It allows users to visit your floor to view your brand, goods, and services alternately of you addressing the audience. It is a standard change indeed. At Fusion Informatics, we help customers with quick and secure progressive mobile apps that are unique over all devices and 100% reliable and fast in mode. We help your business reach more audience and convert them long customers through our best Progressive web apps development companies in Bangalore, Mumbai, and Delhi
Now, Business is handling the difficulty of engaging the users to app stores to browse by the apps and download. Even most of the audience understands regarding the app. In addition, as per our research and study show the audience who is viewing and not downloading due to many reasons. It shows the viewing to download rate is low.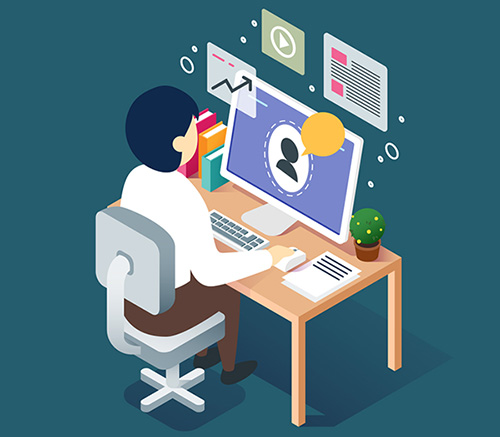 ---
About Our PWA Developers!
Our progressive web apps development company in Bangalore having a team of experienced PWA developers built an app in lightweight and User-friendly. Advanced to the standard apps, they can sustain the extensive diversity of devices despite the design factor. With the help of expert PWA developers in Bangalore, we produce the highest performance of framework update. Offline adaptability does progressive apps very helpful.
When we develop advanced PWA for your business. The user can download directly from the website and no need to go and depend on app stores. The PWA is highly reliable at work and they are highly user-friendly experience in design and easily adaptive. Hire our best PWA developers to make your project highly reliable and secure. Looking for best Progressive web application Development Company in Bangalore, Mumbai, and Delhi so we are the top in position to make your business on top.