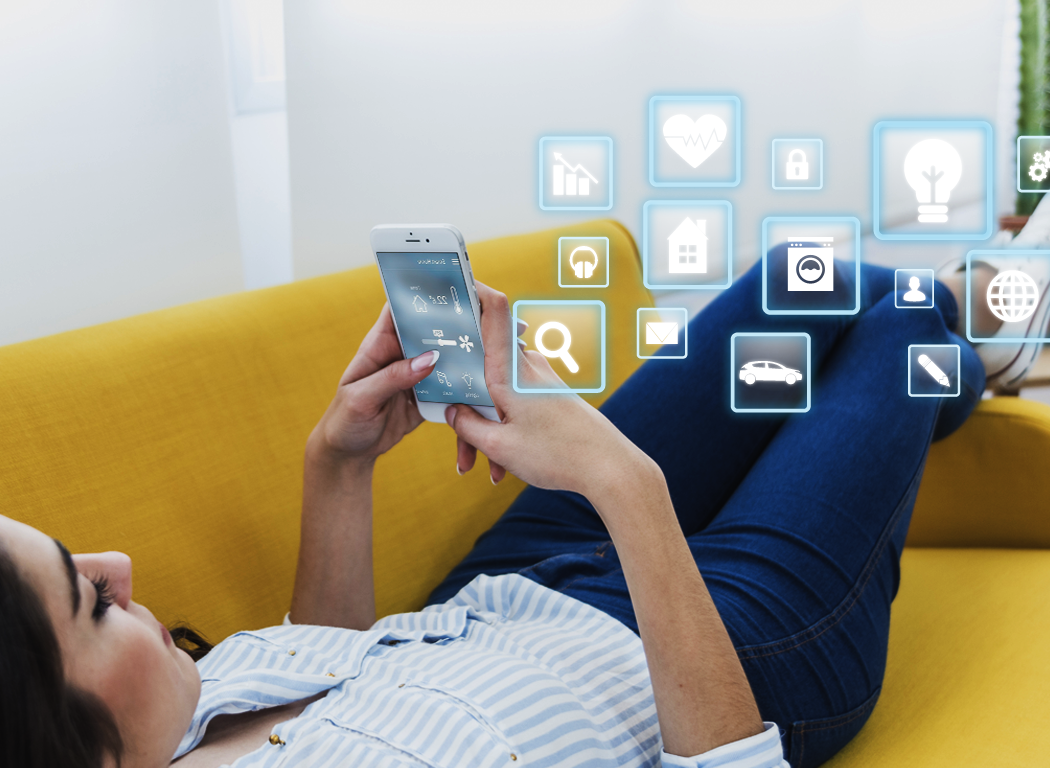 Smart technologies are extending their revolution in all areas of business and even we are using in our daily lifestyles. We are stepping our future by developing every device connected to share and communicate with each other by IoT technology. As a top IoT application development companies in Riyadh Saudi Arabia, Fusion Informatics provide IoT technology that drives business-oriented IT solutions by knowing your individual requirements, outlining, and analysis, applying the proper technology and full-proof development method.
We encourage you to allow the full potential of the project by extending an application that helps to communicate and transfer the data across the network. We are capable of integrating your devices with the latest IoT technology to fulfill desire objectives. We provide best IoT development services to various enterprises such as healthcare, automobiles, transport, eCommerce, and support.
How does IoT Technology work?
Sensors
The technology programmed in the sensors or processors that inserted with devices across the network used to sense the data transferred from other devices.
Connectivity
The IoT technology works with Internet connection through the mode of connection of Bluetooth, Wifi or RFID. These connecting functions enable devices to transfer from one device to another device easily.
Data Processing
The data stored or collected from the various devices need to process for reports and delivered useful insights, where cloud server helps to store any data and can analyze, manage and safely stores the data needed.
User Interface
The User Interface has the capability to check and monitor all the device performance. Depending on the IoT and complexity of the operation, the user may be capable to execute an action that may affect the system.
Best IoT App Development Company
An IoT app becomes a vital part of most of the business that helps to empower the customers and collects the data in the operation. We at Fusion Informatics realize the significance of holding a strong IoT App that complements your IoT approach by deciding the effort fields and implementing the associated technical solutions. We draw collectively the best of development methods, structures, and IoT technologies in every business to improve multiple platforms, back-end operations, data, and consumer experience.
As we are the best IoT development companies in Riyadh, Saudi Arabia, understands in the extensive potential of the Internet of Things development, which performs everything connectable. With smart devices using your houses, offices and all enterprises will create a network of IoT devices, which will communicate with any other devices, and this technology can control over mobile app with simple clicks and provide all useful insights that help to improve business.
IoT Services we offer
IoT Mobile App Development
IoT App Development
IoT Services and solutions
IoT Wearable Connectivity
IoT APP Security
IoT Maintenance and Assistance